Vote like your rights depend on it!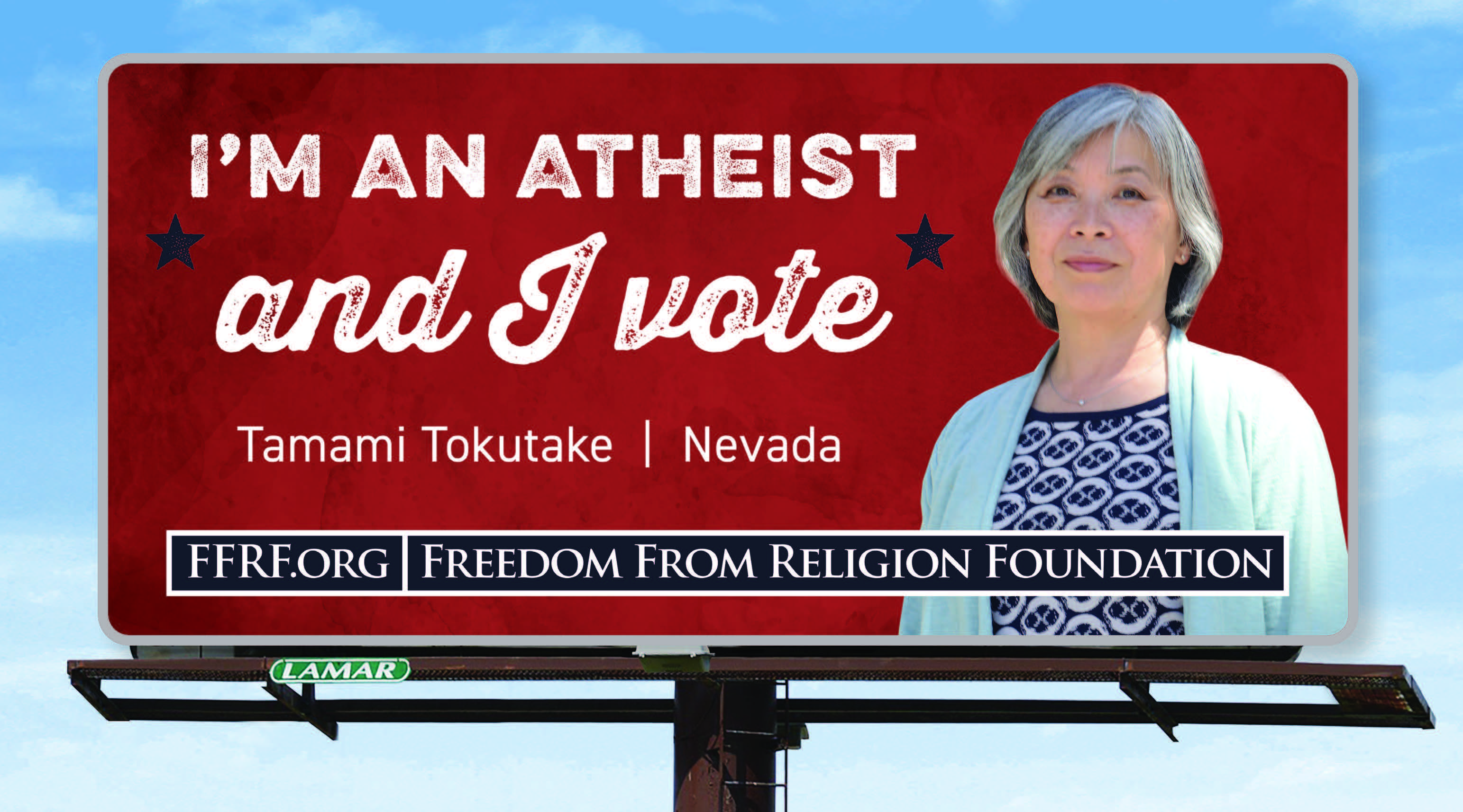 Click below to view high-resolution images for each state.
---
FFRF is unveiling its "Secular Vote" campaign in almost half of the United States over the July 3-4, 2022 weekend. The campaign involves full-page ads featuring nonreligious state citizens in daily newspapers in capital cities (and a few larger metropolitan areas) plus accompanying billboards (with a few exceptions). FFRF will be timing the remainder of these ads covering the rest of the state capitals in time for Constitution Day, Sept. 17.
---
Alabama
---
Alaska

---
Arizona
---
Arkansas

---
California
---
Colorado
---
Connecticut
---
Deleware

---
Florida

---
Georgia
---
Hawaii
---
Idaho

---
Illinois
---
Indiana
---
Iowa
---
Kansas

---
Kentucky
---
Louisiana

---
Maine
---
Maryland
---
Massachusetts

---
Michigan

---
Minnesota
---
Mississippi

---
Missouri

---
Montana

---
Nebraska

---
Nevada
---
New Hampshire

---
New Jersey

---
New Mexico

---
New York
---
North Carolina
---
North Dakota

---
Ohio

---
Oklahoma

---
Oregon
---
Pennsylvania
---
Rhode Island

---
South Carolina

---
South Dakota

---
Tennessee
---
Texas
---
Utah

---
Vermont
---
Virginia
---
Washington
---
West Virginia

---
Wisconsin
---
Wyoming
---
National Ads