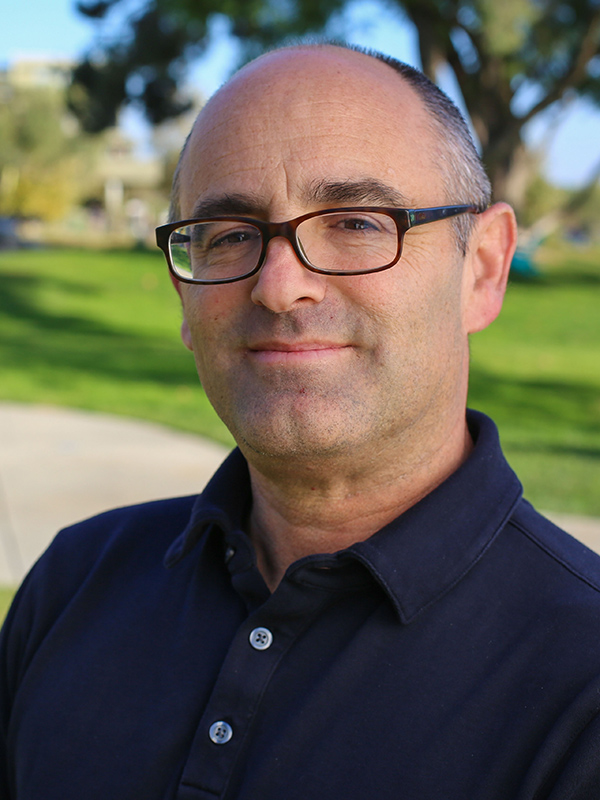 A pioneer scholar of secular studies will be speaking at FFRF's 43rd annual convention in San Antonio.
Phil Zuckerman, a professor of sociology and secular studies at Pitzer College, founded the country's first secular studies program at that institution. He has done groundbreaking work demonstrating that more secularly inclined countries have a better quality of life. He is the author of several books, including What It Means to be Moral (2019), The Nonreligious: Understanding Secular People and Societies (2016), Living the Secular Life (2014), Faith No More (2012) and Society Without God (2008). Zuckerman is also the editor of several volumes, such as The Oxford Handbook of Secularism (2016) and The Social Theory of W.E.B. Du Bois (2004).
"Secularism with its emphasis on empathy, ethical living, compassion, being in the here and now — it's the only way we're going to solve any problems," Zuckerman said during a recent appearance on FFRF's "Freethought Matters" TV show. "This is how we're going to face the struggles of global warming and gun violence."
Zuckerman will be part of a speaker lineup that includes such icons as Gloria Steinem, Margaret Atwood and Oscar-winner John Irving, among many others. For details on registering and making hotel room registrations, click here. To avoid disappointment, FFRF encourages you to firm up your plans now. The ballroom is limited to 900 attendees and is expected to sell out.
FFRF looks forward to Professor Zuckerman offering his insights at the San Antonio November convention.
"In addition to being a pioneer of 'secularity,' Phil Zuckerman is also a livewire who's always entertaining," says FFRF Co-President Annie Laurie Gaylor. "Importantly, his research has shown that not only is it possible to be secular and moral, there is actually a positive correlation between the two."
Other distinguished speakers at FFRF's upcoming November convention include Katherine Stewart, who is speaking about her new book, The Power Worshippers: Inside the Dangerous Rise of Religious Nationalism. In 2014, she was named Person of the Year by Americans United for her coverage of religion, politics, policy and state/church conflicts. Also joining the roster is Black Skeptics Los Angeles activist Sikivu Hutchinson, an educator, author, playwright and director whose books include Godless Americana: Race and Religious Rebels. Hutchinson will receive FFRF's Freethought Heroine Award. Brian Bolton, who has endowed a new secular chair at the University of Texas-Austin, will be speaking about his forthcoming work, Why the Bible Is Not a Good Book. Other speakers and honorees will soon be announced.
The Freedom From Religion Foundation, a national nonprofit organization based in Madison, Wis., is the largest U.S. association of freethinkers, representing over 30,000 atheists, agnostics and other like-minded folks.