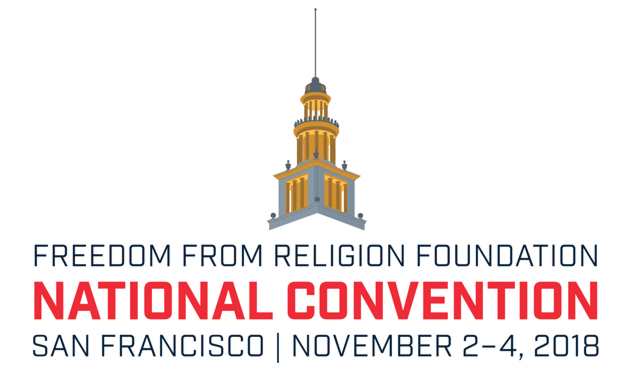 Hyatt Regency San Francisco
Five Embarcadero Center
San Francisco, California 94111
Room rates at the Hyatt are $235 (single/double/triple/quadruple occupancy). A $1 room assessment and state and local taxes of 16.25% also apply.
Register for a room online or call Central Reservations toll-free at 1-888-421-1442 or non toll free at 402-592-6464. If calling, the room block is under the group name, "Freedom From Religion Foundation."
Transportation from Airport
Bay Area Rapid Transit (BART) connects San Francisco Airport to Downtown San Francisco for $8.65 each way. The Hyatt is located steps away from the Embarcadero BART Station.
Parking
The Hyatt will provide parking to overnights guests at $67 per day, including in and out privileges. Alternate parking is available on Clay Street at $34.00 per day.