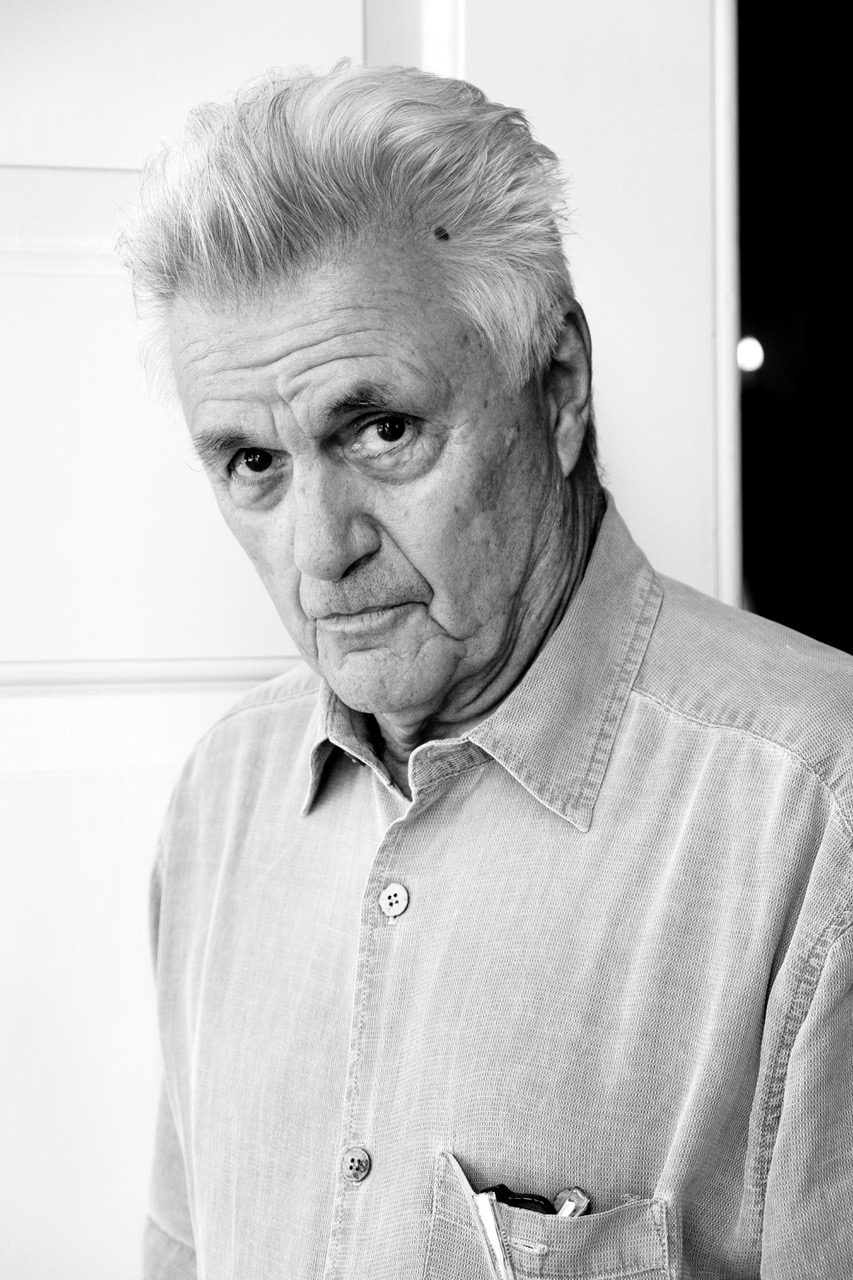 The Freedom From Religion Foundation is delighted to announce that acclaimed author and Oscar-winner John Irving has agreed to speak at FFRF's 43rd annual convention in San Antonio.
Irving will receive FFRF's Emperor Has No Clothes Award, for statements such as this remark in a New York Times op-ed in June 2019: "Freedom of religion in the United States also means freedom from religion." He will be part of a speaker lineup that includes fellow authors Margaret Atwood and Gloria Steinem, among many others. Irving will speak after the convention banquet dinner on Saturday, Nov. 14, followed by a book-signing. For details on registering and making hotel room registrations, click here. To avoid disappointment, FFRF encourages you to firm up your plans now. The ballroom is limited to 900 attendees and is expected to sell out.
Irving has been nominated for a National Book Award three times — winning it in 1980 for his novel The World According to Garp. He received an O. Henry Award in 1981 for his short story "Interior Space." In 2000, Irving won the Oscar for Best Adapted Screenplay for "The Cider House Rules." In 2013, he won a Lambda Literary Award for his novel, In One Person. In 2018, the Dayton Literary Peace Prize honored Irving with the Richard C. Holbrooke Distinguished Achievement Award.
"There's hardly a writer alive who can match his control of the omniscient point of view," states The Washington Post.
"John Irving has achieved global fame due to his mastery of the writing craft," says FFRF Co-President Annie Laurie Gaylor. "And he has always been a steadfast defender of women's rights, that of sexual minorities and for keeping religion out of government."
The Canadian novelist achieved critical and popular acclaim after the international success of Garp in 1978. Many of Irving's novels, including The Cider House Rules (1985), A Prayer for Owen Meany (1989) and A Widow for One Year (1998), have been bestsellers. Irving has sold over 12 million books in 35 languages.
The World According to Garp, published in 1978, was Irving's fourth novel and his first international bestseller. A movie adaptation of the novel was released in 1982 and earned two Academy Award nominations. "The World According to Garp was always a feminist novel, but in the passage of time I've become more of a feminist. Why? Because the inequalities and discrimination women faced in the start-up days of the women's movement haven't gone away," Irving has said.
In 1999, The Cider House Rules, with an abortion rights theme, was made into a critically acclaimed film by director Lasse Hallström and won two Academy Awards: Best Adapted Screenplay for Irving and Best Supporting Actor for Michael Caine. The film also won the Maggie Award for Irving, named after Planned Parenthood founder Margaret Sanger, in recognition of exceptional achievement in support of reproductive rights.
Irving is currently at work on his 15th novel, a ghost story called Darkness as a Bride. He lives in Toronto.
Other renowned speakers at FFRF's upcoming November convention include Katherine Stewart, who is speaking about her new book, The Power Worshippers: Inside the Dangerous Rise of Religious Nationalism. In 2014, she was named Person of the Year by Americans United for her coverage of religion, politics, policy and state/church conflicts. Also joining the lineup is Black Skeptics Los Angeles activist Sikivu Hutchinson, an educator, author, playwright and director whose books include Godless Americana: Race and Religious Rebels. Hutchinson will receive FFRF's Freethought Heroine Award. Brian Bolton, who has endowed a new secular chair at the University of Texas-Austin, will be speaking about his forthcoming work, Why the Bible Is Not a Good Book. Other speakers and honorees will soon be announced.
The Freedom From Religion Foundation, a national nonprofit organization based in Madison, Wis., is the largest U.S. association of freethinkers, representing over 30,000 atheists, agnostics and other like-minded folks.