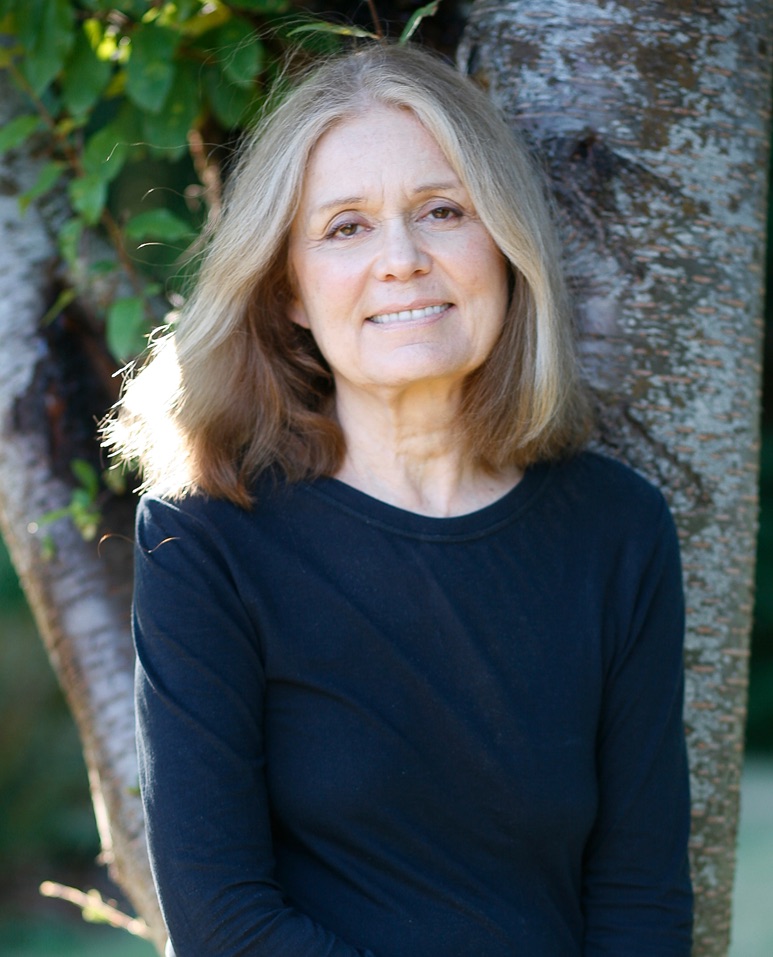 The Freedom From Religion Foundation is delighted to announce that legendary activist Gloria Steinem will be appearing at its annual national convention in San Antonio in November.
Steinem will receive FFRF's "Forward" Award, which is reserved for those who are moving society forward. The award includes a statuette designed by world-renowned sculptor Zenos Frudakis. Steinem has previously been named Humanist of the Year.
She will take part in a public conversation with FFRF Co-President Annie Laurie Gaylor on Friday, Nov. 13, at 3 p.m., breaking for audience questions. She will then sign copies of her newest book, The Truth Will Set You Free, But First It Will Piss You Off! from 4-4:30 p.m. at a private reception, a fundraiser for FFRF. The reception is limited to the first 50 individuals who sign up for the $500 event, which includes a copy of the book.
The convention takes place the weekend of Nov. 13-15 at the Hyatt Regency San Antonio on the famed Riverwalk. The convention venue is limited to about 900 attendees, so please plan ahead. For more details and to register for the convention, click here.
Steinem, who's been billed as "the world's most famous feminist," is a journalist who co-founded Ms. Magazine in 1972, helped establish the Women's Action Alliance, the National Women's Political Caucus, the Women's Media Center, and was president of Voters for Choice, a political action committee, for 25 years. She is the founder of the Ms. Foundation for Women, Take our Daughters to Work Day, and many other initiatives. Her books include the bestsellers Revolution from Within: A Book of Self-Esteem, Outrageous Acts and Everyday Rebellions, Moving Beyond Words, Marilyn: Norma Jean and My Life on the Road.
"Gloria Steinem has long been an icon for those involved in women's and human rights," says Gaylor. "We are elated that she will be on hand. Our 'Forward Award' was actually inspired with the hope that Gloria could accept it. We are so pleased to have this chance to celebrate her achievements as the feminist movement's most inspiring advocate."
A life-long reproductive rights activist, Steinem has said: "Do not hang out at any place where they won't let you laugh, including churches and temples."
FFRF was thrilled to announce last week that acclaimed novelist Margaret Atwood will be at the convention, too, participating in a public conversation with journalist Katherine Stewart. Atwood will sign copies of The Testaments, her Booker Prize-winning sequel to The Handmaid's Tale, followed by a private reception, also a $500 fundraiser for FFRF.
Stewart is speaking in her own right at the gathering about her new book, The Power Worshippers: Inside the Dangerous Rise of Religious Nationalism. In 2014, she was named Person of the Year by Americans United for her coverage of religion, politics, policy and state/church conflicts. Also joining the line-up is Black Skeptics Los Angeles activist Sikivu Hutchinson, an educator, author, playwright and director whose books include Godless Americana: Race and Religious Rebels. Hutchinson will receive FFRF's Freethought Heroine Award. Other speakers and honorees will soon be announced.
The Freedom From Religion Foundation, a national nonprofit organization based in Madison, Wis., is the largest U.S. association of freethinkers, representing over 30,000 atheists, agnostics and other like-minded folks.