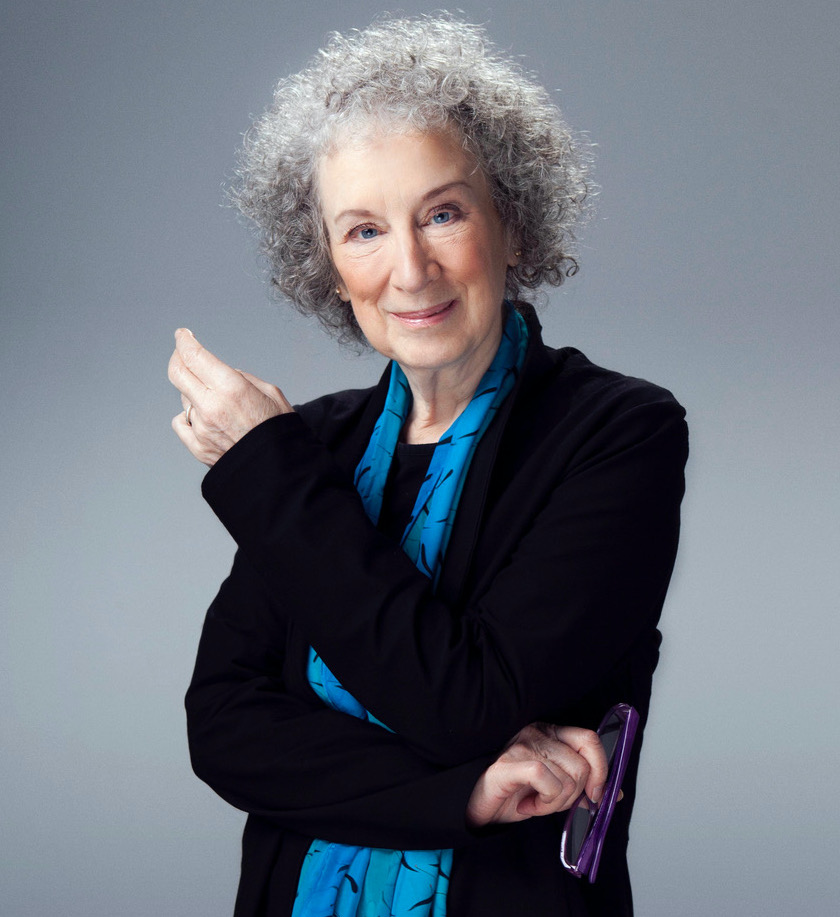 The Freedom From Religion Foundation is delighted to announce that literary titan Margaret Atwood will be appearing at its annual convention in San Antonio in November.
The gathering takes place the weekend of Nov. 13-15 at the Hyatt Regency San Antonio on the famed Riverwalk. The convention venue is limited to about 900 attendees, so please plan ahead. For more details and to register for the convention, click here.
Atwood will receive FFRF's "Forward" Award, which is reserved for those who are moving society forward. It includes a statuette designed by world-renowned sculptor Zenos Frudakis.
An exclusive event, "An Evening with Margaret Atwood," will take place Friday night in the form of a conversation with journalist Katherine Stewart, who will be speaking herself on Saturday. Atwood will be signing books after the discussion, which will be followed by a private reception. Those who sign up for the $500 fundraiser for FFRF will receive a copy of Atwood's new and much-lauded The Testaments, which won the 2019 Booker Prize and is a sequel to The Handmaid's Tale.
"Every totalitarian government on the planet has always taken a very great interest in women's reproductive rights," says Atwood. She has previously been named Humanist of the Year.
"We are beyond honored that a genius and a champion of human rights is gracing our convention," says FFRF Co-President Annie Laurie Gaylor. "We look forward to engaging with her on the state of the world."
Atwood, a giant of the global literary world, is the author of more than 50 volumes of fiction, poetry, children's literature and nonfiction. Her best-known novels include The Edible Woman, The Robber Bride, The Blind Assassin, Oryx and Crake, which is being adapted into a TV series. A serialized adaptation of The Handmaid's Tale has received 13 Emmy nominations and eight awards, including for Best Drama.
Atwood is the winner of many international literary awards, including the prestigious Booker Prize, Arthur C. Clarke Award, Governor General's Award, the PEN Pinter Prize, the Ivan Sandrof Lifetime Achievement Award from the National Book Critics Circle and a Guggenheim Fellowship. Her work has been published in more than 40 languages, including Farsi, Japanese, Turkish, Finnish, Korean, Icelandic and Estonian.
The Freedom From Religion Foundation, a national nonprofit organization based in Madison, Wis., is the largest U.S. association of freethinkers, representing over 30,000 atheists, agnostics and other like-minded folks.