Upcoming Events and Appearances
December 5 -- Wayne, New Jersey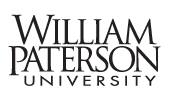 Dan Barker will give a talk at William Paterson University, UC 168B, University Commons, at 7:00 pm, the evening of Thursday, December 5, for the William Paterson Secular Alliance. (Facebook page). Contact Joseph Snyder at [email protected]
December 12 - Madison, Wisconsin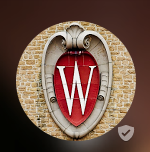 Enforcing State Church Separation
"An update on the Freedom From Religion Foundation's legal strategies for defending the separation of church and state, including several ongoing lawsuits challenging the preferential treatment of churches and ministers by the Internal Revenue Service."
When: Thursday, December 12, 2013 7:00 p.m. - 9:00 p.m.
Where: University of Wisconsin, Madison, Social Sciences Building, Room 6210
December 16 - Winter Solstice Celebration
Join us for a secular celebration of the winter solstice on Monday, December 16 at noon in the Wisconsin Capitol Rotunda, 1st Floor.
We'll enjoy irreverent music by Dan Barker and Ken Lonnquist, cookies from our talented staff, good company and good cheer. Please bring non-perishable food items to donate to Second Harvest food bank. We will also be accepting donations made out to Second Harvest or the Women's Medical Fund.
We hope to see you on Monday!
December 28 -- Albuquerque, New Mexico

Dan Barker, Co-President of FFRF, will be in Albuquerque to present "An Atheist Musical Holiday" sponsored by the Albuquerque chapter of FFRF on Saturday, December 28. This will be their quarterly Meet 'n Greet event in Botts Hall at the Special Collections Library (423 Central Ave. NE) at 1:00 p.m.
Dan promises to bring a little something for every freethinker. His music is fun and sometimes inspirational, but adapted to our skepticism and outright rejection of religions. This will be our Winter Solstice Meet'n Greet event, an opportunity to meet more freethinkers, atheists, and humanists and to hear the latest on hot topics like the FFRF response to church/state violations and church activism in public schools and government. Join us for snacks, music, and good conversation, too. We will premier our own video short and highlight our billboard campaign. There is no charge for this event, but donations are welcomed.
Joining FFR-ABQ as an official member (only $10) might be the most important thing you do in this time of increasing threats to freedom and prosperity from over-zealous religious leaders. Our nation is seriously divided - mostly over religion-based issues.
Contact Ron Herman at [email protected] or join their group at Meetup.com to learn more.
May 16 - 18, 2014, Kamloops BC Canada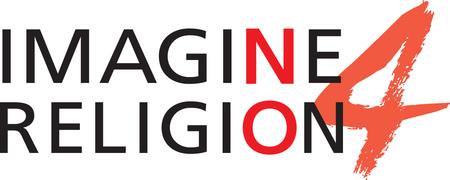 Annie Laurie Gaylor and Dan Barker will be speaking at the "Imagine No Religion 4" conference in Kamloops, BC, Canada during the weekend of May 16-18, 2014. The event is sponsored by the BC Humanists. Contact [email protected]