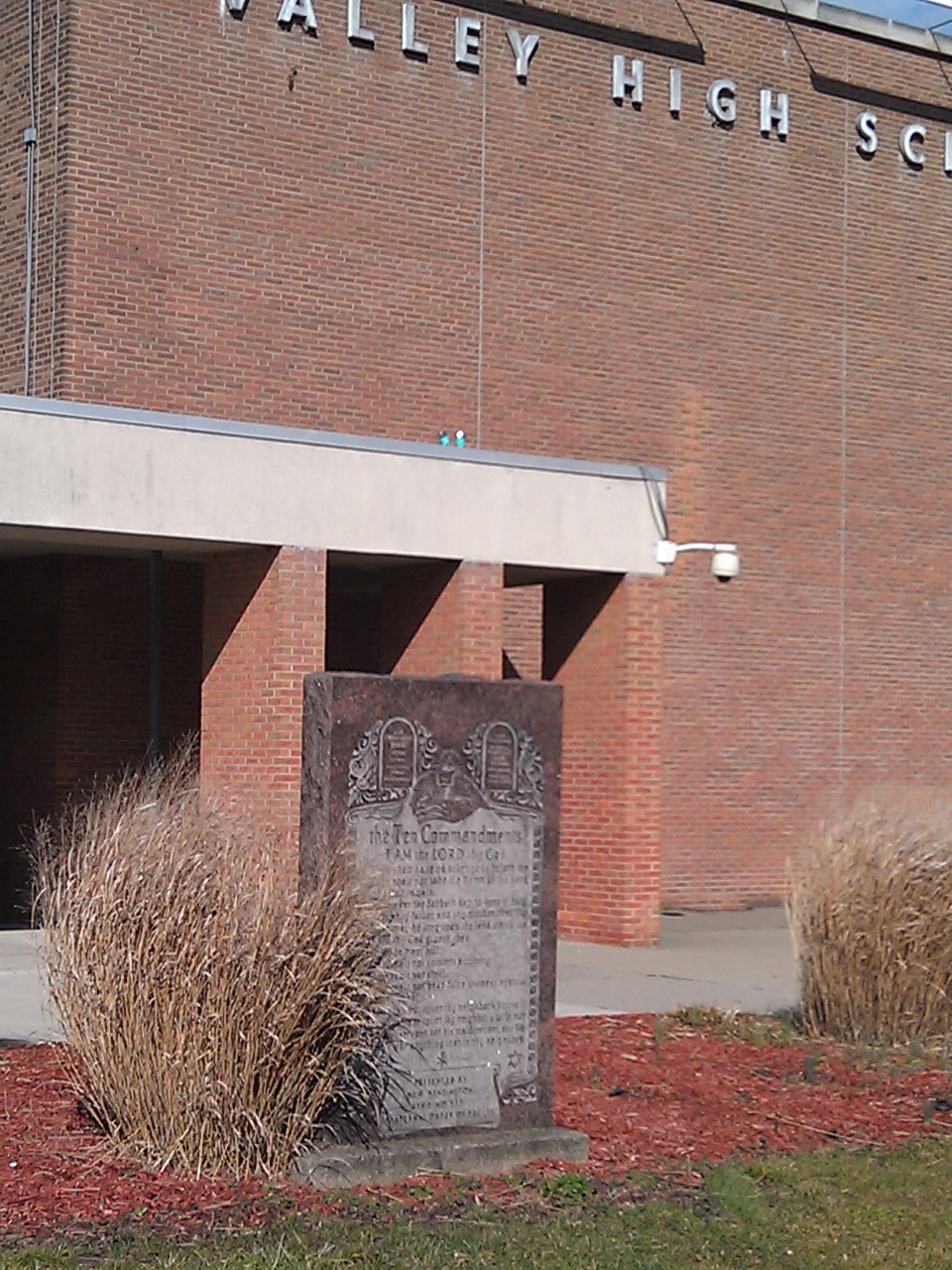 FFRF and a parent filed suit on Sept. 14, 2012, against the New Kensington-Arnold School District (Pa.) to challenge a six-foot-tall Ten Commandments monument in front of Valley High School. FFRF wrote to the District in March of 2012 requesting the monument be moved because it violated federal and Supreme Court precedent prohibiting the display of the decalogue in public schools. District officials defended the monument and refused to move it.
FFRF's complaint stated that the continued presence of the Ten Commandments on district property was an unconstitutional advancement and endorsement of religion.
The parties filed for summary judgment on Dec. 12, 2014 before Judge Terrence McVerry of the Western District of Pennsylvania.
McVerry ruled on July 27, 2015, that the parent of a student, Marie Schaub, and the student did not have standing to bring the lawsuit.
FFRF's summary judgment brief discussed the plaintiffs' contact with the monument, which included a visit to the school for a karate event, use of the school's swimming pool, and visits to the school on other occasions. FFRF's brief argued, "This direct unwelcome contact with the Monument satisfies any standing burden that the Doe Plaintiffs have." FFRF's statement of facts in the case highlighted another form of unique injury to the family. Ms. Schaub withdrew her child from the school because of the Ten Commandments Monument.
Judge McVerry ruled in a companion case that a similar monument violated the Establishment Clause.
On Aug. 25, 2015, the plaintiffs filed notice of appeal with the U.S. Court of Appeals for the Third Circuit.
District Court:
Third Circuit Court of Appeals: