Upcoming Events and Appearances
July 11-12 -- Atheist Baseball and All-Star Freethought Conference
July 17 -- Guatemala City, Guatemala

Dan Barker will speak at the inaugural launch of the Humanist Association of Guatemala on Thursday, July 17, at 6:00 pm in the Teatro Lux in downtown Guatemala City. Contact David Pineda at [email protected].
August 29-31 — Pittsburgh Pa.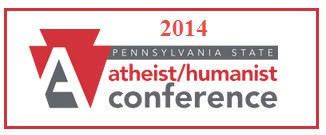 FFRF Co-President Annie Laurie Gaylor will speak at the Pennsylvania State Atheist/Humanist Conference on August 29-31. Learn more by clicking here.