Upcoming Events and Appearances
February 27, 2015 - Austin, Texas

Friday, February 27 through Sunday, March 1, 2015.
Austin, Texas
FFRF Co-President Annie Laurie Gaylor will be speaking at the Texas Secular Convention, taking place on the weekend of Feb. 27-March 1 at the Sheraton's Hotel at the Capitol, down the street from the Texas Capitol in Austin. Her speech on the "Battle of Church and State" will be at 4:45 PM on Sat., Feb. 28.
For general information about the convention or rally, including registration, please contact us at: [email protected]
March 28, 2015 - Cuyahoga Falls, Ohio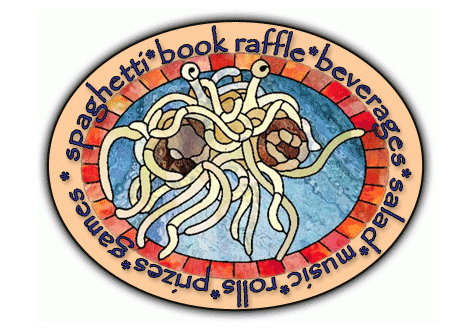 Flying Spaghetti Monster Dinner/Fundraiser
Saturday, March 28, 2015 from 6-10pm
Join us for a fundraiser hosted by Northern Ohio Freethought Society, with special guest Dan Barker, co-president of Freedom From Religion Foundation! He will give a short presentation and has agreed to sing a couple of tunes for us!
Be prepared to devour awesome spaghetti (both vegan and meat sauce) salad, rolls and butter, dessert and non-alcoholic beverages! Families welcome! We'll have a 50/50 raffle, an autographed book raffle, and other great prizes!
The event will be held at Lions Park Lodge, 641 Silver Lake Avenue, Cuyahoga Falls, OH 44221.
Prepaid tickets: $15 for adults (12 and up) $10 (age 5-11) Children under 5 are free. Tickets at the door: $20 for adults, $15 for ages 5-11, and children under 5 are free.