36th Annual FFRF Convention Recap
Concourse Hotel
Madison, Wis.,
September 27-29, 2013
Arizona State Representative Juan Mendez
Mendez is a first-generation American and a native Arizonan, human rights advocate and lawyer. Mendez attended Tolleson Union High School. He went on to receive his associate degree from Phoenix College, then graduated with a B.A. in Political Science and a minor in Justice Studies from Arizona State University. Mendez is a lifetime member of the Arizona Democratic Party and has held various positions as an elected precinct and state committee member, chair of the Resolutions Committee on the state level and president of the ASU Young Democrats. Mendez is an avid rock climber, hiker and advocate for the environment. As an atheist, he gained notoriety when he invoked Carl Sagan while leading an Arizona House of Representatives pre-session prayer.
---
Dan Savage

Savage is an American author, media pundit, journalist and newspaper editor. He writes the internationally syndicated relationship and sex advice column "Savage Love." He has clashed with social conservatives and was vocal in his responses to Republican Rick Santorum's disparaging comments about homosexuality. Savage will be receiving our Emperor Has No Clothes Award. Savage graduated from the University of Illinois at Urbana-Champaign and is married to Terry Miller. He has one son, D.J. Savage and Miller are the founders of the It Gets Better Project, an initiative to prevent gay teen suicide. He currently stars in "Savage You" on MTV, contributes to "This American Life" and Out magazine and acts as a "Real Time Real Reporter" on HBO's "Real Time with Bill Mayer." His most recent book is titled "American Savage: Insights, Slights, and Fights on Faith, Sex, Love and Politics" (2013).
---
Sara Paretsky
Paretsky is an ardent supporter of separation of state and church and women's reproductive rights and creator of the famous V.I. Warshawski detective series, which revolutionized the mystery world. Paretsky will be accepting a Freethought Heroine award. Paretsky has been a contributor to The New York Times and The Guardian and has given talks at the Library of Congress and Oxford University. In 1986 she created "Sister in Crime," a worldwide organization to support women crime writers. Her memoir, "Writing in the Age of Silence," chronicles her journey from Kansas farm girl to New York Times best-selling author, and includes social commentary. Paretsky lives in Chicago with her husband. "Criticial Mass," her 17th V.I. Warshawski book, debutes in late October.
---
Zach Kopplin
Kopplin is a science and education activist who has appeared on "The Bill Moyers Show." Kopplin will receive FFRF's first Richard and Beverly Hermsen Student Activist Award of $5,000 for his work to repeal a stealth creationism law in his home state of Louisiana. His repeal effort has been endorsed by 43 Nobel laureates and many other scientists and education experts. He persuaded the New Orleans City Council to vote unanimously to support the repeal of the Louisiana Science Education Act of 2008. Kopplin fights to keep creationism out of public schools and focuses on separation of church and state causes. He has also been involved in school vouchers, science curriculum and textbook policy. Kopplin is a history student at Rice University in Houston.
---
Jamila Bey
Bey is a journalist, producer and thought leader. She hosts the weekly radio show "The Sex, Politics and Religion Hour: SPAR with Jamila." Bey has appeared in publications around the world such as The New York Times, The Washington Post and The New Humanist of London. She's currently writing a book that critically examines the role religion plays in the lives of African-American women. Bey has worked with National Public Radio for a decade, assisting with "Morning Edition," "All Things Considered," "Tell Me More with Michel Martin" and "Talk of the Nation." Bey's areas of expertise include health and family policy and all issues concerning the First Amendment. A sought-after public speaker and stand-up comedienne, Bey says she enjoys the stage because it's a cheaper hobby than scrapbooking.
---
Jim McCollum
McCollum, an FFRF Life Member, was previously named an FFRF "Champion of the First Amendment" for his role in the landmark McCollum v. Board of Education case. This Supreme Court decision (1948) is celebrating its 65th anniversary this year. The case was brought by his mother Vashti McCollum on behalf of Jim, after public schools in Champaign, Ill., began devotional religious instruction. McCollum received his B.S. in Geology and his J.D. in Law from the University of Ill. He served two years' active duty as an officer in the Army and another six in the Active Reserve. McCollum retired as an attorney after 34 years of practice. McCollum lives Arkansas with his wife Betty and is, appropriately, teaching constitutional law. He is an active member of the Arkansas Democratic Party and in the Democratic State Faith Caucus.
---
Jay Rosenstein
Rosenstein is a three-time Emmy-winning independent documentary producer, director, writer and editor whose work has been seen nationally on PBS, ABC, ESPN, and film festivals worldwide, including the Sundance Film Festival. Rosenstein is the director of the Peabody Award-winning documentary "The Lord Is Not on Trial Here Today." He graduated with an M.S. from the University of Illinois at Urbana-Champaign. His previous work includes the documentaries "The Amasong Chorus, Singing Out" and "In Whose Honor? American Indian Mascots in Sports." His documentaries are used as an educational resource in more than 500 colleges and universities in North America and in Canada. Rosenstein has received grants from the National Endowment for the Arts, the Paul Robeson Fund for Independent Media and the Independent Television Service. He currently lives in Champaign, Ill., and is on the faculty of the University of Illinois College of Media.
---
Ellery Schempp
Schempp, an FFRF Lifetime Member, is an accomplished physicist and he was the primary student involved in the landmark 1963 United States Supreme Court case Abington School District v. Schempp, which declared required public school-sanctioned bible readings unconstitutional. This year is the 50th Anniversary of the Schempp ruling. Schempp is a dedicated Unitarian Universalist and strong supporter of the ACLU. He is on the Advisory Board of the Secular Student Alliance and the Secular Coalition for America. He has received a Champion of the First Amendment Award from FFRF. Schempp attended Tufts University where he earned a bachelor degrees in physics and geology. He received his Ph.D. in physics from Brown University. Schempp currently lives in Boston, and teaches a class on the separation of church and state at Tufts' Experimental College.
---
Jill Sobule
Jill is a singer-songwriter. She wrote and performed her 1995 single "I Kissed a Girl," was a top hit, and "Supermodel" for the soundtrack of the film "Clueless." Jill has released ten albums, including the four critically acclaimed, "Happy Town," "Pink Pearl," "Underdog Victorious" and "California Years." She wrote and performed the title song for Julia Sweeney's DVD, "Letting Go of God." Sobule uses both satire and personal experience to sing about issues including sexuality, depression, war, abandonment and greed. Many of her songs incorporate humor into their narrative. In 2008 Sobule met Julia Sweeney and they started performing the "Jill and Julia Show." The show is an autobiographical mix of music, stories and commentary.
---
Julia Sweeney
Sweeney is an actress, comedian and author. She is an alumni of "Saturday Night Live." Her autobiographical solo shows, include "God Said Ha!," "In The Family Way" and "Letting Go of God." "God Said Ha!" moved to Broadway and won the 1996 New York Comedy Festival's Audience Award. A CD recording of the show earned her a Grammy nomination for Best Comedy Album. Sweeney has appeared on the big screen in "Pulp Fiction," "Clockstoppers" and "Whatever It Takes." Sweeney played the voice of Mrs. Keeper in the animated film "Stuart Little." Her newest book is "If It's One Thing, It's Your Mother" (2013). She lives in Chicago with her husband, Michael Blum and her daughter Mulan.
---
Shelley Segal
Segal is a singer and songwriter from Australia. Her latest release, "An Atheist Album," embodies her thoughts on religion. Her songs are a passionate response to dogmatic belief, inequality, religious oppression and the idea that only the devout can be grateful and good. She enjoys bringing this unusually controversial topic to the public discourse and feels that music is a great medium for expression and raising awareness. Segal completed a Bachelor of Applied Music from the Box Hill Institute of Tafe. She has many musical ventures under way, including an upcoming jazz album. Segal was also featured on the album "Infidelity" by London socialite Tara Palmer Tomkinson.
---
Elizabeth Cavell
Cavell received her B.A in English from the University of Florida in 2005. After college, Elizabeth spent a year as a full-time volunteer in AmeriCorps*NCCC. She attended Tulane University Law School and received her Juris Doctor in 2009. After law school, she worked as a deputy public defender in southern Colorado. She joined the Foundation as a staff attorney in January 2013, after working for the Foundation part-time since September 2012.
---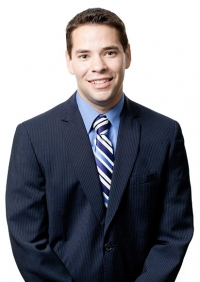 Patrick Elliot
The Foundation's second staff attorney, hails from St. Paul, Minn. Patrick received a degree in legal studies and political science from the University of Wisconsin-Madison in 2005. He attended the University of Wisconsin Law School and received his Juris Doctor in 2009. While in school, Patrick took an interest in the First Amendment and constitutional law. He joined FFRF as a staff attorney in July 2010, after working part-time for the Foundation since February. Patrick is a member of the State Bar of Wisconsin, and is admitted to practice in the United States District Court for the Western and Eastern Districts of Wisconsin.
---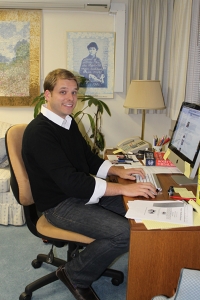 Andrew Seidel
Seidel graduated cum laude from Tulane University with a B.S. in neuroscience and environmental science and magna cum laude from Tulane University Law School, where he was awarded the Haber J. McCarthy Award for excellence in environmental law. He studied human rights and international law at the University of Amsterdam and traveled the world on Semester at Sea. In May of 2011, Andrew completed his Master of Laws at Denver University Sturm College of Law with a 4.0 GPA and was awarded the Outstanding L.L.M. Award. He has written a book on International Human Rights Law and his essay on the role of religion in government and the founding of our nation placed second in the FFRF's 2010 graduate student essay contest. Andrew is a former Grand Canyon tour guide and accomplished nature photographer; his work has been displayed in galleries in Colorado, Texas, Florida, Louisiana, and Maryland. He joined the FFRF staff as a constitutional consultant in November 2011.