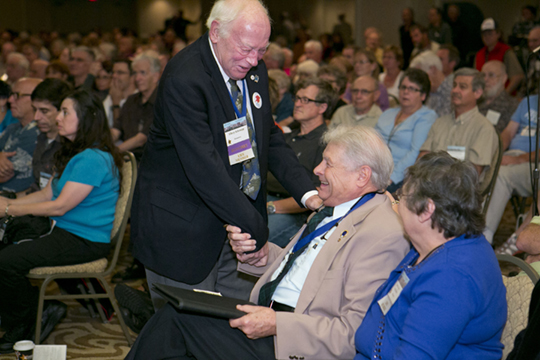 Ellery Schempp (left), celebrating the 50th anniversary of the Supreme Court's ruling in his favor in Abington v. Schempp, which removed bible recitations and the Lord's Prayer from public schools, shakes hands with Jim McCollum, another Supreme Court victor. This year also marks the 65th anniversary of the landmark Supreme Court decision McCollum v. Board of Education, which protects children from religious indoctrination in public schools.
Look for full coverage of FFRF's 36th annual national convention in the November issue.
Videos will go online soon at ffrf.org/outreach/convention.