Register today!

36TH ANNUAL NATIONAL CONVENTION - 2013
WEEKEND OF SEPTEMBER 27-28, 2013
The Madison Concourse Hotel
1 West Dayton Street
Madison, Wisconsin 53703
(800) 356-8293 or (608) 257-6000
Convention rate for rooms: $149 plus tax single, double, triple and quadruple. Note you are with the Freedom From Religion Foundation room block. The registration number to verify the room block is 211725.
Or book online directly by clicking here.
Exciting speakers and events
The Freedom From Religion Foundation will host its 36th annual national convention on the last weekend in September at the Concourse Hotel, 1 West Dayton St., in downtown Madison, Wis.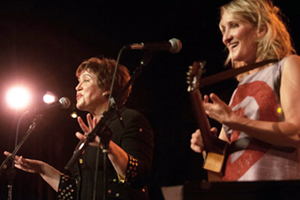 Jill Sobule and Julia Sweeney will team up for a delightful set that mixes witty songwriting with witty repartee and social commentary. Author, playwright, actress and comedian Sweeney ("Letting Go of God") intersperses comedic improv and stories in between songs by Sobule, who wrote the title song for Sweeney's DVD, "Letting Go of God."
"Saturday Night Live" alum Sweeney has a new book, If It's Not One Thing, It's Your Mother, on parenting and being parented.
Sobule broke new ground in 1995 when her recording "I Kissed a Girl" was the first Top 40 hit to deal with overtly gay themes. Known for fanciful storytelling and satire, she's releasing a new album with the string quartet Ethel. She also writes commentary on Huffington Post.
Also entertaining will be Australia's freethinking and talented young songstress and singer Shelley Segal, who accompanies herself on guitar. Segal sang at the Reason Rally and has released a freethought CD, "An Atheist Album." Her signature freethought song, "I Don't Believe in Fairies," makes a cameo on FFRF's new musical CD "Adrift on a Star," featuring Dan Barker and friends. FFRF Co-President Dan Barker will also entertain at the piano and team up with Shelley for a few songs.
Honored with the first Richard and Beverly Hermsen Student Activist Award of $5,000 will be 19-year-old Zack Kopplin, a Louisiana student activist who's made national news in his work to repeal a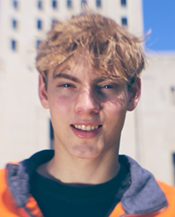 stealth creationism law in his home state. His repeal effort has been endorsed by 43 Nobel laureates, among others. Zack persuaded the New Orleans City Council to vote unanimously to support repeal of the Louisiana Science Education Act of 2008. He appeared in March on "The Bill Moyers Show." He's a sophomore history major at Rice University.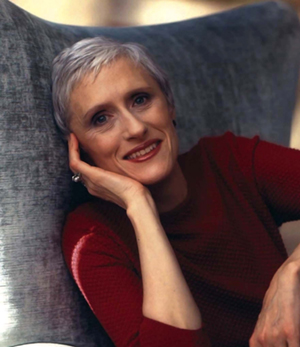 Receiving a Freethought Heroine Award will be mystery writer Sara Paretsky, an ardent supporter of separation of state and church and women's reproductive rights and creator of the famous V.I. Warshawski detective series, which revolutionized the mystery world.
Paretsky took ill just before FFRF's 2012 Portland conference and will be accepting her award a year late. Her memoir, Writing in an Age of Silence, chronicles her journey from Kansas farm-girl to New York Times bestseller, and includes social commentary.
Jamila Bey worked for a decade as producer and editor at National Public Radio on such shows as "Morning Edition," "All Things Considered" and "Talk of the Nation." She hosts the weekly radio show, "The Sex, Politics and Religion Hour: SPAR with Jamila," airing on AM 1390 in Washington, D.C., and AM 1430 in New York City.
A stand-up comedienne, Bey says she enjoys the stage because it's a cheaper hobby than scrapbooking. She's currently working on a book that critically examines the role religion plays in the lives of African-American women. She frequently writes and lectures on state/church and religious issues.
The convention will celebrate the 65th anniversary of the landmark McCollum v. Board of Education decision by the U.S. Supreme Court by airing the Peabody Award-winning documentary "The Lord Is Not on Trial Here Today," directed by Jay Rosenstein, and with an appearance from Lifetime Member Jim McCollum. Jim was previously named an FFRF "Champion of the First Amendment."
Rooms may be booked now at the Concourse for the convention rate of $149 plus tax single, double, triple and quadruple. Phone 800-356-8293 toll-free or 608-257-6000 locally, or register online indicating you are with the Freedom From Religion Foundation room block. The registration number to verify the room block is 211725.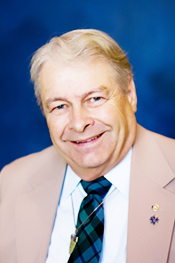 The event will include an afternoon social reception with plentiful hors d'oeuvres on Friday, early registration and FFRF staff workshop presentations (attorneys and media). The convention formally opens at 7 p.m. Friday (concluding with a complimentary cake reception) and continues through Saturday night.
Two optional group meals are offered, the Saturday Non-Prayer Breakfast and the banquet dinner. Friday dinner and Saturday lunch are on your own. The membership and Board of Director meetings take place Sunday morning (just to be sacrilegious), adjourning by noon.
Plan ahead and book now to avoid disappointment! Register online:
http://ffrf.org/outreach/convention/convention-2013-registration

Menu
The Saturday Non-Prayer Breakfast is the plated Classic Breakfast: scrambled eggs with roasted breakfast potatoes, bacon, seasonal fruit cup, juice, coffee and tea and chef's pastry basket. Vegetarian option is broiled tomato instead of bacon. Vegan and gluten-free will receive chef's choice version. The cost is $20, including 20% gratuity and 5.5% sales tax.
The Saturday Banquet Dinner will be a choice of traditional breast of turkey, salmon or seasonal ravioli. The turkey is accompanied by andouille corn bread stuffing, whipped potatoes, cranberry relish and smoked apple-giblet gravy.
The seasonal vegetarian ravioli is accompanied by sautéed squash. The Atlantic salmon (farmed) includes roasted red potatoes with asiago, and lemon-creamed spinach.
Entrées include fresh bakery breads, coffee and hot and iced tea, garden greens and chocolate roulade cake. Saturday dinner is $45, including gratuity and tax.