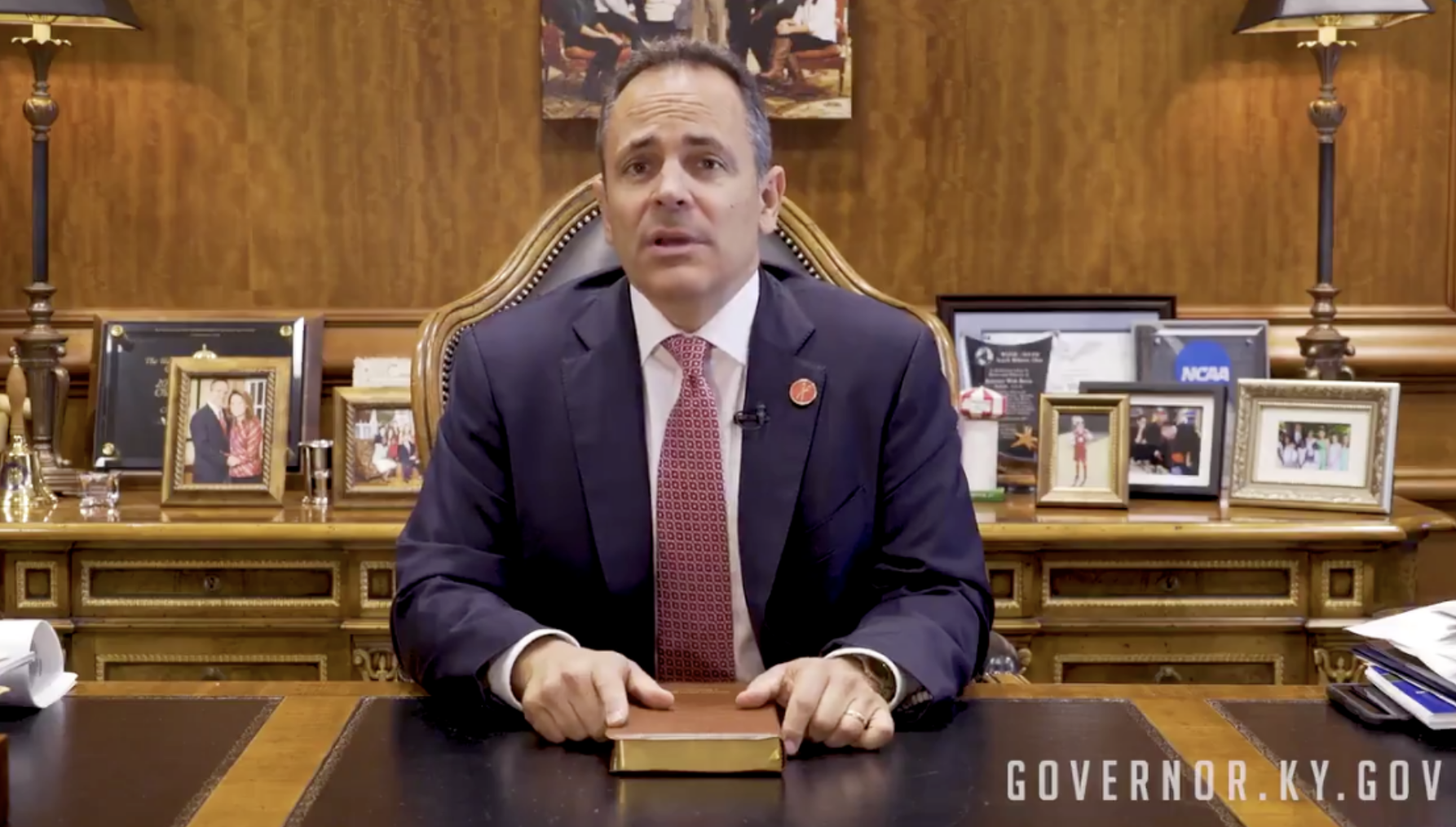 The Freedom From Religion Foundation is investigating what is being described as a "pre-election rally" that Kentucky Gov. Matt Bevin hosted on Monday, Oct. 21, for preachers at his residence.
"In the midst of a heated re-election campaign, Gov. Matt Bevin played host to a 'spiritual' event at the governor's mansion on Monday to inspire Kentucky's pastors and to 'awaken and motivate a sleeping church,'" reports the Louisville Courier-Journal.
FFRF Director of Strategic Response Andrew L. Seidel has formally requested records from the Bevin administration, including all emails related to planning the event and all records related to state resources, including staff time spent on the affair.
Says Seidel, "If this was a campaign event, Bevin couldn't use state resources. If this was a religious event, Bevin couldn't use state resources. Either way, it's hard to imagine how this is not an abuse of power. We're going to find out."
Last year, FFRF made a similar records request of the Laurel County Correctional Center in Kentucky, which hosted a religious event, and that was denied. FFRF took the matter to the Kentucky attorney general and successfully received an official opinion overturning that denial. FFRF then sued the center, a case that is currently in litigation. (In an interesting coincidence, the Kentucky attorney general is Andy Beshear, who is running against Matt Bevin in the 2020 gubernatorial race.)
Bevin has repeatedly used his public office to promote his personal religion. FFRF has previously written to him regarding his "Year of the Bible" proclamation; his ineffectual plan to use "prayer walks" to combat rising violence in Louisville; and his promotion of Bring Your Bible to School Day, in which Christian kids are encouraged to proselytize their non-Christian classmates.
"Our message to Gov. Bevin and all pious politicians is: 'Get off your knees and get to work. The answers to your state's problem will not come from above,'" says FFRF Co-President Annie Laurie Gaylor.
FFRF intends to make all records it receives publicly available as part of its endeavor to halt the Kentucky governor's misuse of official resources.