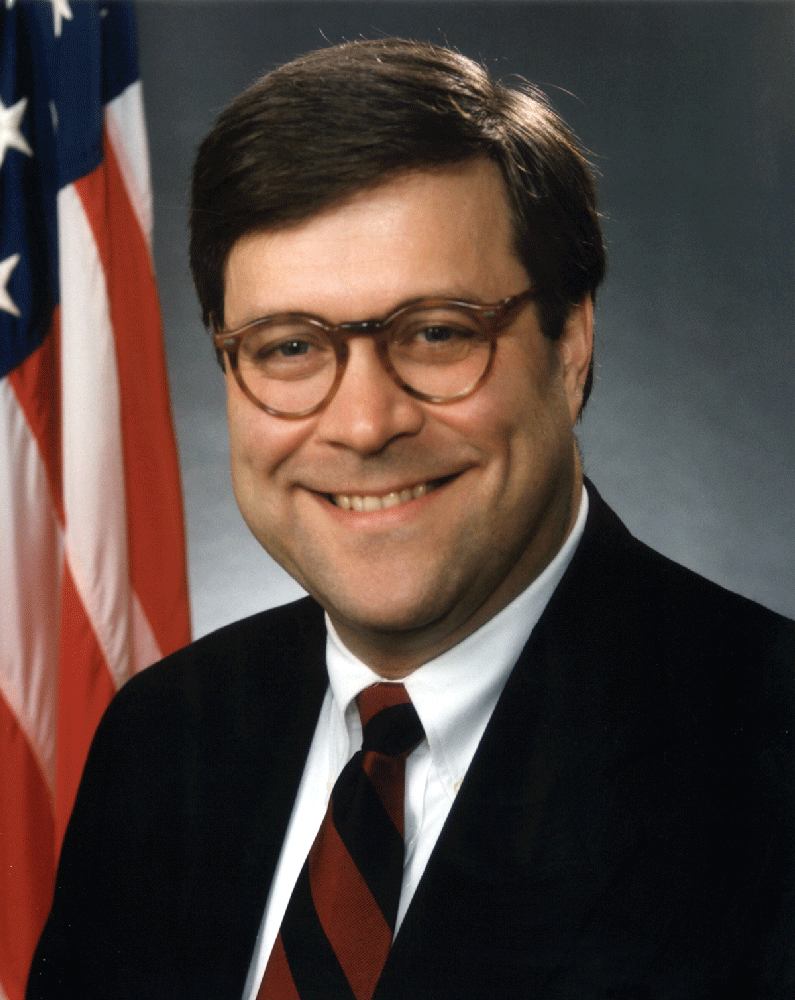 The Freedom From Religion Foundation asserts that President Trump's Attorney General nominee William Barr must provide reassurances that his views on secularism have evolved.
In 1992, while serving as attorney general, Barr blamed secularism for the nation's "moral decline." "The secularists of today are clearly fanatics," Barr said, as reported by AP. Their debunking of the "Judeo-Christian moral tradition" has produced "soaring juvenile crime, widespread drug addiction, skyrocketing rates of venereal disease, 1.5 million children aborted each year," he stated.
None of this is remotely true, and this type of bigotry has no place at the Department of Justice. Yet, Barr preached it when he was the attorney general previously.
Barr made those comments in a speech to "The Catholic League for Religious and Civil Rights and the Fellowship of Catholic Scholars." The Catholic League, founded and led by perpetual Catholic Church child sex abuse apologist Bill Donohue, has a long history of scapegoating secularism for the world's problems. "The Catholic League president thinks condoms contribute to the AIDS epidemic in Africa (by 'diverting attention and resources')," FFRF Staff Attorney Andrew Seidel wrote in a blog in 2016. "He blames the Charlie Hebdo victims for being murdered." The Catholic League has specifically called out FFRF as being at the "top of the list" of "radical" secularists.
Barr has gone quite far in showing his preference for his personal Catholic beliefs over the U.S. Constitution, openly stating that "Roe v. Wade basically, in my view, took it away from the states and found an absolute right in the Constitution, foreclosed any kind of role for society to place regulations on abortion, and I don't think that opinion was the right opinion."
Barr's scapegoating of secularism (in conjunction with his disdain for Supreme Court judgments) is counterfactual. It fails to recognize the real causes of crime, addiction and other problems. And it's even dangerous in a political climate where blaming a group of "others" often comes with veiled threats of violence. The Freedom From Religion Foundation calls on Barr to repudiate these comments and to recognize that secularism is not only innocent of his 1992 claims of moral decline, but also is a fundamentally American quality, enshrined in the Establishment Clause of the First Amendment.
If confirmed, Barr would inherit control over not only the Mueller investigation, which he has publicly criticized (and for which Trump tried to hire him as defense counsel), creating possible ethical implications. Barr would also direct other programs that Sessions' Justice Department put into motion. One such program is the Religious Liberty Task Force, which Sessions created in August to implement his 20-page Principles of Religious Liberty memo.
The Freedom From Religion Foundation sounded the alarm when this memo was released last October because it signaled an acceleration of the Trump administration's partnership with the Religious Right to redefine and weaponize the concept of "religious liberty" to sanction religiously motivated discrimination and privilege Christianity. The Religious Liberty Task Force has been largely shrouded in mystery since its announcement, with the Department of Justice now defending a lawsuit for refusing to disclose information about it.
There are multiple serious concerns regarding the Religious Liberty Task Force that Barr must set to rest. Barr should only be confirmed if he can provide unambiguous assurances that the Task Force will be either dissolved or made entirely transparent to the public.
The Religious Liberty Task Force was only one part of Sessions' assault on secularism and true religious liberty. William Barr must demonstrate his commitment to enforcing the Constitution, rather than his personal religion, if he is to assume the nation's highest law-enforcement position.