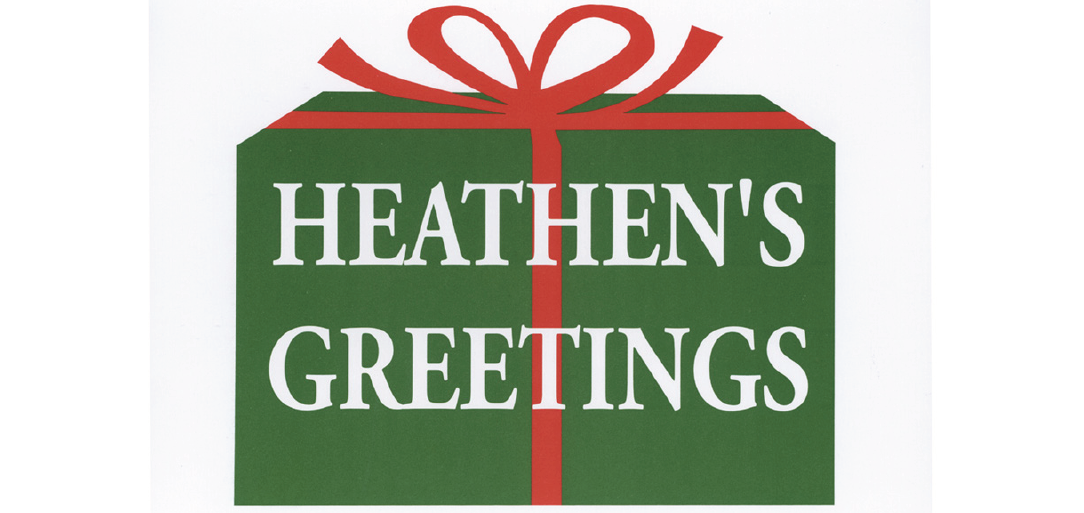 It's the first day of December, which means the annual "War on State/Church Separation" has begun, surely more so now with the Religious Right bolstered by its recent electoral triumph. Below you'll find FFRF's handy guide to surviving the holidays.
HOW TO KEEP RELIGION OFF GOVERNMENT PROPERTY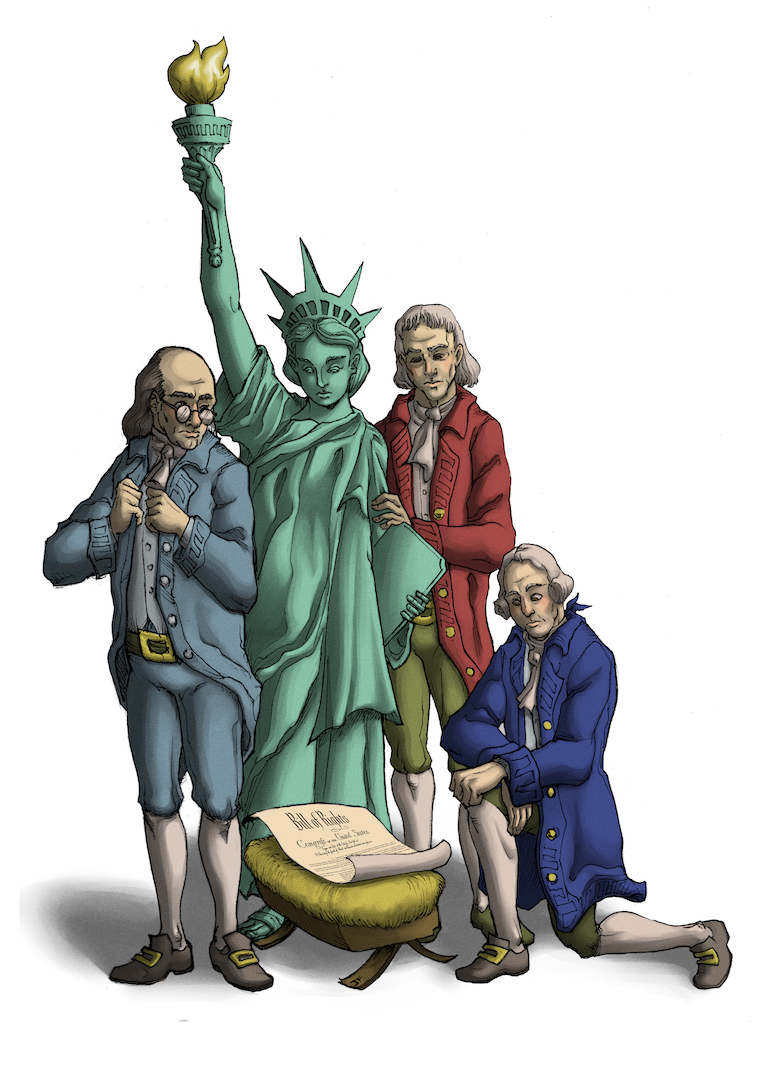 The public square gets very cluttered around Christmas/Hanukkah. FFRF can help you counteract devotional displays on governmental property. By creating a little controversy, FFRF's goal is to persuade governmental bodies to end public forums for religion in December, or any time. FFRF just enjoyed a satisfying victory in Franklin County, Ind., ending a so-called public forum after six years, two lawsuits and one vandalized banner! Hip hip hooray!
But even when equal-time displays don't end such forums, they do ensure that nonbelievers are represented, and that atheists and agnostics aren't turned into outsiders at the seat of our own governments during the holiday season.
If you're interested in countering religious displays on government property in your area, or just want to know more about the constitutional questions, read FFRF's Guide to Balancing Religion on Public Property. FFRF is delighted to supply you with free displays and banners in your quest to provide some secular balance. We have plenty of our charming new aluminum Bill of Rights "Nativity" displays, suitable for indoor or outdoor use and easy to erect. These honor the Dec. 15 anniversary of the Bill of Rights while countering ubiquitous Christian nativities.
Activists, please step up!
EDUCATING ON THE "REAL REASON FOR THE SEASON" — THE WINTER SOLSTICE
For the scoop on the natural event known as the Winter Solstice, we're offering a short-term online version of FFRF's handy nontract, "Heathen's Greetings: The True Meaning of the Season."
Educate friends and family by including a copy of this nontract when you mail your winter solstice greeting cards or correspondence. FFRF "nontracts" (designed to counter religious tracts) are advantageously sized and priced (and are copyrighted, so please don't photocopy; order from us).
WINTER SOLSTICE CARDS — YOUR CHOICE: JUST PRETTY OR WITH AN ATTITUDE

There's still time to order and send out Winter Solstice or New Year greeting cards. It's your choice whether to inject a little irreverence or just keep it secularly seasonal. FFRF offers 17 options! View more or order at ffrf.org/shop.

IRREVERENT MUSIC
If your nerves are already frayed by 24/7 Christmas devotionals in stores and on the radio, FFRF has an antidote: free downloads of "Merry Fricken Christmas" (a PG version of the South Park satiric song recorded by Dan Barker) and "Solstice Tribute," in which Dan rewrites "O Little Town of Bethlehem."
Every social movement needs music. Check out FFRF's three music CDs to enjoy a wealth of songs and styles old and new.
GIFTS FOR THE DISCERNING FREETHINKER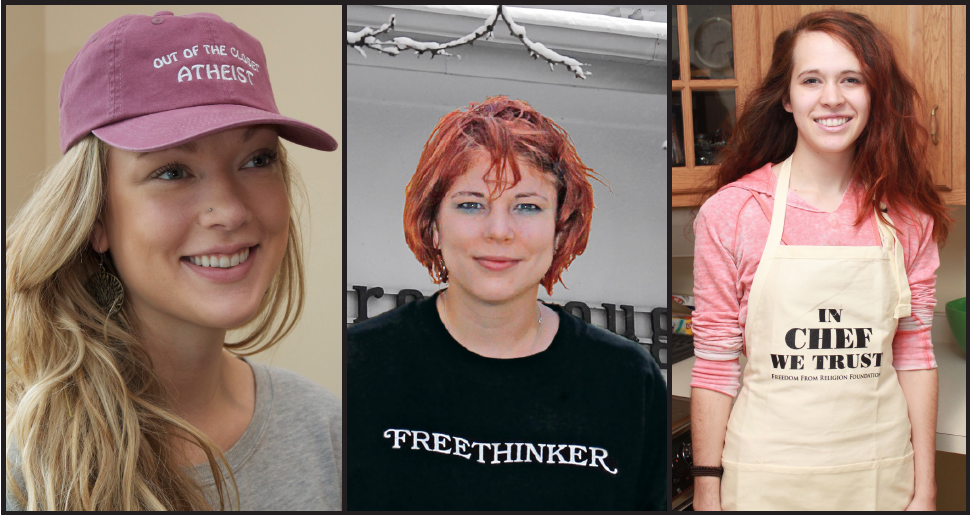 FFRF's Shop offers something for every skeptic on your list including classic books and new works. FFRF's own published books are on sale through Dec. 31, so now's the time to read more about Robert Ingersoll ("American Infidel" by Orvin Larson), what's wrong with the bible or about those courageous "Women Without Superstition."
FFRF offers many cute shirts, tote bags, caps, magnets, lapel pins and witty bumper stickers. For the cook in your house, we even offer an apron saying "In Chef We Trust." View more at ffrf.org/shop.
RESURRECTION FUND TO COMBAT VANDALISM
On a more serious note, if you want to combat religion in government, a battle that will become more intense with the new national leadership, another way to assist is to donate to FFRF's legal fund (help us fight Texas Gov. Greg Abbott's censorship of FFRF's Bill of Rights display, for example). Or you can pledge to donate each time an FFRF Winter Solstice display is vandalized or stolen (unfortunately a frequent occurrence). Your donation will be used to help replace signs and discourage tampering. Here's how to help.