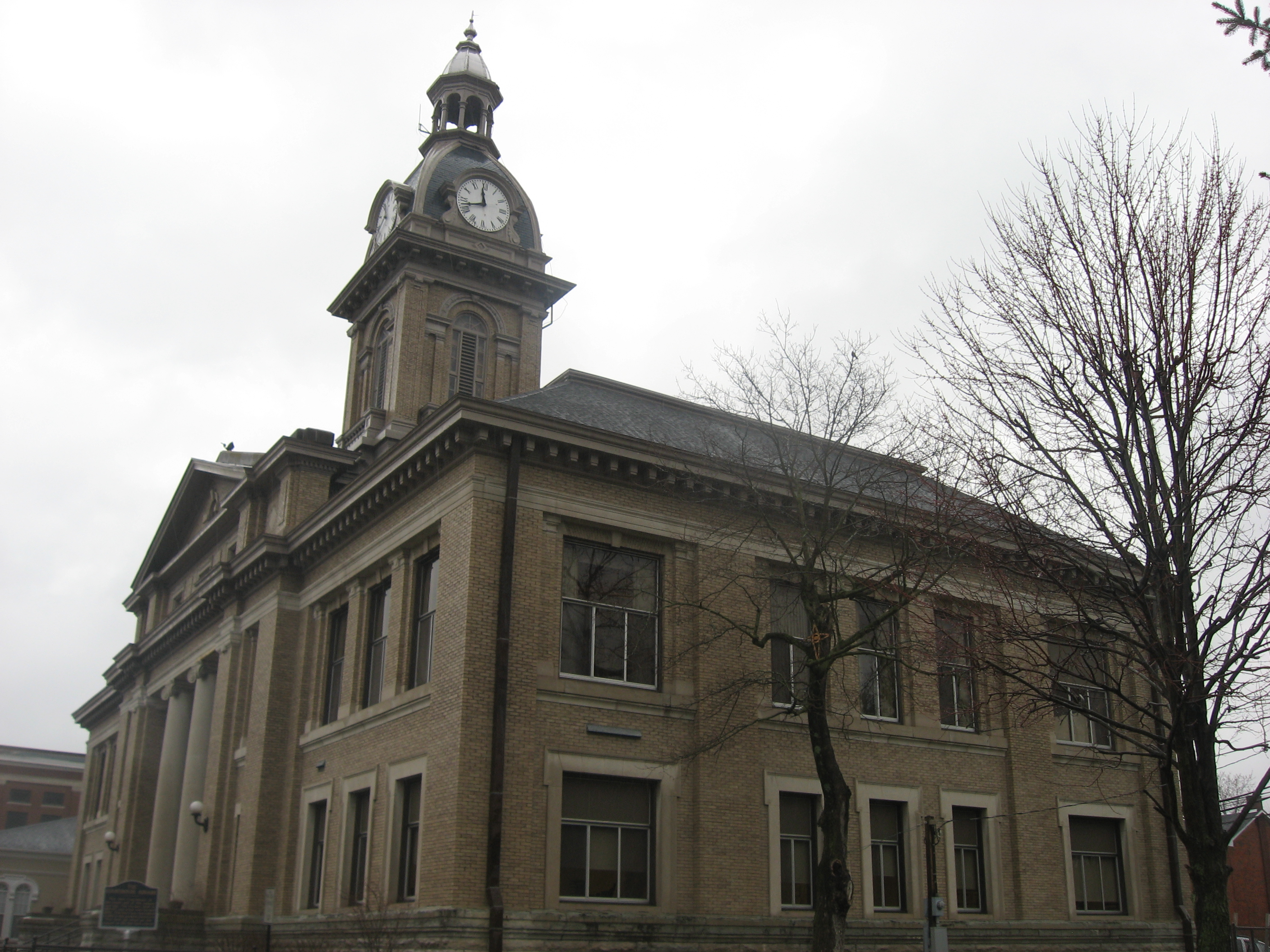 An Indiana county has taken a wisely secular action in response to the Freedom From Religion Foundation.
After opening its courthouse lawn to an FFRF display and a variety of religious panoramas last winter, Franklin County has passed a new ordinance prohibiting all private exhibits on its courthouse lawn from this point onward. Commissioners cited "interference with the courthouse operations" and the "unexpected undue burden" on county resources as the reasons for closing the forum.
FFRF suspects that the actual motive of the Franklin County commissioners may have been a bit more complicated.
"I assume that the real reason they're closing the forum is because the lawn became such a circus once it became widely known that anyone could place a display there," says FFRF Co-President Annie Laurie Gaylor. "Last winter, they tolerated about a dozen Christian exhibits. FFRF's Winter Solstice banner, which was slashed to ribbons and replaced, was actually one of the most season-appropriate displays on the lawn."
Prior to the 2015 holiday season, Franklin County had allowed a standalone Christian nativity scene at the courthouse each Christmas for many years. When pressed to remove it by the Freedom From Religion Foundation for violating state/church separation, the county initially did nothing. But after a lawsuit brought by FFRF and the ACLU of Indiana in 2014, the county claimed that it had a forum to allow any private religious displays. FFRF asked to include its own exhibit celebrating the Winter Solstice, but was initially denied, sparking a second lawsuit. Ultimately, the county settled with FFRF and permitted its Winter Solstice banner alongside a number of other displays.
The new Franklin County ordinance is a belated but welcome change, since it is what FFRF had wanted all along.
"We're pleased to learn that after six years of letter writing and two lawsuits, Franklin County has finally done what we first requested in 2010," notes FFRF Staff Attorney Sam Grover. "Limiting use of the courthouse lawn to government displays should ensure that the lawn remains an open and welcoming space for all community members to enjoy—regardless of their religious or nonreligious beliefs."
The Freedom From Religion Foundation is a national organization dedicated to the separation of state and church, with more than 23,000 nonreligious members nationwide, including 300-plus in Indiana.