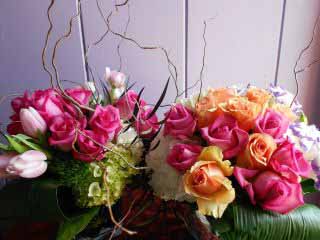 The Freedom From Religion Foundation sued a Rhode Island florist in Superior Court in Providence for refusing to deliver FFRF's order of a dozen red roses to Cranston teen Jessica Ahlquist after she won a court case in January 2012. FFRF alleges Marina Plowman, owner-operator of Twins Florist in Cranston, denied FFRF "full and equal access to public accommodations by refusing to fulfill a flower order on the basis of religion (non-belief), in violation of Rhode Island General Laws." FFRF filed a previous complaint in January 2012 with the state Commission for Human Rights. A preliminary investigating commissioner determined in October that "probable cause" existed to believe that Plowman violated state law. The parties could have engaged in more conciliation with the commission, but the defendant chose to move the matter to Superior Court. FFRF has asked for a jury trial.
The defendant told a TV reporter at the time, "It's my freedom of speech. I refuse orders when I want and I take orders when I want."
FFRF filed a similar complaint with the commission after Flowers by Santilli's refused to fulfill the order as well. Flowers by Santilli chose to pursue mediation through the commission. Attorney Katherine Godin of Warwick is FFRF's local counsel in the lawsuit.
More background: