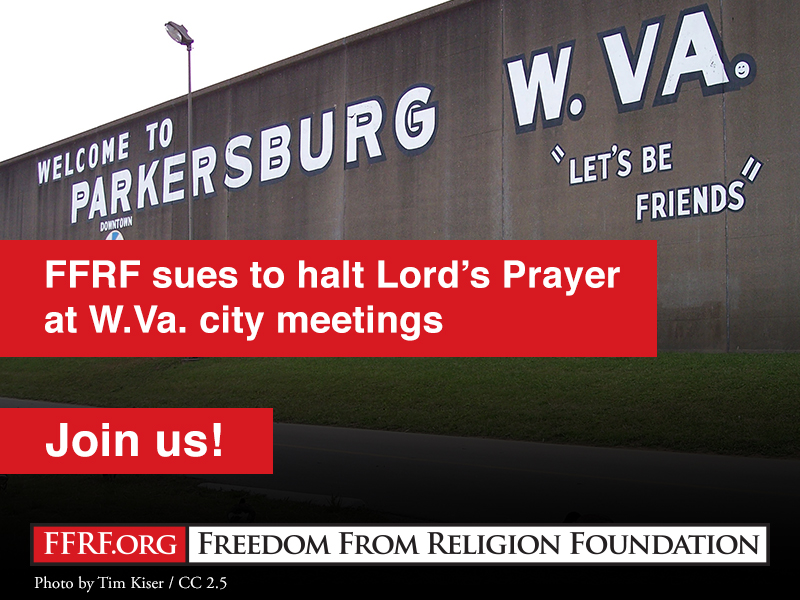 The Freedom From Religion Foundation and two local members filed suit on July 31, 2018, against the City of Parkersburg, W.Va., in a challenge to the City Council's practice of reciting the "Lord's Prayer" at each meeting.
Parkersburg residents Eric Engle and Daryl Cobranchi assert in the case that their ability to participate in city meetings has been negatively impacted by the prayers. Council members and the majority of meeting attendees recite the Lord's Prayer in unison at the beginning of the bi-monthly council meetings. At least one member of the City Council has been openly hostile to people who do not participate in the prayer.
The plaintiffs also filed a motion for a preliminary injunction on July 31, 2018, which would prohibit the City Council from continuing to open its meetings with Christian prayers led by council members. The case (No. 2:18-cv-01198) is before Judge John T. Copenhaver, Jr., of the U.S. District Court for the Southern District of West Virginia.