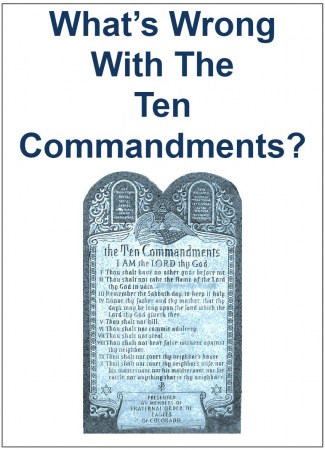 What's Wrong With The Ten Commandments?
Nontracts—the freethought answer to ubiquitous religious tracts. Brief but thorough, easy to read, 3 1/2 x 4 1/4-inch folded brochures address many common myths about freethought or religion. Do study the ten commandments! They epitomize the childishness, the vindictiveness, the sexism, the inflexibility and the inadequacies of the bible as a book of morals.
Full text can be found here.
Sales price without tax
$5.00
FFRF is a not-for-profit charitable organization, not a retail business. We strive to make purchases easy and worry-free. Our "Make it Right" policy means that if you are not 100% satisfied with our products, just CONTACT US or call 608-256-8900 and we will work with you. Also, contact us regarding discounts on large orders, special requests, and costs for UPS or overnight delivery. We typically process orders within 24 hours.