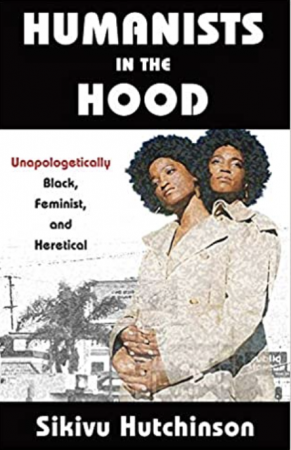 Humanists In The Hood
Unapologetically Black, Feminist, and Heretical
By Sikivu Hutchinson
Feminism and atheism are "dirty words" that Americans across the political spectrum love to debate—and hate. Throw them into a blender and you have a toxic brew that supposedly defies decency, respectability, and Americana. Add an "unapologetically" Black critique to the mix and it's a deal-breaking social taboo. Putting gender at the center of the equation, progressive "Religious Nones" of color are spearheading an anti-racist, social justice humanism that disrupts the "colorblind" ethos of European American atheist and humanist agendas, which focus principally on church-state separation. These critical interventions build on the lived experiences and social histories of segregated Black and Latinx communities that are increasingly under economic siege. In this context, Hutchinson makes a valuable and necessary call for secular social justice change in a polarized climate where Black women's political power has become a galvanizing national force.
Paperback, 135 pages.
Sales price without tax
$15.00
Due to the COVID-19 pandemic order fulfillment may be delayed. Thank you for your patience!
Minimum purchase amount is $5.00. Prices include domestic shipping and handling costs. For international orders please call 1 (800) 335-4021
Proceeds support FFRF's unparalleled nonprofit advocacy to promote freethought and keep religion out of U.S. laws and social policy. FFRF is a not-for-profit charitable organization, not a retail business. We strive to make purchases easy and worry-free. Our "Make it Right" policy means that if you are not 100% satisfied with our products, just CONTACT US or call 608-256-8900 and we will work with you. FFRF makes every effort to fulfill orders accurately, and works to meet the expectations of our customers whenever possible. However, discounts, promotions, and bonus items are subject to availability, and may be discontinued at any time. Contact us regarding discounts on large orders, special requests, international orders, and costs for UPS or overnight delivery. Please note that items qualifying for U.S.P.S. media mail services (books, CDs, DVDs) may be sent separately and can take up to 10 days to arrive.