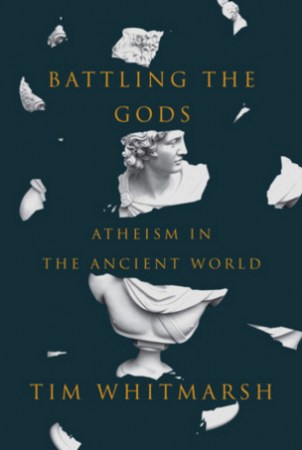 Battling the Gods
Battling the Gods: Atheism in the Ancient World
By Tim Whitmarsh
How new is atheism? Although adherents and opponents alike today present it as an invention of the European Enlightenment, when the forces of science and secularism broadly challenged those of faith, disbelief in the gods, in fact, originated in a far more remote past. In Battling the Gods, Tim Whitmarsh journeys into the ancient Mediterranean, a world almost unimaginably different from our own, to recover the stories and voices of those who first refused the divinities.
Hardcover, 290 pages.
Sales price without tax
$25.00
FFRF is a not-for-profit charitable organization, not a retail business. We strive to make purchases easy and worry-free. Our "Make it Right" policy means that if you are not 100% satisfied with our products, just CONTACT US or call 608-256-8900 and we will work with you. Also, contact us regarding discounts on large orders, special requests, and costs for UPS or overnight delivery. We typically process orders within 24 hours.