Upcoming Events and Appearances
June 3, 2017 -- Houston, Texas
Dan Barker will debate Sonny Hernandez on the topic "Does God Exist?" at the First Evangelical Lutheran Church (1311 Holman St) in Houston, Texas, on Saturday, June 3 at 7:00 PM.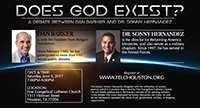 June 15 -- Washington, DC
As an official voting member organization of the Secular Coalition for America, the Freedom From Religion Foundation is proud to endorse the 2017 Lobby Day and Secular Values Summit. Held on June 15 in Washington, DC, this event brings secular Americans from across the country to Capitol Hill for a day of education, engaging workshops, and hands-on political activism. FFRF Attorneys Patrick Elliott and Ryan Jayne will be on Capitol Hill and active participants in Lobby Day. Please visit lobbyday.us to learn more and register!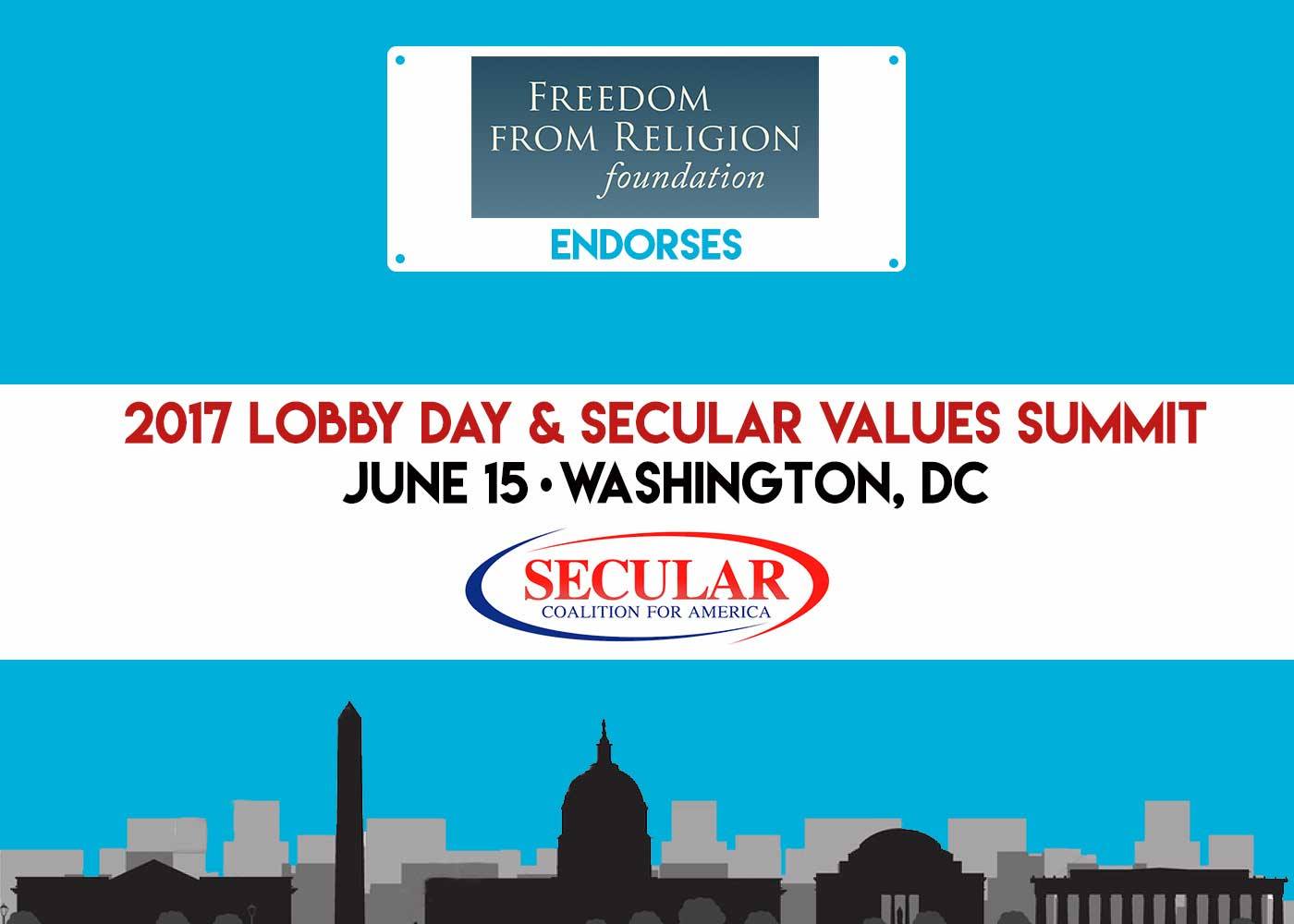 July 7-9 -- Columbus, Ohio
FFRF Managing Staff Attorney Rebecca Markert and FFRF Legal Fellow Ryan Jane will be attending this year's Secular Student Alliance annual conference in Columbus, Ohio on the weekend of July 7th-9th. Rebecca Markert and Ryan Jayne will presenting a speech titled "How you can fight for the First Amendment in your public school." Public schools exist to educate, not indoctrinate. When teachers or coaches use their position to push religious beliefs, it's up to students to stand up for their rights. They will discuss what students can do to hold their schools accountable for First Amendment violations, answer questions students have on state/church issues in public schools, and share some of FFRF's recent "war stories" from the front lines of defending Jefferson's wall between church and state.
The conference will be held at the University of Ohio with registration begining at 11:00 a.m. on Friday, July 7th. Although the event is desigend for secular student activists and leaders, it is open to members of the public. For more information, including registration, event lineup, and ticket costs - go to: https://secularstudents.org/2017con
July 22-23 -- London, England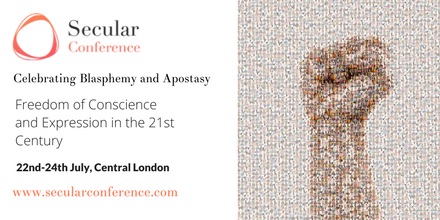 Dan Barker and Annie Laurie Gaylor will speak at International Conference on Freedom of Conscience and Expression in the 21st Century in London, England, the weekend of July 22 - 23. Buy tickets here.
"Speakers from countries or the Diaspora as diverse as Algeria, Bangladesh, Canada, Egypt, France, India, Iran, Iraq, Iraqi Kurdistan, Ireland, Lebanon, Malaysia, Morocco, Nigeria, Norway, Pakistan, Palestinian Territories, Poland, Sudan, Sweden, Switzerland, Syria, Turkey, Tunisia, UK, Ukraine, US and Yemen will gather in London to discuss and debate censorship and blasphemy laws, freedom of and from religion, apostasy, the limits of religion's role in society, LGBT and women's rights, secular values and more."
July 28-30 -- St. Louis, Missouri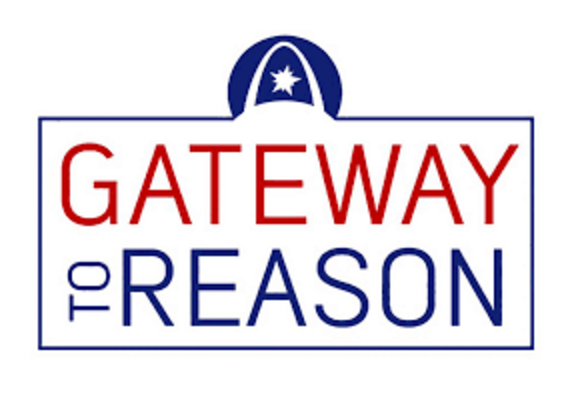 FFRF Managing Staff Attorney Rebecca Markert and FFRF Staff Attorney Elizabeth Cavell will be speaking about current church & state separation issues at the Gateway to Reason convention on Sunday, July 30th at 10 AM. The multi-day conference will take place at the Holiday Inn St Louis SW - Route 66, located at 10709 Watson Rd, St. Louis, MO 63127. More information about the conference, including speakers, events, and tickets can be found at: http://www.gatewaytoreason.com/home.html.

October 13 -- Charlotte, North Carolina
Dan Barker will debate Richard Howe at Calvary Church in Charlotte (5801 Pineville–Matthews Road Charlotte, NC) as part of the National Conference on Christian Apologetics sponsored by Southern Evangelical Seminary on the evening of Saturday, October 13. Registration is required, but skeptics get in for half price. (More details later)

March 3 - 7 -- Bahamas
Annie Laurie Gaylor and Dan Barker will be featured speakers during the 4-night "Freethought Cruise" to the Bahamas, March 3 - 7, 2018. The not-for-profit cruise, organized by the Central Florida Freethought Community (a chapter of FFRF), will embark from Port Canaveral, Florida, on Saturday, March 3. Register here.