Upcoming Events and Appearances
April 20 -- Folsom, California (EASTER)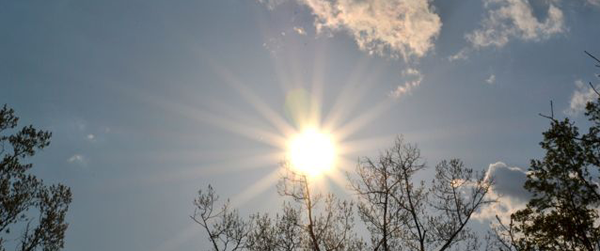 Rise and Shine Extravaganza! with Dan Barker, Easter Sunday, 10:00 am, at the 3 Stages Theater, Harris Center, Folsom, California. (10 College Parkway) Please RSVP here (opotional). Contact Judy Saint, president of the Greater Sacramento Chapter of the Freedom From Religion Foundation.
Rise and Shine Extravaganza! 10:00 AM on this Special Family Day! Featuring Dan Barker, Keith Lowell Jensen, the Mockingbirds, with Special Guest Appearance by the goddess of the spring equinox! Plus more family-friendly surprises on this special morning extravaganza!
Spend this family morning enjoying the clever songs and inspirational messages of well-known author, song writer and speaker Dan Barker, Co-President of the Freedom From Religion Foundation, with opening stand up comedy act by our side-splitting local atheist comedian Keith Lowell Jensen. Also appearing are the Mockingbirds with their special songs just for today, plus many more surprises appropriate for everyone on this festive spring morning of celebration! We're glad the sun is out, the birds are singing, and life feels renewed everywhere! Ring in the equinox with friends new and old!
April 21 -- Reno, Nevada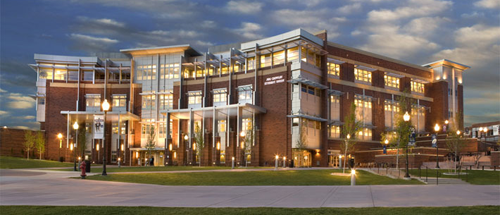 Dan Barker will talk about "Losing Faith in Faith" (his personal story) and the resurrection of Jesus on Monday, April 21, at the University of Nevada-Reno at 7:00 pm. The event, sponsored by the The Secular Student Alliance at UNR, will take place in the Joe Crowley Student Union, Ballroom C. Contact Gennadiy Gurariy at [email protected]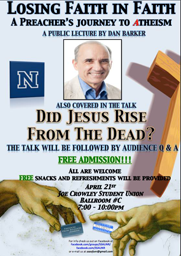 April 24 - Deland, Florida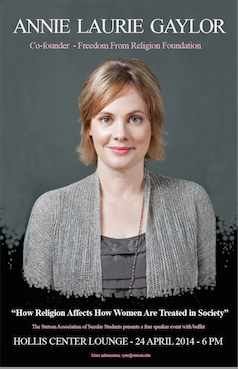 FFRF Co-President Annie Laurie Gaylor will be speaking on "How Religion Affects How Women are Treated in Society" on Thursday, April 24 at a free event at Hollis Center Lounge, Stetson University, DeLand, Fla., 6 PM, sponsored by the new Stetson Association of Secular Students. Includes buffet. See maps and parking info for the DeLand Campus (not Gulfport or Tampa Law School):


April 25 -- San Diego, California
Dan Barker will participate in the "Religion in the Public Square" program at University of San Diego at 7:00 pm on Friday, April 25. The event is put on by the USD Values Institute. More details to follow . . . Contact Dr. H.E. Baber at [email protected]
May 2 - Raleigh, North Carolina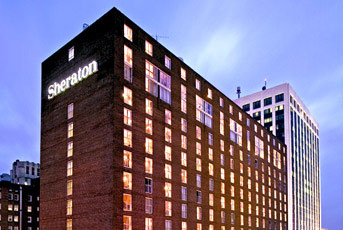 Weekend of May 2-3, 2014 (after National Day of Reason, er, Prayer)

Sheraton Raleigh Hotel
421 South Salisbury Street
Raleigh, North Carolina

In conjunction with FFRF's chapter, Triangle Freethought Society

Officially opens 7 PM Friday, May 2 through Saturday night
Details, registration form will be posted soon
May 16 - 18, 2014, Kamloops BC Canada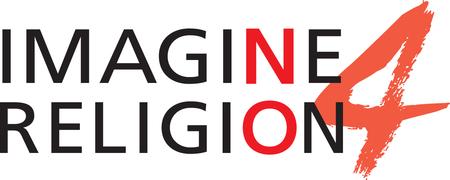 Annie Laurie Gaylor and Dan Barker will be speaking at the "Imagine No Religion 4" conference in Kamloops, BC, Canada during the weekend of May 16-18, 2014. The event is sponsored by the BC Humanists. Contact [email protected]
See the Promotional Video!

June 11 — London, Ontario, Canada

Dan Barker will tell his "preacher to atheist" story on Wednesday, June 11, for The Humanist Association of London and Area (HALA) in London, Ontario. Details to follow. Contact André Lachance at [email protected].