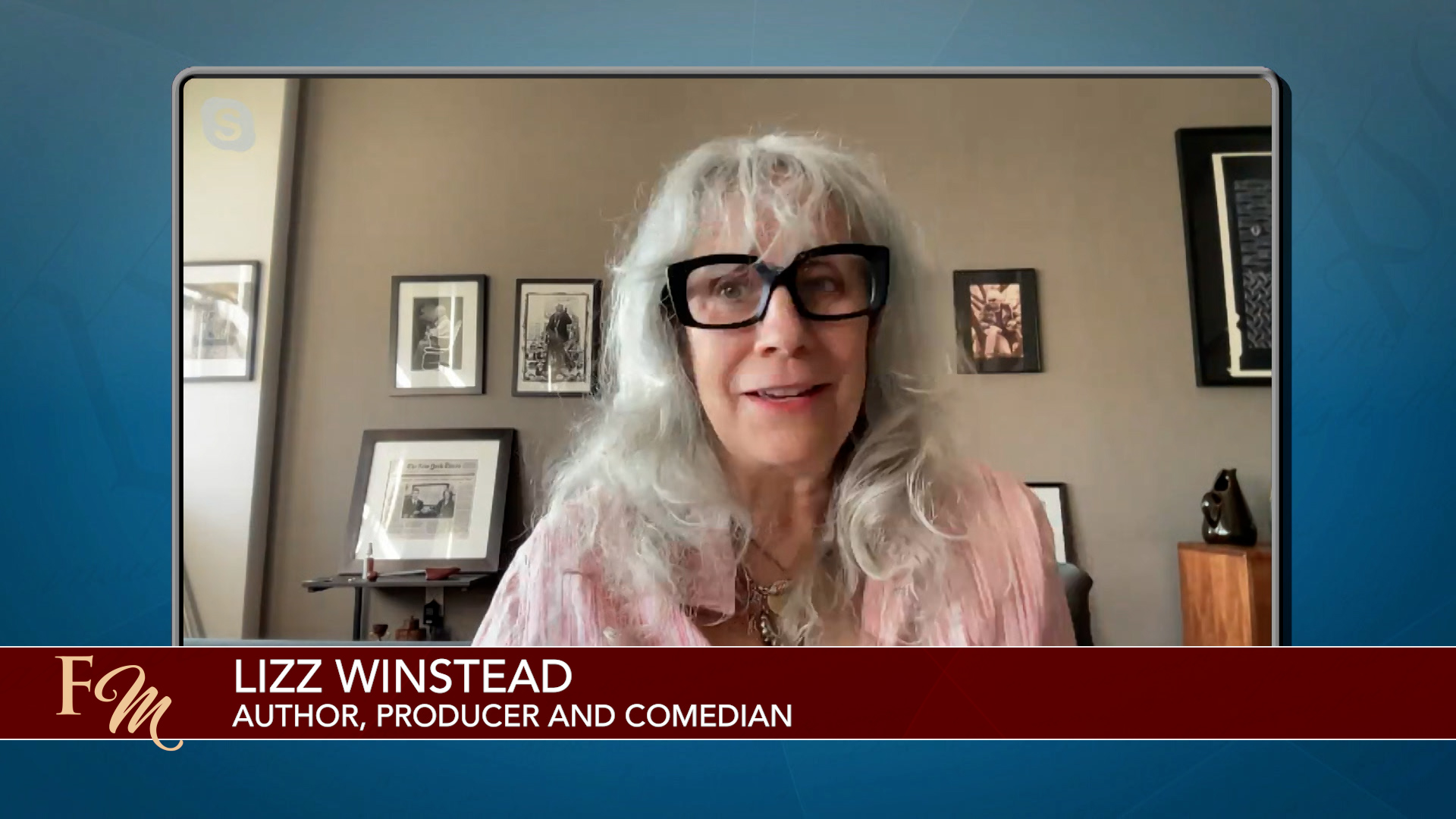 A leading political satirist and co-creator of "The Daily Show" talks on the Freedom From Religion Foundation Sunday TV show about her work and abortion rights advocacy.
Lizz Winstead is a political satirist and a pioneering woman comedian who became co-creator and head writer of Comedy Central's "The Daily Show," which has won countless Emmys. In 2004, she co-founded Air America Radio, enlisting hosts such as Rachel Maddow. Winstead has also written a book, Lizz Free or Die. In 2012, she went from simply making people laugh to helping to destigmatize abortion by founding Lady Parts Justice, now reborn as Abortion Access Front, doing stand-up around the country in support of abortion rights. Winstead will be appearing in person at FFRF's annual convention in Madison, Wis., in October, where she will be speaking and will receive FFRF's Emperor Has No Clothes Award.
"I found myself pregnant, vulnerable, couldn't go to my parents, couldn't go to my friends, and so I wound up at one of these horrifying fake clinics that had been erected by a Christian extremist," Winstead recounts to "Freethought Matters" co-hosts Dan Barker and Annie Laurie Gaylor her experience of getting pregnant at the age of 16. "It was terrifying to have this person who was impersonating a doctor in the name of religion telling me that the choices that I make were going to have me burn in hell. And it wasn't until I found an actual abortion provider who asked me about my needs, my circumstances, who I wanted to be in the world, that I realized that those people weren't out to help me — they were out to control me. So that set me on my path."
If you don't live in the quarter-plus viewership of the nation where the show broadcasts on Sunday, you can already catch the interview on FFRF's YouTube channel. New shows go up every Thursday.
"Freethought Matters" airs in:
Chicago, WPWR-CW (Ch. 50), Sundays at 9 a.m.
Denver, KWGN-CW (Ch. 2), Sundays at 7 a.m.
Houston, KIAH-CW (Ch. 39), Sundays at 11 a.m.
Los Angeles, KCOP-MY (Ch. 13), Sundays at 8:30 a.m.
Madison, Wis., WISC-TV (Ch. 3), Sundays at 11 p.m.
Minneapolis, WFTC-29, Sundays at 7:30 a.m.
New York City, WPIX-IND (Ch. 11), Sundays at 10 a.m.
Phoenix, KASW-CW (Ch. 61, or 6 or 1006 for HD), Sundays at 8:30 a.m.
Portland, Ore., KRCW-CW (Ch. 32), Sundays at 9 a.m. Comcast channel 703 for High Def, or Channel 3.
Sacramento, KQCA-MY (Ch. 58), Sundays at 8:30 a.m.
San Francisco, KICU-IND (Ch. 36), Sunday at 10 a.m.
Seattle, KONG-IND (Ch. 16 or Ch. 106 on Comcast). Sundays at 8 a.m.
Washington, D.C., WDCW-CW (Ch. 50 or Ch. 23 or Ch. 3), Sundays at 8 a.m.
This is the second-to-last show of the season, since"Freethought Matters" takes a hiatus every summer. This season's "Freethought Matters" has featured interviews with acclaimed writer Katha Pollitt, leading researcher Robert Jones and cult survivor Michelle Dowd. You can also catch interviews from past seasons here, including the fall 2022 season with Gloria Steinem, Ron Reagan, author John Irving, actor John "Q" de Lancie and Washington Post columnist Kate Cohen. Previous interviews include performer Julia Sweeney and Reps. Jared Huffman, Jamie Raskin, Hank Johnson and Eleanor Holmes Norton, among many other notable authors, activists and freethinkers.
Please tune in to "Freethought Matters" . . . because freethought matters.
P.S. Please tune in or record according to the times given above regardless of what is listed in your TV guide (it may be listed simply as "paid programming" or even be misidentified). To set up an automatic weekly recording, try taping manually by time or channel. And spread the word to freethinking friends, family or colleagues about a TV show, finally, that is dedicated to providing programming for freethinkers — your antidote to religion on Sunday morning!