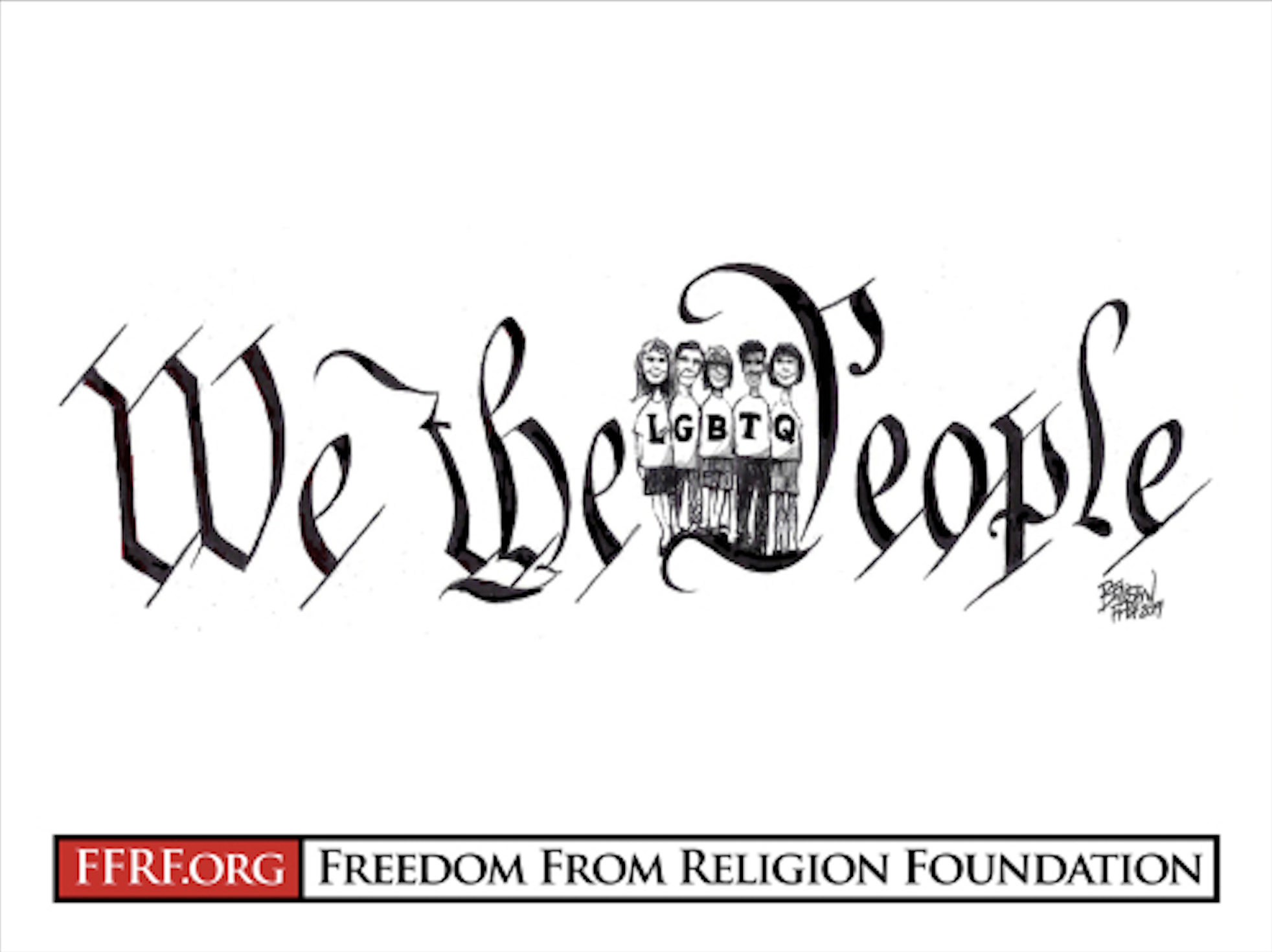 The Madison-based national Freedom From Religion Foundation denounces Wisconsin legislators who have reversed a ban on conversion therapy, a discredited anti-gay practice favored by Christian fundamentalists and other religious extremists. Often targeting dependent minors, it involves therapists who actively attempt to change patient sexual orientation, gender identity or gender expression.
Anti-LGBTQ Wisconsin legislators last week used a procedural trick to block a rule banning conversion therapy in the state. This effectively legalizes the practice, even though the state Department of Safety and Professional Standards banned the harmful, religion-based practice. Knowing that a bill removing this ban is doomed to failure due to a veto by Gov. Tony Evers, the Joint Committee on Administrative Rules voted along party lines to suspend the rule throughout the two-year legislative term.
"This places Wisconsin kids at risk in order to score empty political points," comments FFRF Co-President Dan Barker. "It is long settled that this discriminatory religious practice causes extreme harm with no upside. It is disgraceful for Wisconsin politicians to spend their time and resources bringing such a terrible practice back to the state."
FFRF has supported recent efforts to ban conversion therapy in states across the country, as well as in Puerto Rico. There is wide consensus among medical professionals that the practice is illegitimate. The American Medical Association backs a nationwide ban on conversion therapy. Zealous legislators who defend the practice are sacrificing LGBTQ children on the altars of religion and politics.
A strong separation between state and church requires a united front against theocratic policies, including unscientific, religion-based assaults on LGBTQ rights. FFRF will continue to vigorously defend the rights of those targeted by religious bullies, and will always stand up for LGBTQ equality against pious politicians who place their personal religious beliefs above the wishes and well-being of their constituents.
The Freedom From Religion Foundation is a Wisconsin-based national nonprofit organization with 39,000 members across the country, including more than 1,600 members in Wisconsin. Its purposes are to protect the constitutional principle of separation between state and church, and to educate the public on matters relating to nontheism.