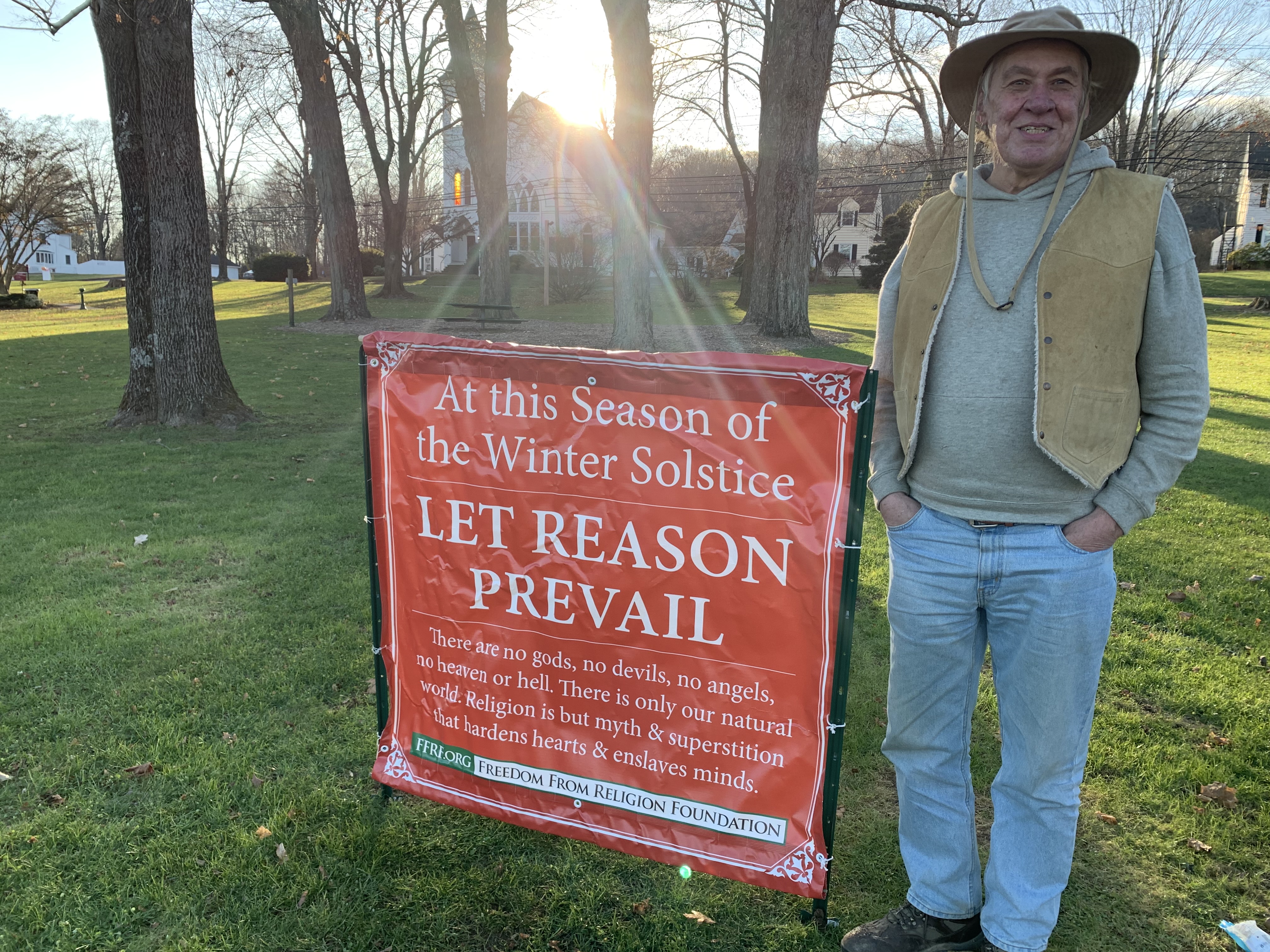 The Freedom From Religion Foundation and local volunteers are continuing the freethinking tradition in a Connecticut community this December.
FFRF thanks members Jerry Bloom and John Levin for once again putting up its secular holiday display at Huntington Green Park in Shelton. The banner has been a source of controversy in the past, as it was vandalized and severely mutilated in 2016. FFRF successfully settled a lawsuit in 2017 with Shelton that ended the prohibition on the banner from being exhibited alongside religious displays in Constitution Park.
The banner carries a message written by FFRF's principal founder Anne Nicol Gaylor. It was composed to allow for secular and freethinking representation in so-called governmental public forums during a religiously crowded holiday season. The banner reads:
At this season of the Winter Solstice
Let reason prevail.
There are no gods, no devils, no angels, no heaven or hell. There is only our natural world. Religion is but myth & superstition that hardens hearts & enslaves minds.
"We're pleased to be represented for another year in the Constitution State and thankful for the dedication on part of our members," says FFRF Co-President Annie Laurie Gaylor. "There must be space made in the public commons for irreverence and freethought, too."
The Freedom From Religion Foundation is a national nonprofit organization with more than 38,000 members across the country, including hundreds of members in Connecticut. Our purposes are to protect the constitutional principle of separation between state and church, and to educate the public on matters relating to nontheism.