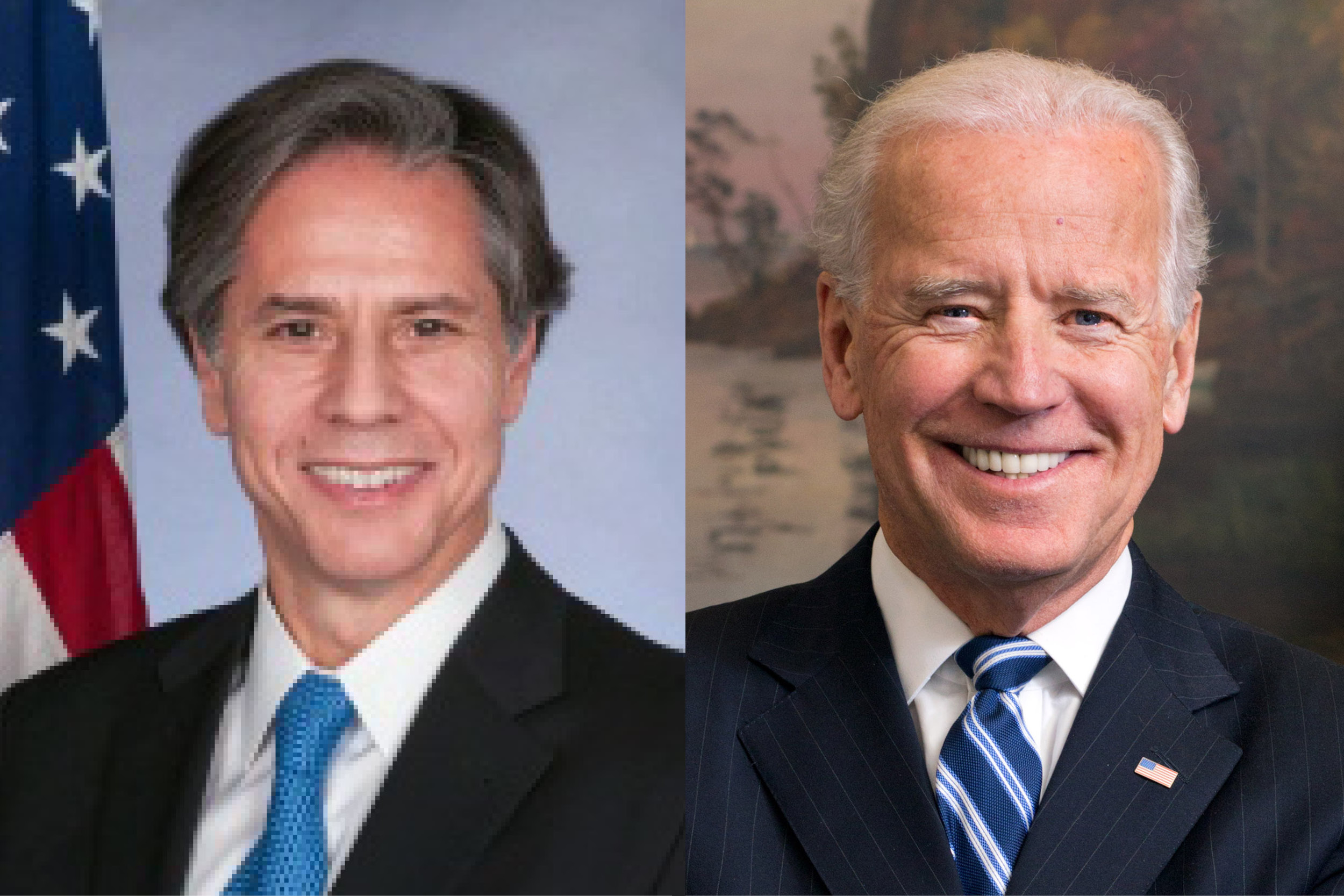 The Freedom From Religion Foundation has come to the defense of President Joe Biden and Secretary of State Antony Blinken, who are being criticized by Fox News and 15 ultra-conservative members of Congress for ensuring that persecuted non-religious minorities are treated equitably with persecuted religious minorities.

In a letter to Biden and Blinken, FFRF thanked them for ensuring religious freedom for everyone, "including the freedom to dissent from religious belief and not to practice or adhere to a religion."

Fifteen members of Congress had absurdly claimed that the Bureau of Democracy, Human Rights, and Labor (DRL) is using funds "to promote atheism worldwide and "to promote radical, progressive orthodoxy across the world."

They also falsely claimed that funding is prioritized "for atheists and humanists above all other potential recipients."

This is deeply misleading, the national state/church watchdog notes. As Hemant Mehta reported in his column in "OnlySky," the DRL announced it would offer one or two grants totaling $500,000 to groups to fund a project to support religious freedom globally, targeting individuals branded as "apostates." Examples included nontheists in majority-religious nations and journalists.

FFRF advises that DRL must use funds as necessary to protect religious freedom worldwide, including those who dissent from and do not practice or adhere to a religion, who are often most at risk. This is an opportunity to educate the public about the issues facing those not in the majority religion in many parts of the world, such as the prevalence of barbaric and victimless laws prohibiting blasphemy and apostasy. The DRL has offered funding to combat antisemitism, and persecution against many other targeted religious groups, including Christians, Sikhs and Muslims.

"With funding like the DRL program at issue, non-religious organizations can create safe spaces, educational and networking opportunities, and provide organizational and training resources to our growing community," comments FFRF Co-Presidents Annie Laurie Gaylor and Dan Barker in their letter to Biden and Blinken.

FFRF previously commended Blinken and the State Department for standing up for religious and non-religious freedom through its annual report on international religious freedom.

Read FFRF's most recent letter here.

FFRF is a national nonprofit organization with more than 37,000 members across the country, including members in all 50 states and in the District of Columbia. FFRF protects the constitutional separation between state and church and educates about nontheism.