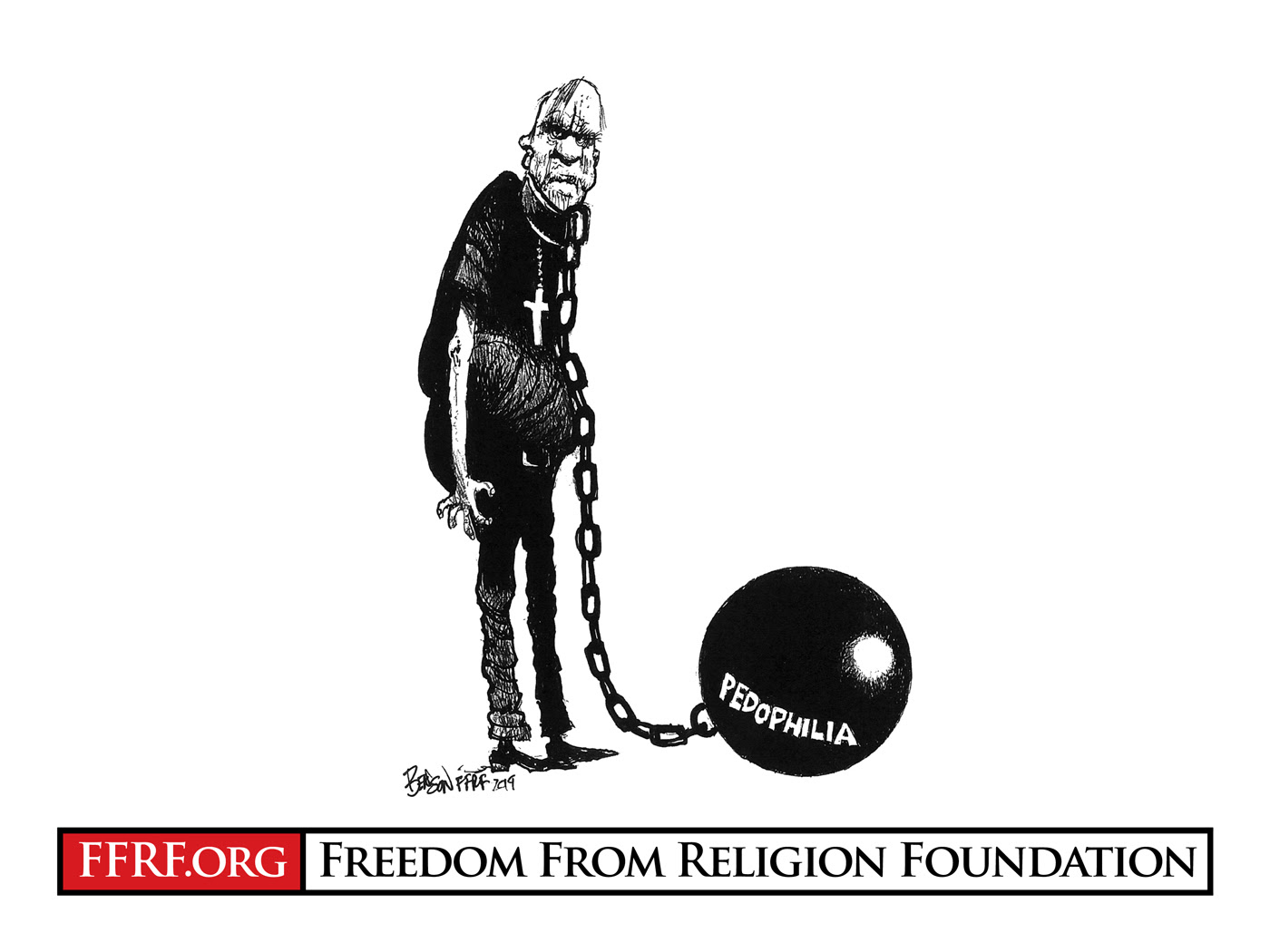 The Freedom From Religion Foundation is applauding the Wisconsin Department of Justice's announcement of a statewide probe into the Roman Catholic clergy's serial sexual abuse and cover-up.
Wisconsin Attorney General Josh Kaul has reportedly notified Catholic churches across the state that his office will review sexual abuse allegations against clergy and other faith leaders. "I agree with the many survivors of clergy abuse, and those who support and have advocated for them, that a review by our office is necessary to provide accountability and, ultimately, healing," Kaul writes in his letter of notification.
This probe is long overdue, as FFRF emphasized earlier this year when it called on the attorney general's office to launch such an investigation. In its January letter to Kaul, FFRF described a recent, tragic Wisconsin case involving the suicide of a man after St. Norbert Abbey in De Pere, part of the Roman Diocese of Green Bay, stopped paying for counseling and medication he needed after being abused by priests.
FFRF has advocated for this type of investigation in Wisconsin and every state across the country, alongside the Survivors Network of those Abused by Priests (SNAP) and Children's Healthcare Is a Legal Duty (CHILD USA). FFRF has been sounding the alarm on the lack of oversight of clergy sexual abuse crimes for decades, running a "Black Collar Crime" section since the 1980s in its newspaper, Freethought Today, and publishing the first nonfiction book exposing the crimes, Betrayal of Trust: Clergy Abuse of Children, by Annie Laurie Gaylor (1988).
"Who monitors the clergy, who have all too often been treated as above the law? The abuse and cover-ups in the Catholic Church will not stop until secular authorities intervene and hold the predators and the hierarchy accountable," comments Gaylor, FFRF co-president.
The Freedom From Religion Foundation is a Madison-based national nonprofit organization with more than 35,000 members and several chapters across the country, including over 1,500 members and a Kenosha-Racine area chapter in its home state. Its purposes are to protect the constitutional principle of separation between state and church, and to educate the public on matters relating to nontheism.