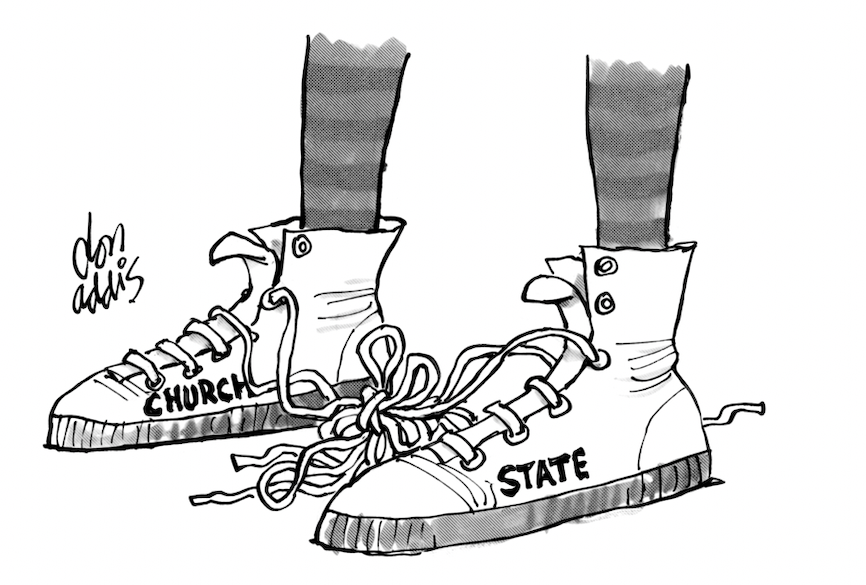 The Freedom From Religion Foundation is demanding that the Federal Emergency Management Agency rescind a proposed $1 million-plus handout for a Kentucky church/tornado shelter.
A concerned Versailles city resident and taxpayer had alerted FFRF about an official decision to spend public funds to pay for a new church building on church property. FFRF has written to city officials asking for more details. Now the national state/church watchdog has learned that FEMA has tentatively approved a grant of approximately $1.2 million to construct the new building, which will be owned by First Baptist Church, with the church agreeing to public use of the building during an emergency.
It is unconstitutional for FEMA to direct federal funds to be used to build a new church that will be used for worshiping, FFRF contends.
"The Establishment Clause of the First Amendment prohibits the government from funding religious worship," FFRF Staff Attorney Chris Line writes to FEMA Acting Director Robert J. Fenton Jr. "FEMA may not use public resources to fund a church building."
That's why FEMA must revoke this unconstitutional grant immediately, FFRF is insisting. It is also requesting that FEMA review the grant to ensure that the applicants have not misled the agency on the purpose of the grant.
"FEMA may not spend a good chunk of taxpayer money on erecting a building that will primarily be used for worship," says FFRF Co-President Dan Barker. "Nonbelievers, non-Christians — and Christians who are not Baptist — must not be forced to finance a sectarian religious structure."
The Freedom From Religion Foundation is a national nonprofit organization with more than 33,500 members and several chapters across the country. Its purposes are to protect the constitutional principle of separation between state and church, and to educate the public on matters relating to nontheism.