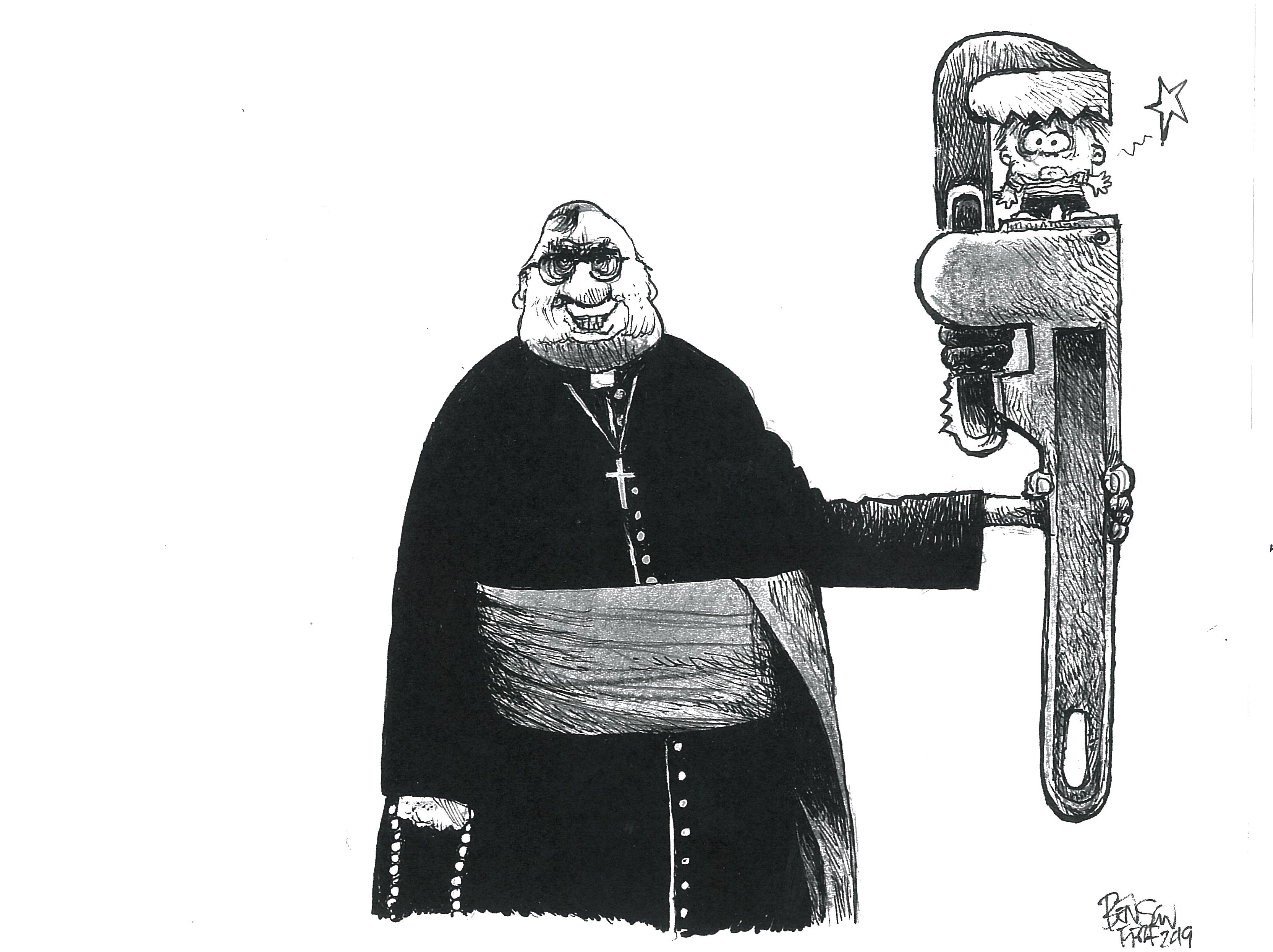 The Freedom From Religion Foundation applauds the New York Attorney General's Office announcement today that it has filed a lawsuit against the Buffalo Diocese over failure to report more than two dozen priests credibly accused of sexual assault. The lawsuit alleges that the church failed to report, supervise or monitor those predator priests.
This is only one of the eight dioceses currently under investigation for these crimes since 2018.
"It's past time for our secular government to go after these religious criminals by holding their enablers accountable," says FFRF Co-President Annie Laurie Gaylor. "Our government has let the Catholic Church 'police' itself, held the church above the law, and the results have been horrific."
FFRF applauds the prospect of justice for the countless survivors of institutional sexual abuse by the Catholic Church, and deplores its despicable record of protecting abusers and the church's reputation at the expense of the vulnerable minors preyed upon by church officials. FFRF commends the attorney general's willingness to stand up to this formidable, litigious defendant and encourages similar suits be brought against the other seven dioceses under investigation, and then in other states.
The lawsuit alleges that the Buffalo Diocese allowed one priest to continue ministering to children even after eight credible accusations of sexual assault of young girls. In other instances, the church allegedly classified abusers as retired, or on sabbatical or medical leave, rather than disclosing that they had been removed from ministry because they are habitual sexual predators.
"This once again makes clear what we've been saying for far too long," adds FFRF Co-President Dan Barker. "It's time to quit the Catholic Church. As Dorothy Parker put it, 'You can't teach an old dogma new tricks.' The Church will only learn if it is held accountable by our criminal justice system and by its members exiting en masse."
FFRF has been tracking "black collar crimes" since the late 1980s in its newspaper, Freethought Today, and published the first nonfiction book about clergy predators, Betrayal of Trust: Clergy Abuse of Children, in 1988.
The Freedom From Religion Foundation is a national nonprofit organization with more than 33,000 members across the country, including over 1,700 members in New York. Its purpose is to protect the constitutional principle of separation between state and church.