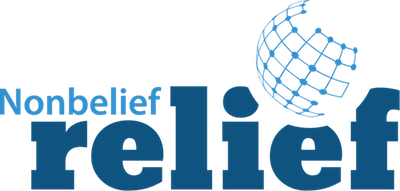 Nonbelief Relief, Inc., a charity established to do good in the name of nonbelievers, has announced its final gifts for 2018 — and for the foreseeable future. It has given $80,000 this December for six important causes.
NBR 's new grants include $20,000 to aid Yemenis ($10,000 each to International Rescue Committee and Doctors Without Borders for their work in war-torn Yemen). The United States is selling arms to Saudi Arabia, as President Trump has famously bragged, and is backing the kingdom's war in Yemen.
NBR considers theopolitics to be partly to blame for Yemen's deadly famine and humanitarian crisis, the results of a Sunni/Shiite proxy war being fought by Saudi Arabia and Iran. New York Times columnist Nicholas Kristof points out that million Yemenis are on the brink of famine, and up to 85,000 children are dead already. "It is wrenching for me as an American to travel across this country and see the toll of my country's actions. The most common war casualty in Yemen is not a soldier with a bullet but a child who is starving," Kristof writes.

Americans of conscience must do something to help the Yemenis, NBR avers. It has earmarked many previous donations to fight cholera and supply food in Yemen.
NBR's newest gifts also include help on the domestic front:
• $7,500 to the California Community Foundation for its Wildfire Relief Fund.
• $7,500 to All Hands and Hearts — Smart Response for its work, with the help of volunteers, to rebuild North Carolina after Hurricane Florence.
• $20,000 to the Wisconsin-based Women's Medical Fund to ensure equal access to abortion care regardless of income. The all-volunteer WMF is believed to be the longest continuously operating abortion fund in the nation, and serves as many as 1,000 low-income women a year. Wisconsin is one of about 35 states that bars Medicaid coverage of abortion care. This gift is made in memory of the late Anne Gaylor, FFRF's principal founder, who also started WMF.
• $5,000 to the Flint Water Fund c/o United Way of Genesee County.
Additionally, NBR gave $20,000 to enable a Bangladeshi atheist to quickly resettle in Canada. His life was imperiled by Islamist terrorists, and he fled to Nepal, where he, his wife and two children are considered illegal aliens. The funds will cover flights, penalties for overstaying in Nepal and some Canadian fees before Canada agrees to accept the family.
NBR Administrator Annie Laurie Gaylor notes in her letter to the Flint Water Fund that the fund's continuing work to help the besieged citizens of Flint, Mich., with bottled water and filtration devices is appreciated. "However, we are dismayed that donations of water on pallets is made entirely through three Christian churches, and loose cases of water also appear to be distributed almost completely through such entities," she states. NBR is encouraging the fund to enlist some secular enterprises as distribution points so individuals would "not have to enter a place of worship in order to participate in a secular and nonreligious water distribution program supported by people of any or of no faiths."
NBR is a creation of the FFRF Board, which is its sole member, but is set up as a separate entity. NBR is embroiled in a lawsuit with the IRS over the privileged treatment of churches and church-related charities. Since churches and their charities are automatically exempted from information filing rules that apply to all other charities, NBR informed the IRS it, too, would not file the annual Form 990 information return. As a result, NBR's tax exemption was revoked by the IRS earlier this year. NBR can no longer solicit, and is no longer able to accept donations, for which it would have to pay taxes.
"We firmly hope and expect to rev up Nonbelief Relief in the future, after our court challenge is over, and are committed to offering a way for atheists and agnostics to give in the name of nonbelief to improve this world — our only world," says Annie Laurie Gaylor, NBR administrator.