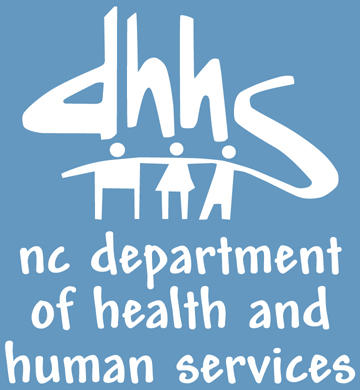 Two leading secular groups are warning the North Carolina Legislature against religious financial boondoggling.
The Freedom From Religion Foundation (FFRF) and the Center for Inquiry (CFI) were contacted by several concerned state taxpayers about a proposal to funnel a quarter of a million in tax dollars to a religious ministry, Cross Trail Outfitters. The state's currently proposed budget for 2019 seeks to give $250,000 from the state Health and Human Services Department to the Christian ministry "for purposes of promoting wellness and physical activity for youth seven to 20 years of age."
As FFRF and CFI point out in their letter to Gov. Roy Cooper, Cross Trail Outfitters' outdoor activities are unabashedly religious in nature.
Cross Trail Outfitters, which describes itself as an "independent, interdenominational ministry," aims to promote Christianity by "guiding the next generation to Christ through the outdoors." The group's first stated goal is to "build a relationship with boys ages 7–20 and lead them to Christ or a better understanding of Him. To equip youth to passionately pursue a lifetime of service to Jesus Christ and fellowship with Him through the outdoors."
The ministry's website features a photo of two adults performing a baptism on a child and a video showing an adult Cross Trail Outfitters leader instructing children to remove their hats to pray before leaving on their hunting trip. In the video, a 14-year-old boy explains that he enjoys the group because it has helped him "become a better Christian." Cross Trail Outfitters' summer program promises that attendees will "learn Bible truths." Testimonials from parents of the group corroborate that the group's activities in the state are heavily religious.
FFRF and CFI underline that North Carolina's proposed grant to Cross Trail Outfitters to directly fund its religious mission violates the Establishment Clause of the First Amendment of the U.S. Constitution, which prohibits the government from financially supporting religious activities.
"CTO openly uses hunting and fishing trips in order to proselytize children in the hopes of converting them to their version of Christianity," write FFRF and CFI. "There is no indication that CTO abandons its stated goals and mission by offering any secular activities."
The secular groups are requesting assurance that the North Carolina Department of Health and Human Services will refuse to disburse any funds to Cross Trail Outfitters.
The Freedom From Religion Foundation and the Center for Inquiry are national nonprofit organizations that strive to uphold the constitutional separation between church and state.