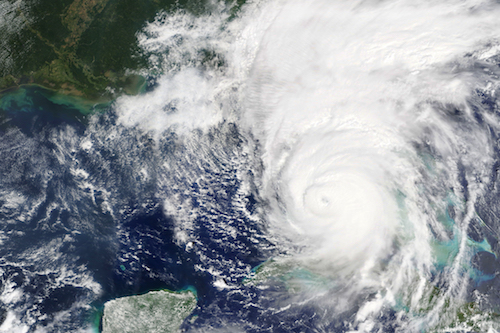 Nonbelief Relief, a humanitarian agency created by the board of the Freedom From Religion Foundation, is wiring $10,000 today in the name of nonbelievers to a Puerto Rican disaster relief group.
The nonprofit ConPRmetidos partners with the Foundation for Puerto Rico, a 501(c)(3) organization.
Hurricane Maria has taken the U.S. island's entire power grid offline, slowing down the disbursement of the grant, announced last week. Only today has Nonbelief Relief been able to make direct connection with the development agency.
Calling the crisis in Puerto Rico a humanitarian emergency, Nonbelief Relief will continue raising money to aid the U.S. territory.
Adding to the major gifts it announced last week totaling $98,000, Nonbelief Relief additionally this week has bestowed a $10,000 gift to a well-organized relief group formed by former military members. Founded in 2010, Team Rubicon sends out 48,000 volunteer military veterans as first responders who go out like a "rapid response team" in cases of natural disasters. So far, the vets have alleviated suffering in more than 200 disasters across the United States and the world. A quarter of the military and veterans today are nonbelievers.
Please help renew Nonbelief Relief's coffers!
As additional funds come in, Nonbelief Relief, working with advisers from Puerto Rico, will be selecting at least one more charity to help our sister citizens in Puerto Rico in dire need.
You may earmark your donation, deductible for income tax purposes, via FFRF (please choose Nonbelief Relief in the dropdown or earmark a check to FFRF for "Nonbelief Relief). Only donations to FFRF so earmarked go to that fund.
Nonbelief Relief is also challenging the Internal Revenue Service's discriminatory policies, which exempt churches and their charities from accounting to the public for what they do with tax-deductible donations.
NonBelief Relief, Inc., was started in part to enable atheists, agnostics, freethinkers and nonbelievers to give under the banner of freethought to improve this world, our only world. Nonbelief Relief seeks to remediate conditions of human suffering and injustice on a global scale, whether the result of natural disasters, human actions or adherence to religious dogma.
Photo by Iavizzara via Shutterstock