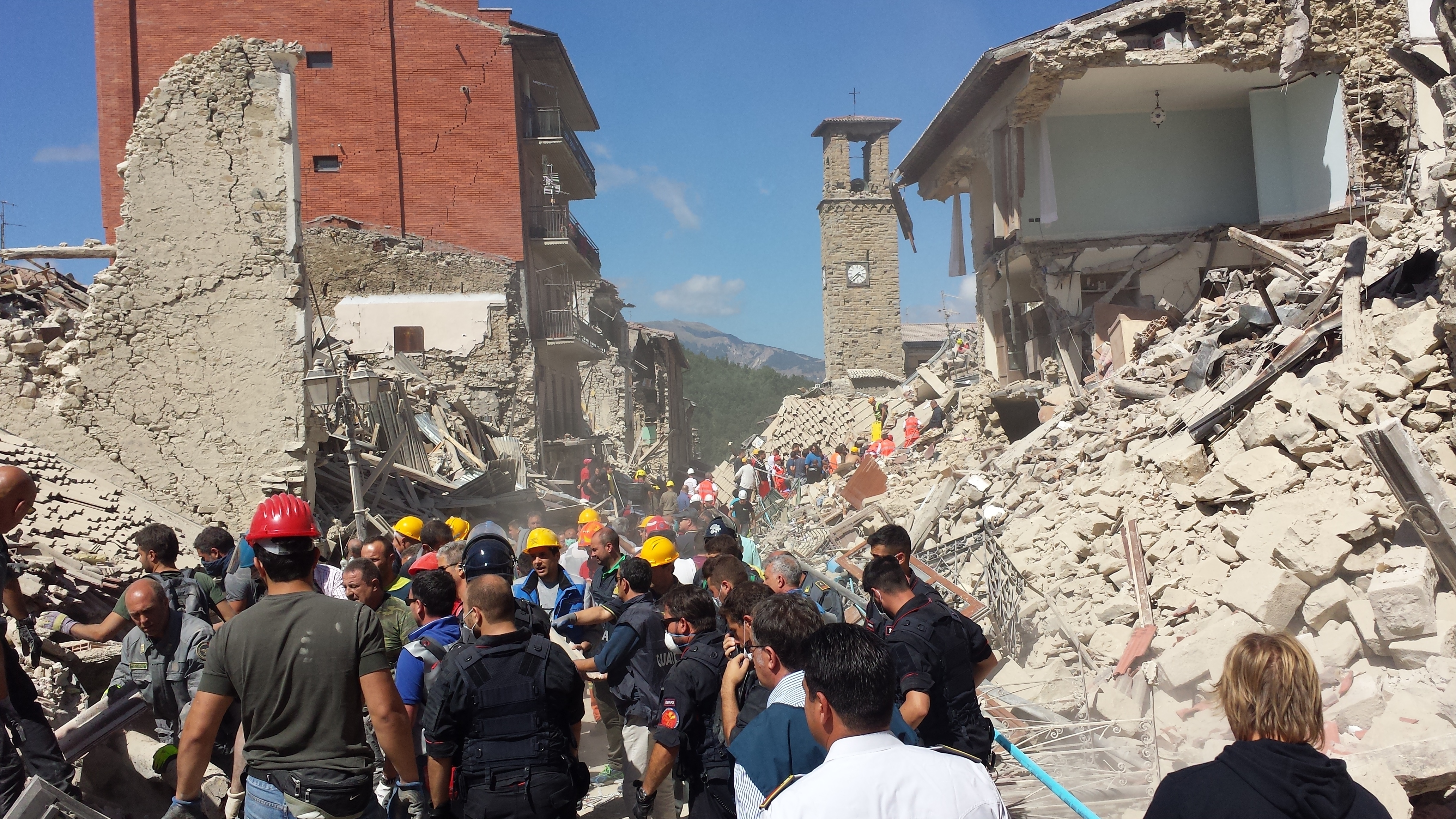 Nonbelief Relief, a nonreligious humanitarian agency connected with the Freedom From Religion Foundation, announced today the disbursement of almost $100,000, including relief for victims of Hurricanes Irma and Maria and of the Mexican earthquake.
To aid people affected by Hurricanes Irma and Maria, Nonbelief Relief has designated:
$10,000 for ConPRmetidos, a Puerto Rican secular charity. (This donation will be wired or sent as soon as power resumes.)
$10,000 for UNICEF, which is on the ground across the Caribbean and Florida to support children affected by the devastating hurricanes.
$10,000 divided into four local or statewide Florida charities: Women's Fund of Miami-Dade; Second Harvest Food Bank of Central Florida; Neighborhood Health Clinic (Naples, Fla.) and Boca Helping Hands. All work in the most heavily affected areas of Florida and are highly rated by Charity Navigator.
$5,000 designated for hurricane relief to Remote Area Medical Corps, which is receiving an additional $5,000 unrestricted designation for its work providing medical clinics in the United States to the underserved, largely peopled by volunteers.
Nonbelief Relief previously donated $10,000 to the Greater Houston Community Foundation in the name of atheists and agnostics, following tropical storm Harvey.
To aid recovery and victims after the earthquake this week in Mexico in the name of nonbelief, Nonbelief Relief is giving $5,000 to Direct Relief, Inc.
In other grants this week, Nonbelief Relief gave:
$10,000 to Population Services International, endorsed by ethicist and well-known atheist Peter Singer's group, The Life You Can Save. That gift is a response to President Trump's expanded global gag order. Population Services' main purpose is to provide contraceptive choices internationally.
$30,000 to World Food Program USA, for top spots currently requiring famine relief, which include Nigeria, Sudan and Yemen, and whose lives and food supply is cut off or imperiled by Boko Haram and other religious militants.
$3,000 to Atheists Fight Hunger, an adjunct of PAStAHCon, the upcoming annual October conference of PA State Atheist/Humanist Conference.
$10,000 is being held in reserve to re-up a project with Foundation Beyond Belief for a campaign to help women accused of witchcraft in Africa.
Nonbelief Relief was created by FFRF's executive board as a separate 501(c)(3) nonprofit to remediate conditions of human suffering and injustice, and to provide a charity under the banner of freethought.
Nonbelief Relief has no ulterior motive of "conversion" to freethought. But in giving aid in cases of natural disaster and mass suffering, it does have a legal purpose: to challenge the Internal Revenue Service's discriminatory favoritism of churches and church charities, which are exempted from accountability. All other 501(c)(3) groups, including FFRF and Nonbelief Relief, must file an annual, detailed tax return in order to sustain tax-exempt status. Nonbelief Relief has notified the IRS it will not file any forms churches or church charities are exempted from.
To ensure your donation to Nonbelief Relief remains deductible for income tax purposes, you may donate to Nonbelief Relief via FFRF. Only donations so designated will be used for Nonbelief Relief.
Nonbelief Relief has no administrative or other overhead. All donations go directly for charity.
Photo by Antonio Nardellis via Shutterstock