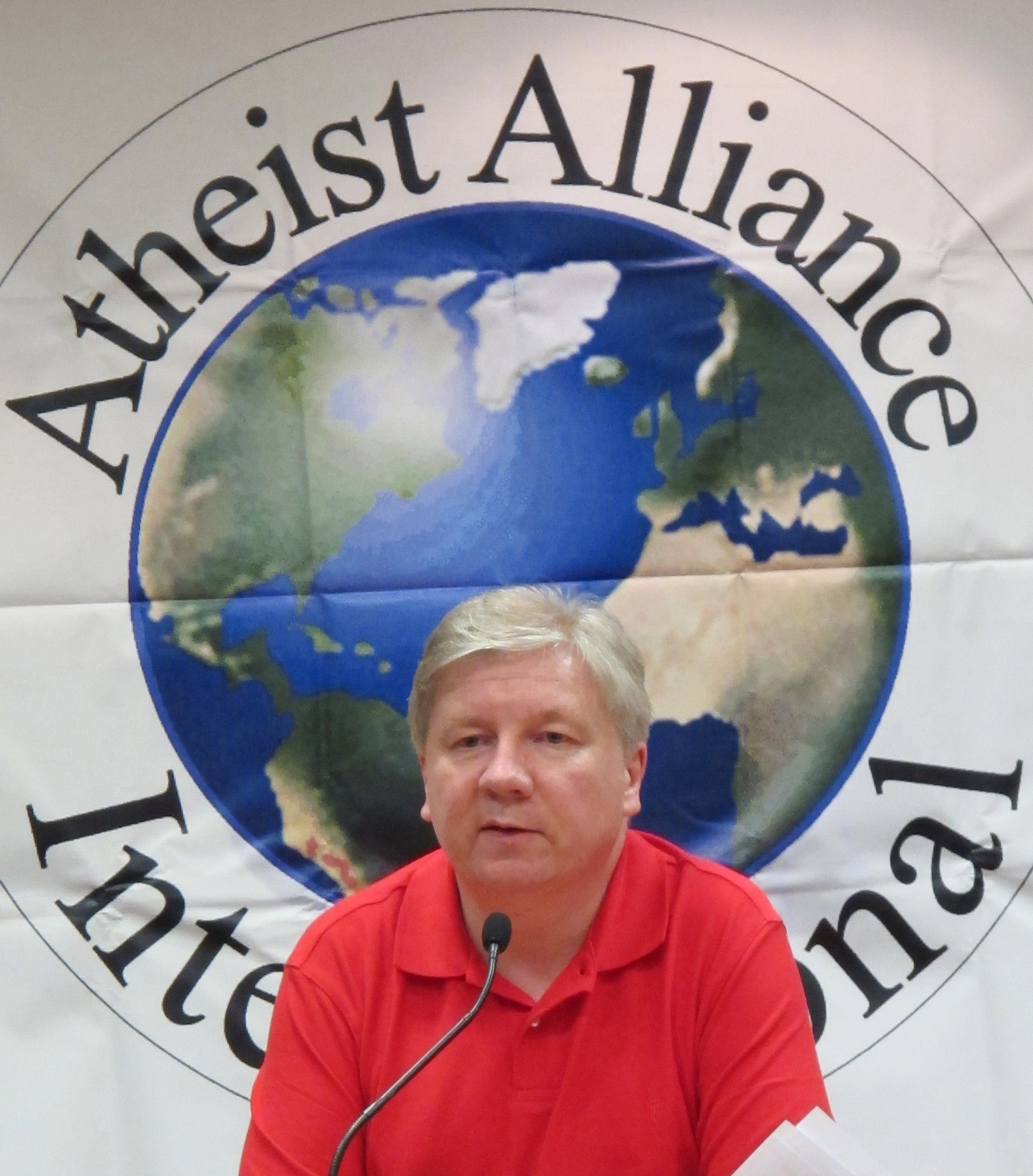 Atheist Ireland has donated $100 to the Hunger Task Force via the Freedom From Religion Foundation in response to FFRF's recent victory ending Irish Fest's discriminatory Catholic Mass discount in Milwaukee, Wis.

Michael Nugent (photo), chairperson of Atheist Ireland wrote to Irish Fest officials:
Thank you for ending the discrimination in admission charges against non-Catholics attending your Irish Fest this Sunday, and for reflecting the reality that Irish identity today transcends our various religious or nonreligious beliefs.

You may have seen the results of the Global Index of Religion and Atheism published last week by Gallup International. The Irish figures showed 47% of Irish adults identifying as religious, 43% as nonreligious and 10% as convinced atheists.

Your promotion of this more inclusive sense of Irish identity is positive and welcome.

As a small token of our gratitude, we are sending $100 to the Freedom from Religion Foundation to buy some food items to donate to your collection. Perhaps you might allow free admission to some people who otherwise could not afford the entrance fee.

Please pass on our thanks to your organizing committee and to people participating in your festival.
"We were so pleased that Atheist Ireland took a vested interest in this local complaint. It is important that we have the support of Irish citizens, and that secularism is on the rise in Ireland. We hope that Irish Fest continues to respect the diversity of the ever-changing religious climate," said FFRF Co-President Dan Barker.

Irish Fest organizers in Milwaukee announced on Aug. 16 that they were dropping a promotion that violated civil rights laws by rewarding Mass attendance. Irish Fest said they would offer everyone who drops off a food donation by 11 a.m. free admittance.

FFRF Staff Attorney Patrick Elliott sent several letters of complaint to the organization over the past two years over the violation of the Civil Rights Act.

For more information about Atheist Ireland visit: http://www.atheist.ie/.