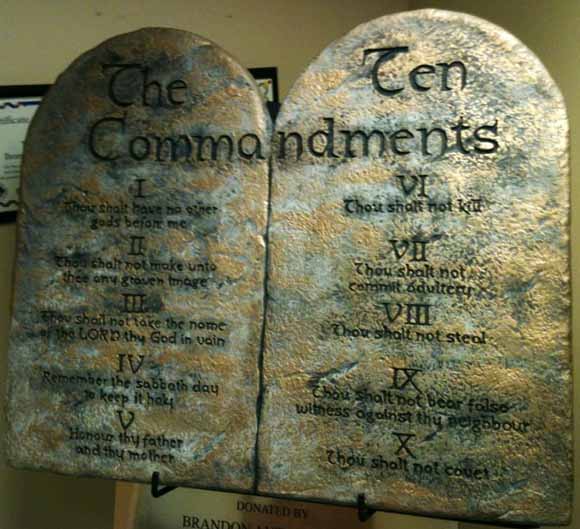 The Freedom From Religion Foundation has encouraged the the Brandon Police Department in Brandon, Miss., to take down large Ten Commandments display.
The monument was situated inside of the police department in a public area, for all to see. A local resident was taken aback by this large, overtly religious structure and contacted FFRF. FFRF Staff Attorney Patrick Elliott told Brandon Mayor Tim Coulter in a Sept. 24 letter: "Given the appearance and context of the police department display, any reasonable observer would view it as an endorsement of religion by the city of Brandon. This display is unmistakably stamped with the city government's approval, as it is prominently placed directly inside of the city's most important government offices."
Elliott cited a supreme court ruling that called the Ten Commandments an "unmistakably religious statement dealing with religious obligations and with morality subject to religious sanction."
Local residents informed Elliott that the display was removed sometime in October.