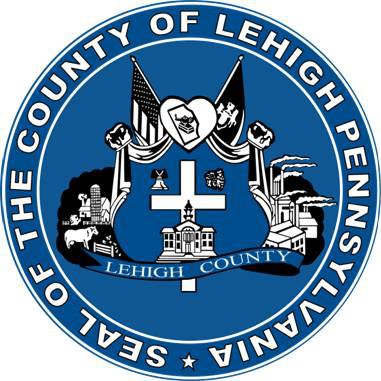 The Freedom From Religion Foundation and several of its local members filed suit on August 16, 2016, against Lehigh County, Penn., to remove a Latin cross from the official county seal and flag. The case was brought in the U.S. District Court for the Eastern District of Pennsylvania.
FFRF is a plaintiff, as are members residing in the county who have encountered the religious symbol on governmental property and documents, such as on letterhead, numerous official county forms and reports, the county's website, a display in the Board of Commissioners meeting room and even on flags prominently displayed at the entrance of county buildings. Joining FFRF in the suit are four county residents, Stephen Meholic, David Simpson, John Berry and Candace Winkler.
By adopting and displaying a seal and flag with a Latin cross, the county is violating the First and 14th Amendments to the U.S. Constitution. The purpose is religious, not secular, and "has the primary effect of both advancing religion and expressing defendant's preference for Christianity above all other religions and nonreligion," the plaintiffs contend.
FFRF and its co-plaintiffs are seeking a declaration that the religious symbols on the county seal and flag are unconstitutional, a permanent injunction against displaying them, nominal damages, costs and attorney fees. The litigation is being handled by Marcus B. Schneider of Pittsburgh, with assistance from FFRF Staff Attorneys Patrick Elliott and Liz Cavell. The case, 5:16-cv-04504, is before U.S. District Judge Edward Smith. On September 28, 2017, Judge Smith ruled that the Lehigh County seal and flag violate the Establishment Clause of the First Amendment.
Lehigh County appealed FFRF's victory to the Third Circuit Court of Appeals, which heard oral argument on September 7, 2018.