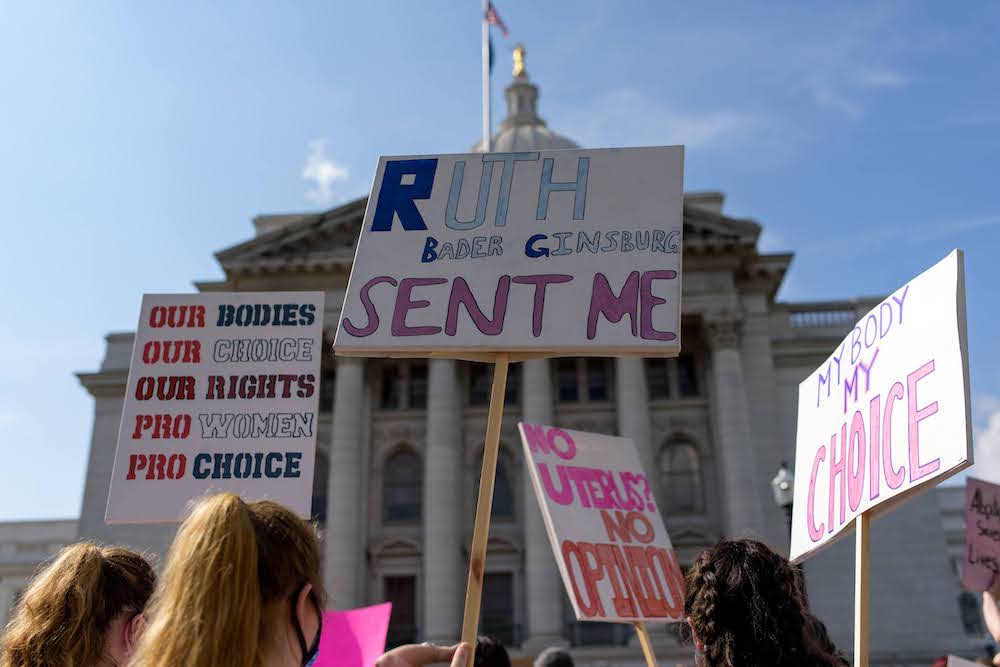 Guide: Fight for abortion rights with FFRF
Women across the country desperately need your help in defending abortion rights from religious attacks. These are troubling times, and the onslaught of abortion bans feels disheartening and scary, especially for women of color, immigrants, rural women and members of the LGBTQ community. The Freedom From Religion Foundation is committed to defending secular values and the separation of state and church. This includes abortion. Please read how FFRF has been fighting for these precious rights and how you can defend abortion rights in your community.
Women's rights demand our secular voices and we are grateful to have you in this important fight.
Written by FFRF's Anne Nicol Gaylor Reproductive Rights Intern Barbara Alvarez. Photo by Chris Line.