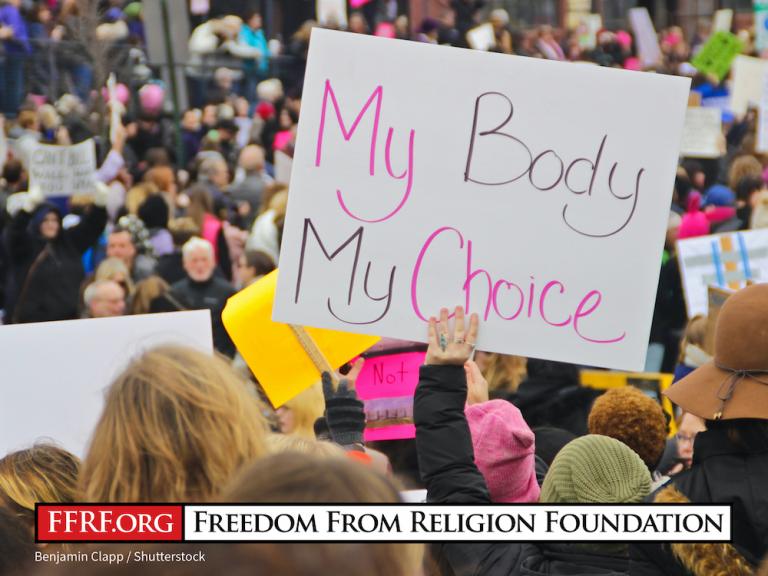 The New York Legislature is considering a host of positive bills to expand reproductive justice in your state. These bills are each a step toward humane public policy that champions reason and science over religion and dogma.
The following bills are all going to be considered at a hearing tomorrow, so please contact state lawmakers today and urge them to support these measures:
S 399 provides additional rights to pregnant inmates. Pregnant woman will be allowed one support person in the delivery room, will be apprised of nursery programs and will be informed about pregnancy counseling and abortion services.
S 401 will establish a women's health education program in state and local correctional facilities. This will include informed care for women who have been victims of domestic and sexual violence and will expand medical options and services for incarcerated women.
S 5633 enacts the "Public University Emergency Contraception Education Act." If passed, every college and university in the state will receive informational materials and posters to be shared with students about the safety and efficacy of emergency contraception.
A critical component of undoing the Religious Right's grip on public policy, including its prominent opposition to reproductive rights, is implementing positive measures like these that expand the rights of all people to make informed decisions about their own medical care. As secular Americans, we must champion legislation that is guided by reason, science and morality. Please take a few moments to urge your lawmakers to do the same.
The N.Y. Senate Committee on Women's Issues has a hearing on these bills tomorrow, Wednesday, May 5, at 9:30 a.m. local time. Please use our simple, automated system to contact all members of the committee and urge them to vote yes on S 399, S 401 and S 5633. Feel free to use or adapt the talking points provided.