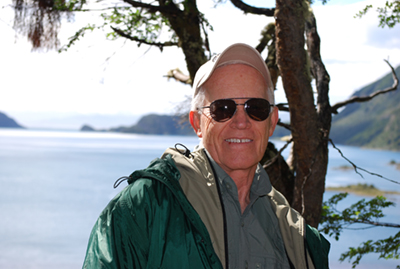 "Survivor" Jim Lynch knows about reality shows and doesn't included heaven or hell in that category.
Name: Raymond "Jim" Lynch.
Where I live: Northglenn, Colo., a northern suburb of Denver, where we've lived in the same home since 1966.
Where and when I was born: Jan. 7, 1942, the youngest of eight siblings, in Scottsbluff, Neb., a city of about 15,000 in the county bordering Wyoming.
Family: Carol, my wife of 48 years; my son, Jeff, 47; and daughter, Cindy, 46.
Education: I have an associate of arts degree in fire science technology from Red Rocks Community College at Denver, "informal" education from Uncle Sam's Misguided Children, as well as classes from the Armed Forces Academy while I was a Marine. I've attended the National Fire Academy in Emmitsburg, Md., many times during my 30-year firefighting career.
Occupation: Fire captain with a specialty in hazardous materials response. I retired in 2002.
Military service: U.S. Marines from 1960-64, serving in the blockade around Guantanamo, Cuba; in North Africa and the Mediterranean but mostly in the 2nd Marine Division.
How I got where I am today: My dad was killed when I had just turned 12, so I kind of did a lot of things on my own, mostly by trial and error. That was about the time my mom really got into the church, but the church wasn't into her so much. They gave everyone donation envelopes so they knew who was giving what. The few coins that she gave every week didn't even merit so much as an acknowledgment from the pompous priest standing outside after Mass, gladhanding all the rich business owners.
She insisted that I attend catechism every week with the nuns. That's where I got really good at saying "Oh bullshit" under my breath every time they would spout some of that garbage out of the little brown book. I soon discovered that the Saturday track meets were much more fun. I never went back, and nobody missed me. I did dream though about lacing the communion wafers with Mary Jane. (Yup, it grew around western Nebraska in those days, too).
It would take a whole book to tell about my life after the Marines in the fire service, which I'm thinking about writing. I tried out in 2005 for the reality show "Survivor" and was chosen for the Guatemala season. The first challenge was a 15-mile, 24-hour race through the jungle. That was one of the toughest things I've ever done. The temperatures were about 125 degrees with 95% humidity. I pulled a bicep muscle and got voted off, but it was a once-in-a-lifetime experience.
People always ask how much money I made doing it, and I tell them I earned enough to buy my wife an SUV (slightly used vacuum). I also fly sport helicopters and am in the process of rebuilding one which I crashed a couple of years ago.
Where I'm headed: Up Mount Kilimanjaro the first of next year to celebrate making it 70 years on this rock. (I'm hoping to start a rumor that the Ark is actually on Kilimanjaro, so maybe I can lead some of the gullible, er, I mean faithful, up there to help pay for my trip.)
Around home I'm always on the lookout for Mormon young people who walk around the neighborhoods trying to engage folks in conversation about that silly religion. I always oblige. It's great to be able to cast some doubt in those young minds. I'm an atheist warrior when it comes to this stuff because it's so important to reach the young.
Sometimes I ask them if they realize that the first mention of an automobile was in the bible? They say no way! Sure, I say, the bible says "The disciples were all in one accord." "Or how about your belief that the universe was created by god in six days?" I ask. "Which day was it that he created fossils?" Silence, big silence — just one thing to get them thinking that maybe this is not true. Now we can talk!
I also like catching Jehovah Witnesses putting the Watchtower on my door. I say, "Hey, I thought you guys were in the Jehovah Witness Protection Program. What are you doing out walking around?" They think they really have a live one, little do they know!
A person I admire and why: Craig Venter, for his role in sequencing the human genome and work with synthetic cells and stem cells. (On "60 Minutes" in 2010, answering Steve Kroft's queston if he believed in God, Venter said, "No. The universe is far more wonderful.") The Venters of our time are out there striving to find new ways to heal our illnesses, feed our overpopulated planet and battle the "You're playing god" crowd.
I also admire all of the people from the past and the present who have the strength to stand up against enormous odds and fight for what they know is right.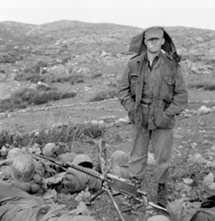 A quotation I like: I'll take two, please. "This is my simple religion. There is no need for temples, no need for complicated philosophy. Our own brain, our own heart is our temple; the philosophy is kindness." (the Dalai Lama, via The Atheist's Bible)
The other is a response to those I mentioned earlier who accuse us of "playing god": "If we don't play god, who will?" (James Dewey Watson, co-discoverer of the structure of DNA) I've used it with great effect on my very Catholic sister.
These are a few of my favorite things: World travel, flying, chocolate and a good brandy after shoveling snow.
These are not: Holy men or women of any type. Any person who has been in and around religion for any length of time and reads the scriptures knows full well that this is all BS, but this is their life now. It feeds them and gives them secure retirements. In many cases, it gives them an opulent lifestyle along with the adoration of the flock. Look at the "Black Collar Crime Blotter" in this paper, then think how many get away compared to the few who get caught.
My doubts about religion started: As I said earlier, it was when I was around 12 or 13. At first it was just that I was frightened of the whole business of the church — the vestments, the incense. It's even worse for a kid who can't say they want no part of such craziness.
As the years went by, and I saw all the hate that came from religion, I knew it wasn't for me. Oh, I almost forgot, the choir really sucked, too.