Photography by Brent Nicastro
Tribute for 28 Years of Foundation Activism
A tribute to Anne Nicol Gaylor, the major founder of the Freedom From Religion Foundation and its president for 28 years, was held at the opening of the 27th annual national convention of the Freedom From Religion Foundation on Oct. 29, 2004, in Madison, Wis. Anne's many accomplishments for the Foundation were detailed, accompanied by photographs and reproductions of a plethora of news headlines featuring her activism over the years.
Tribute speeches and poems are running in this and future issues.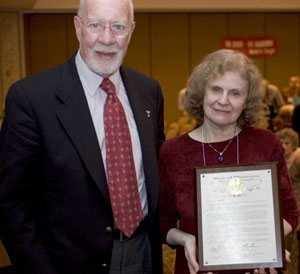 Among the speakers who toasted her was Wisconsin State Sen. Fred Risser, Speaker of the Senate, who presented a plaque with a citation from the Wisconsin Senate. Anne also received a citation and plaque from the State Assembly, compliments of Wis. Rep. Terese Berceau.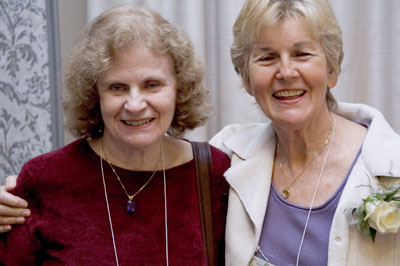 Anne with her friend of 65 years: Foundation member Isabel Regan, who traveled from California to speak at the tribute.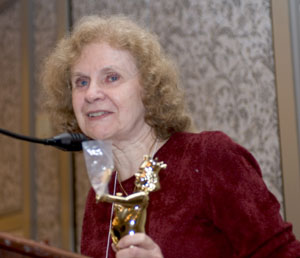 Anne was surprised with her very own Emperor Has No Clothes Award, in honor of more than three decades as a public figure who has told it like it is about religion.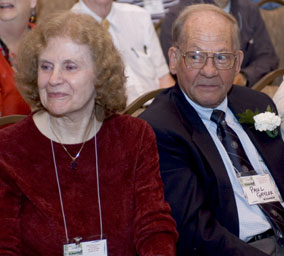 Anne with her husband, Paul, who was also recognized for his 28 years of very major volunteerism with the Foundation.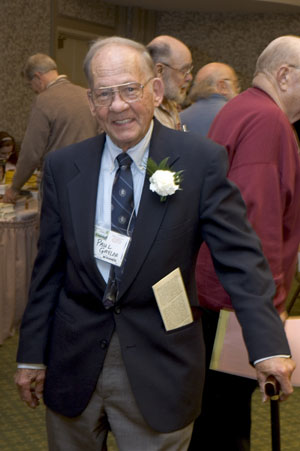 Paul Gaylor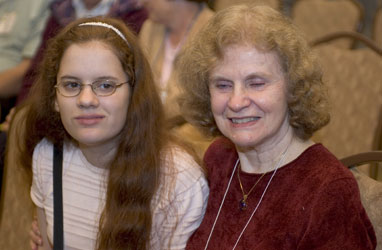 Sabrina Gaylor, 15, daughter of Dan Barker and Annie Laurie Gaylor, with her grandmother Anne Nicol Gaylor.