"Sweat the Small Stuff: Why we must challenge every breach of Jefferson's wall, no matter how small"
Wednesday, February 19, 7:30 PM on Cartwright Room 201 in the Drake Law School building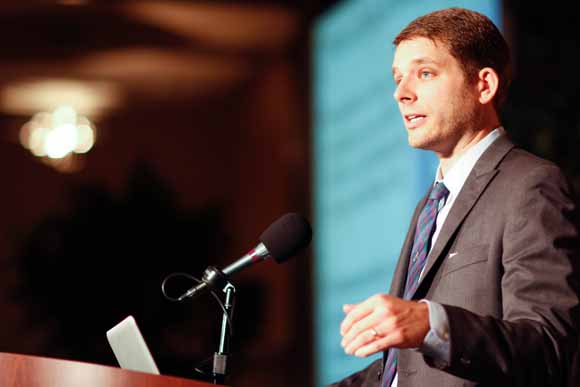 Does it really matter if the President says "so help me god," in his oath of office? Is "in God we trust" worth fighting? Is challenging a nativity scene on public property important. Andrew Seidel argues, absolutely. The separation of state and church guaranteed by our First Amendment is one of the most important freedoms we have. We must defend the "wall of separation" against all incursions, even those that seem unimportant. Seidel will leave plenty of time for your most challenging questions.

The talk is free.