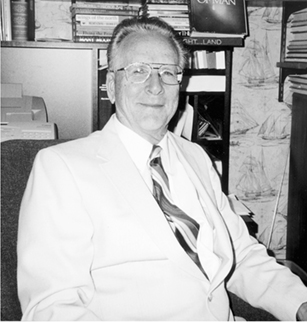 Name: George Erickson.
Where I live: Northern Minnesota near Eveleth.
Where and when I was born: Virginia, Minn., 1932.
Family: Sally, my great wife for 54 years, and my two wonderful sons, Chris and Lars.
Education: B.S. and D.D.S. (doctor of dental surgery), University of Minnesota.
Occupation: Retired dentist, bush pilot, pro-science author and lecturer on a variety of subjects.
How I got where I am today: Having principled and nonreligious parents, marrying a great gal, study, luck, living wisely, being inquisitive and relying on the Golden Rule, which is a deeply humanist principle. I'm a big reader, a networker and critical thinker (and former Presbyterian Church elder).
Where I'm headed: The same place Tom Paine went, with his morality as a guide: My mind is my church; to do good is my religion.
Person in history I admire: All those who challenge dogma and have had the courage to dissent: Galileo, Bruno, Copernicus, Madalyn Murray O'Hair, Daniel Ellsberg, Howard Zinn, Mother Jones and every whistle-blower.
A quotation I like: "Religion is all bunk!" (Thomas Edison).
These are a few of my favorite things: Family, seaplane flying, classical music, reading, teaching and playing tennis and teaching memoir writing.
These are not: Glenn Beck, Michele Bachmann, Pat Robertson, the pope and rich people who never have enough and don't give a damn about anybody but their rich friends, as long as they stay rich.
How long I've been a freethinker: 40 years.
Why I'm a freethinker: There is great pleasure in being free of the artificialities of religion, in knowing that the sky god is a fiction designed to control (and profit from) the gullible who think they need religion to be good. I don't.
Best way I promote freethought: By being a friend and an open and considerate person and by writing with a scientific, freethought perspective (see tundracub.com). Profits from purchases of my books by FFRF members are donated to FFRF. All other profits help pay the tuition of qualified but needy college students (who otherwise could not afford to attend). I'm newsletter editor for the Lake Superior Freethinkers and have been an officer for the American Humanist Association and Minnesota Humanists.