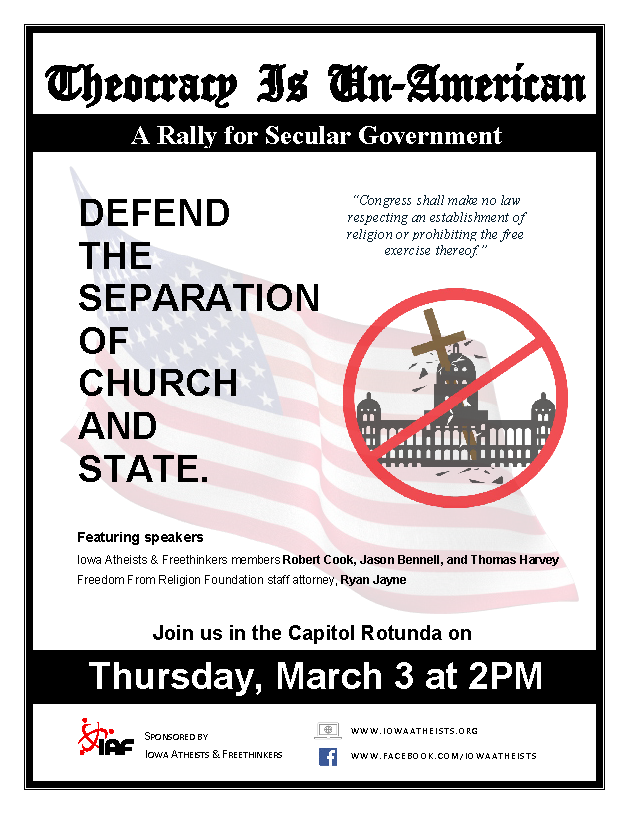 Secular government is under attack in the Iowa legislature. Christian nationalists control both the Iowa Senate and House and Governor Reynolds. They are busy filing bills threatening religious freedom, voting rights, LGBTQ lives, reproductive healthcare, teachers, public education, and science. Help us defend Jefferson's wall of separation between religion and government.
Please join us on March 3rd from 2:00-4:00 PM at the rotunda of the Capitol Building in Des Moines. Help us preserve our great experiment in secular government.
Our speakers include: Robert Cook, Activism Chair, Iowa Atheists and Freethinkers. Jason Bennell, Secretary and Press Officer with IAF. Thomas Harvey, long-time member of IAF. Ryan Jayne, Constitutional Lawyer with the Freedom From Religion Foundation.
Visit the Iowa Atheists and Freethinkers website here.