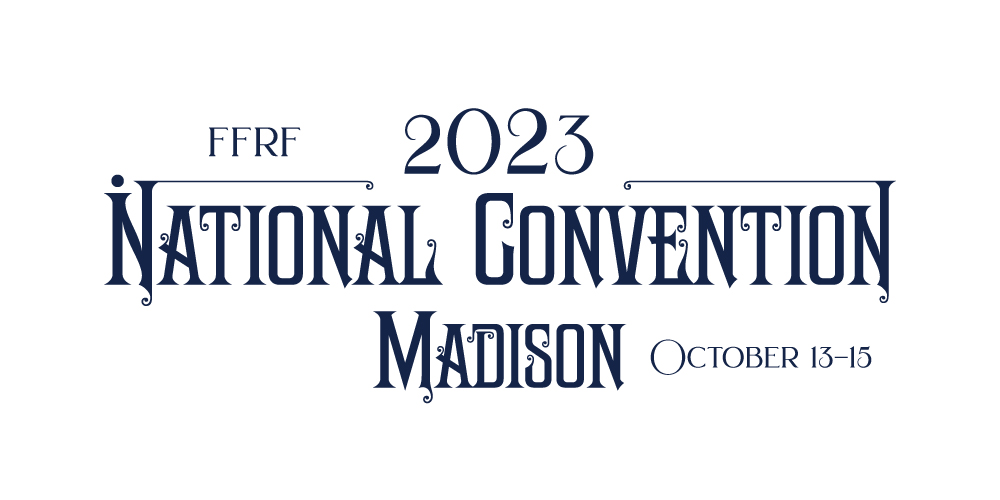 Monona Terrace Community and Convention Center
One John Nolen Drive
Madison, WI 53703
---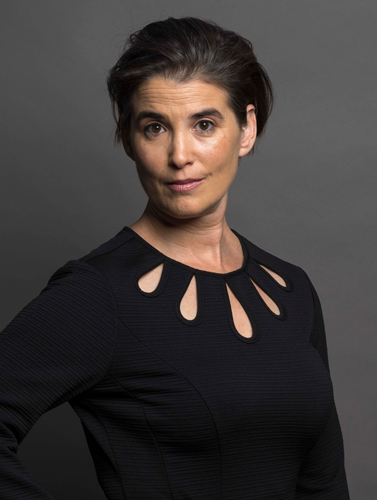 Kate Cohen
Kate Cohen, who will receive FFRF's "Freethought Heroine" Award, is a columnist for the Washington Post, where she has written about America's reflexive deference to religion and its effect on education, health care, and human rights. She is the author of "We of Little Faith: An Atheist Comes Clean (And Why You Should Too)," forthcoming from Godine Press. Kate's essays have appeared on Northeast Public Radio and in Slate, Salon, BuzzFeed, Bustle, Vox and Fine Cooking, and her columns have led to interviews on NBC Nightly News, Freethought Radio, and the BBC World Service. She is the author of two previous books, "The Neppi-Modona Diaries" and "A Walk Down the Aisle: Notes on a Modern Wedding." She lives on a farm in Albany, N.Y.
Godless Gospel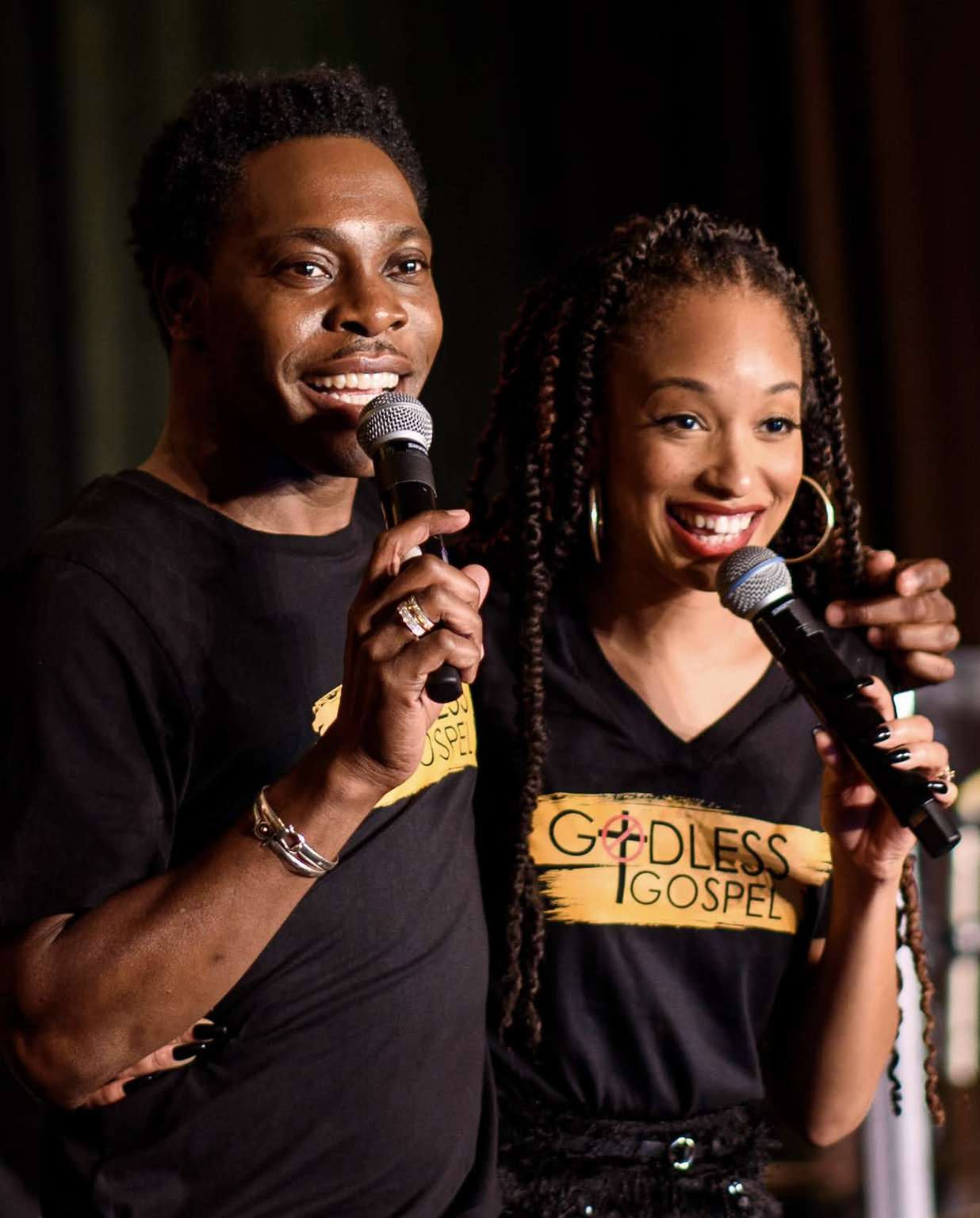 An encore of the acclaimed debut of Godless Gospel will take place on Friday night, Oct. 13. FFRF Co-President and musician Dan Barker is executive producer and Andre Forbes, a former gospel producer, is artistic producer. Songs are by Andre and Dan. The first rehearsal and demo tape was recorded in February 2022. Vocalists include:
Tahira Clayton, jazz vocalist
Rogiérs Fibby, President of Black Nonbelievers of DC
Candace Gorham, author of The Ebony Exodus Project
Cynthia McDonald, an activist with Freedmen of Chicago
DeAngela Morant, of Florida
Andre Forbes, Artistic Director
Charles Wilson, Drummer
Amos Perry, Bass
Aaron Hill, Organ/Keyboard
Steven Phelps, Singer
Emily Olson
Emily Olson, a member of the city council in Owosso, Mich., a town of 15,000 residents, will receive FFRF's "Nothing Fails Like Prayer" Award. She is small business owner and new member of the city council. Her refusal to stand during the Pledge of Allegiance and her brave motion to discontinue prayers to open city council meetings failed by a vote of 5-2, and resulted in a serious death threat.
Lizz Winstead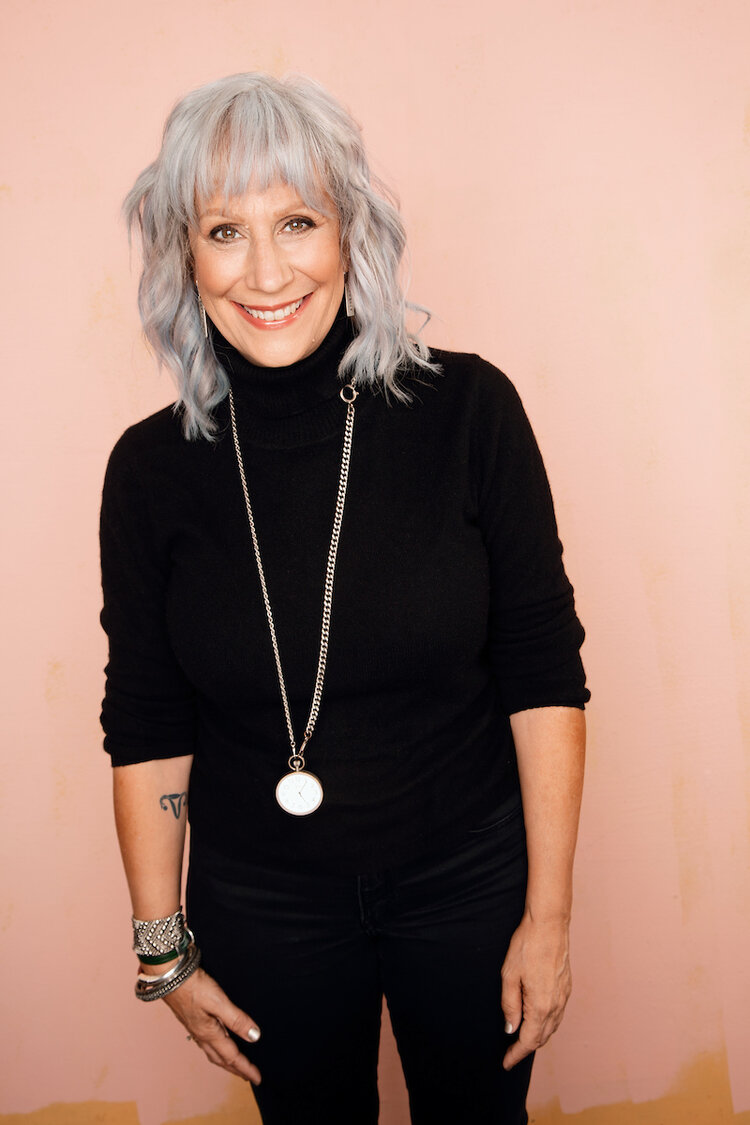 Political satirist Lizz Winstead, who will receive FFRF's "Emperor Has No Clothes Award," was co-creator and head writer of Comedy Central's "The Daily Show," forever changing the way Americans get their news. She also co-founded Air America Radio in 2004, co-hosting "Unfiltered" every morning with Rachel Maddow and Hip Hop legend Chuck D. Her book of essays, "Lizz Free or Die," was published by Riverhead books (2012). She writes satiric commentary for a number of newspapers, does regular commentary on MSNBC and makes appearances on HBO, CNN and Comedy Central Presents. A prominent abortion rights activist, Lizz is one of the founders of Abortion Access Front, a team of comedians, writers and producers who use humor to destigmatize abortion and expose the extremist forces working to destroy reproductive rights access in all 50 states.
---
Legislators panel
A panel of secular, nonreligious state legislators will include: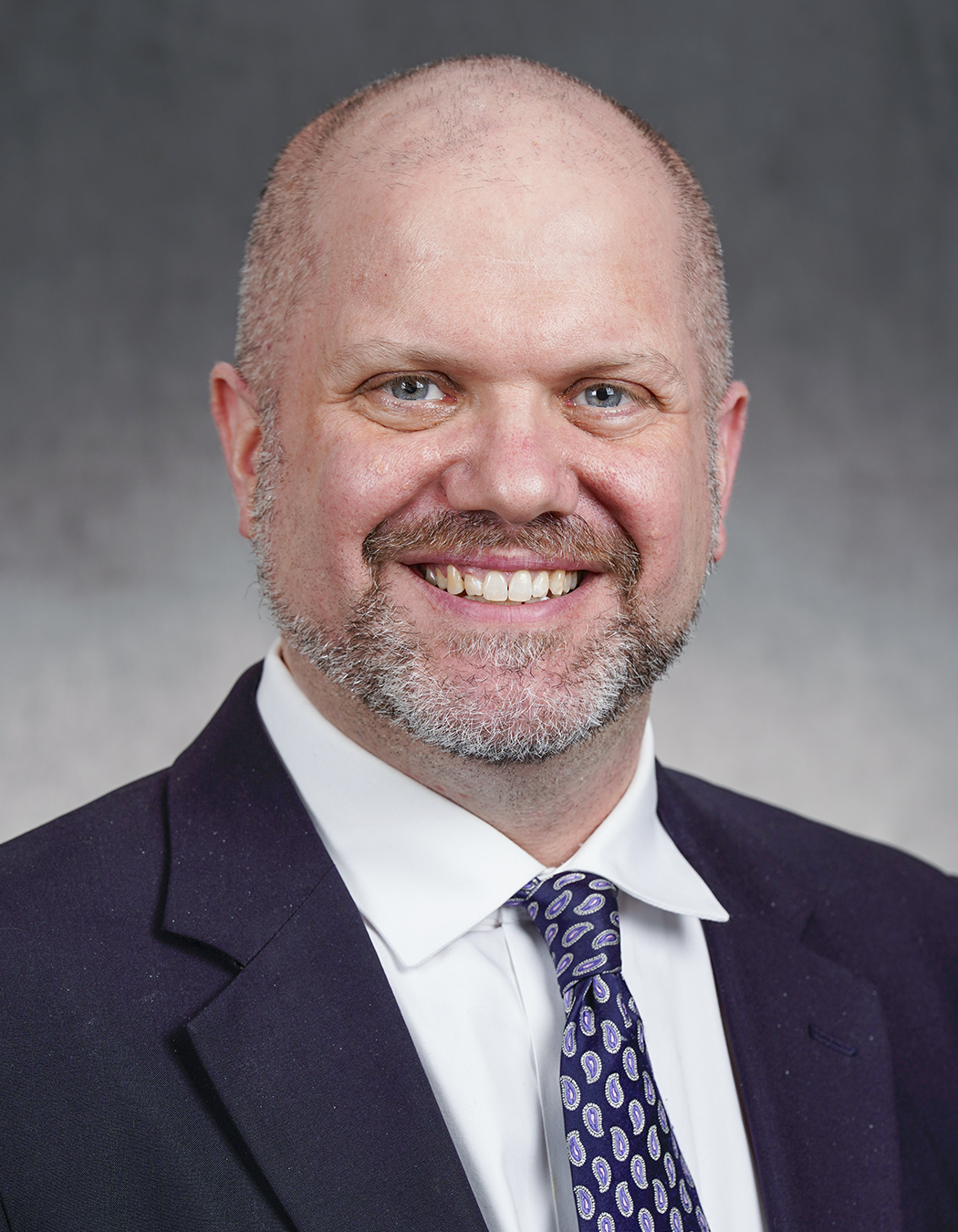 Mike Freiberg
Mike Freiberg has served as a Minnesota state Representative since 2013, after serving on the Golden Valley City Council for nine years. As a legislator, Mike has focused on issues related to health care, local government, the environment, and election policy. During the 2023-2024 biennium, Mike ischairing the Elections Finance and Policy Committee. He was a founding member of the Secular Government Caucus. In his day job, Mike works as an attorney for a nonprofit organization committed to improving public health. He has also worked as an Adjunct Law Professor, teaching courses in Legislation and Public Health Law. Mike is married and has two children.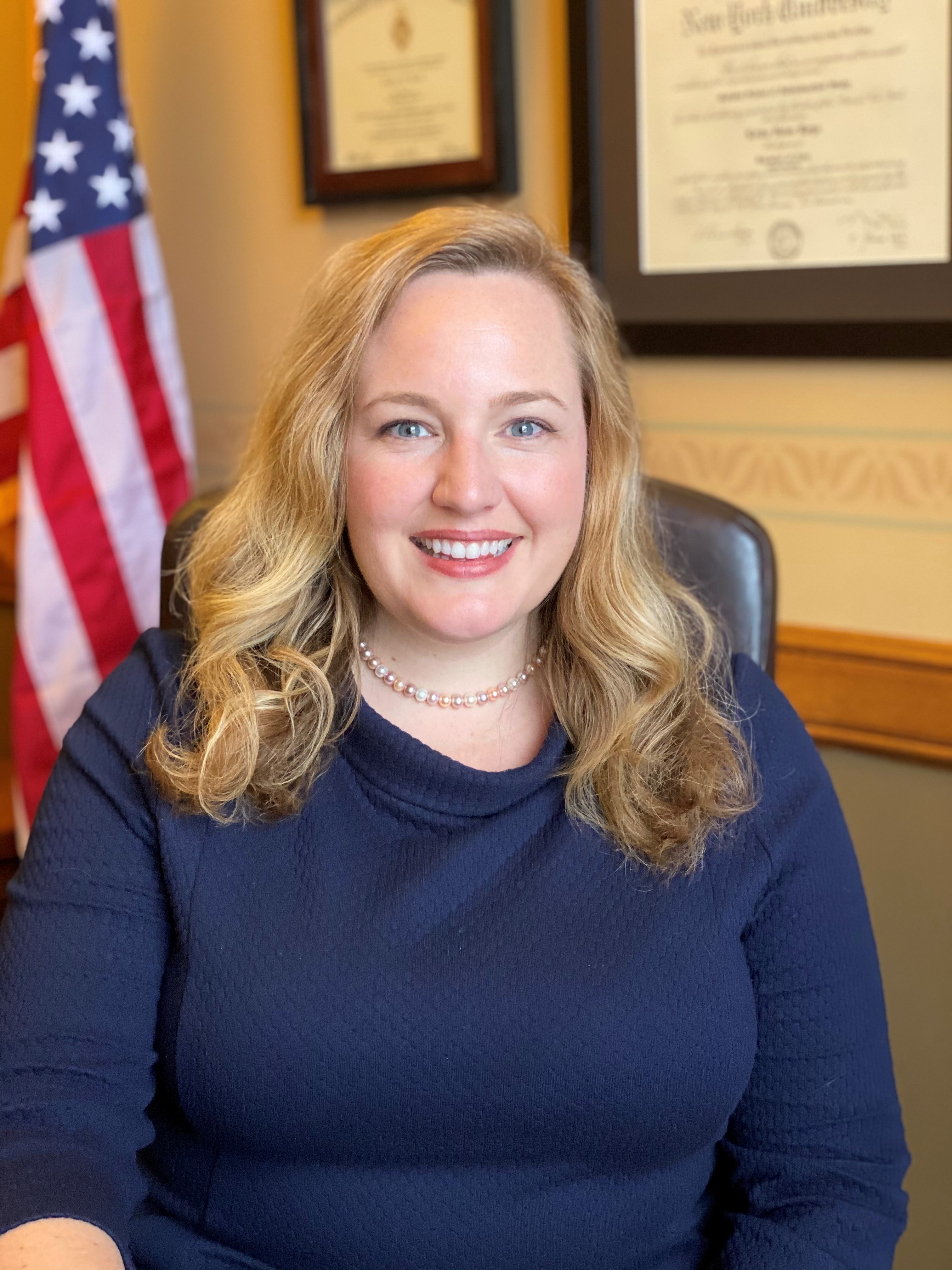 Kelda Roys
Kelda Roys, who was first elected to the Wisconsin state Assembly in 2008, served as minority caucus chair in 2011 and was elected to the state Senate in 2020. Kelda, who is married with three children and two stepchildren, earned her BA in Drama, Politics and Cultural Studies, magnacum laude, New York University 2000, and her JD, magna cum laude, University of Wisconsin Law School, 2004. She has worked as an attorney, a small business owner, and former nonprofit executive. She has served as a board member on a number of diverse civic and nonprofit groups, ranging from Common Cause of Wisconsin to Madison Repertory Theatre. An ardent supporter of abortion rights,she currently serves on a number of committees, such as Administrative Rules, Finance and Judiciary.
---