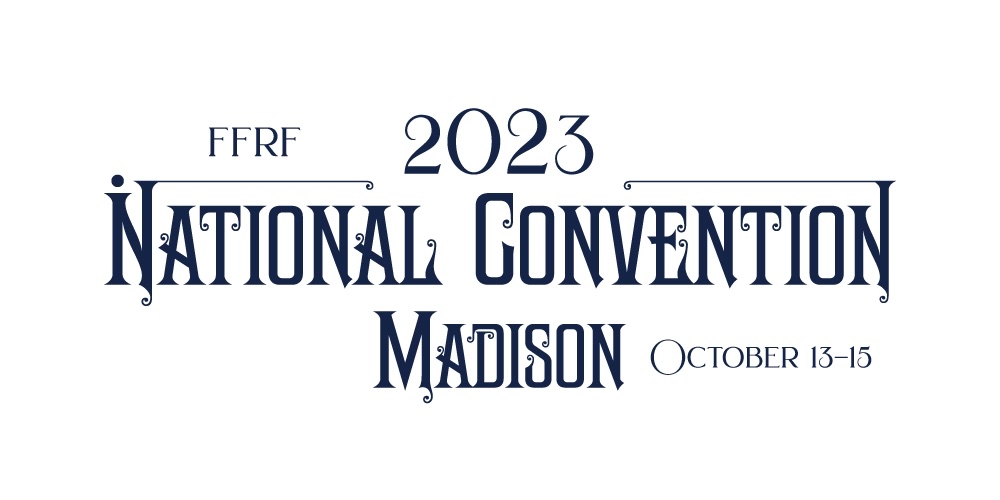 Save the date!
The Freedom From Religion Foundation will hold its 46th annual convention at the Monona Terrace Community and Convention Center in Madison, Wis., over two full days on Friday, Oct. 13 and Saturday, Oct. 14. Early birds may register for an optional reception with light refreshments from 4-6 p.m. on Thursday, Oct. 12 at Freethought Hall.
The annual membership and State Representatives meeting will take place Sunday morning, Oct. 15.
This page and the speaker section will be updated regularly.
---
Early awardees and speakers already include:
Washington Post contributing writer and atheist Kate Cohen, whose new book, We of Little Faith: How Nonbelievers Can Live Full Lives, Be True to Themselves, and Save America, will be available in time for her appearance and book signing. Cohen will receive FFRF's "Freethought Heroine" award.
A panel of nontheistic state legislators. Already confirmed is Rep. Mike Freiberg, a co-founder of Minnesota's new Secular Caucus.
Noted abortion rights expert and advocate Professor Mary Ziegler, whose newest book is called "Roe: A History of a National Obsession." Ziegler is a law professor of University of California-Davis and will receive FFRF's "Forward Award," given to those who are moving society forward. She will also sign copies of her books.