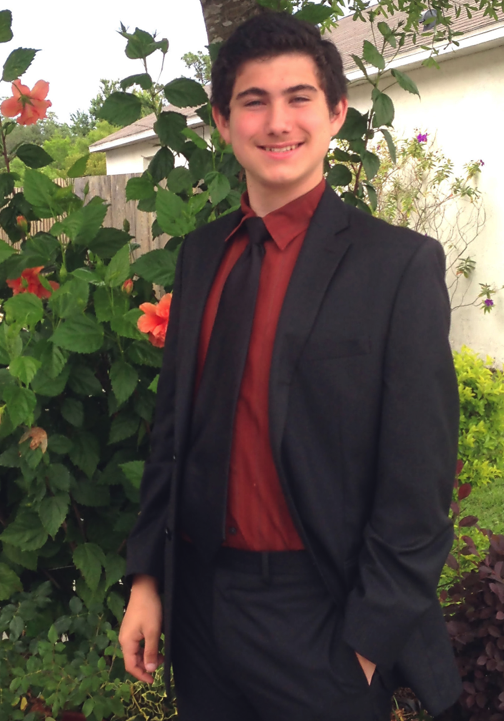 FFRF has awarded Josh a $1,000 Cliff Richards Memorial Student Activist Award. He was FFRF's complainant in Orange County, Fla.
Student stands up for right to sit
My name is Joshua Flashman and I am 14 years old. This past year while in the eighth grade at Southwest Middle School in Orlando, Fla., I fought for the right of our students to sit during the Pledge of Allegiance.
Our school had a policy of forcing students to stand and recite the pledge, regardless of a person's beliefs. When I tried explaining that I believed I was allowed to sit quietly during the pledge, I got in trouble with the deans. I worked with FFRF to get this to be allowed. The school now allows students to sit quietly during the pledge and has posted a notice saying so.
Even after we were finally allowed to sit during the pledge, I still faced many repercussions from the deans and principal. They were not happy that I made them change. But it was worth it because I knew I was helping other students who would have been too scared to stand up for their rights and beliefs.
Next year at my new high school, I am creating a Secular Student Alliance club with a dedication and determination to advance secular rights. I expect to run into some trouble and bullying, but I feel this is important and will continue to press on.
My main interests are in computers, and I am also joining the high school ROTC program in High School. I hope to go to college (MIT would be my choice) to study computer programming so I can join the military as an information warfare officer.