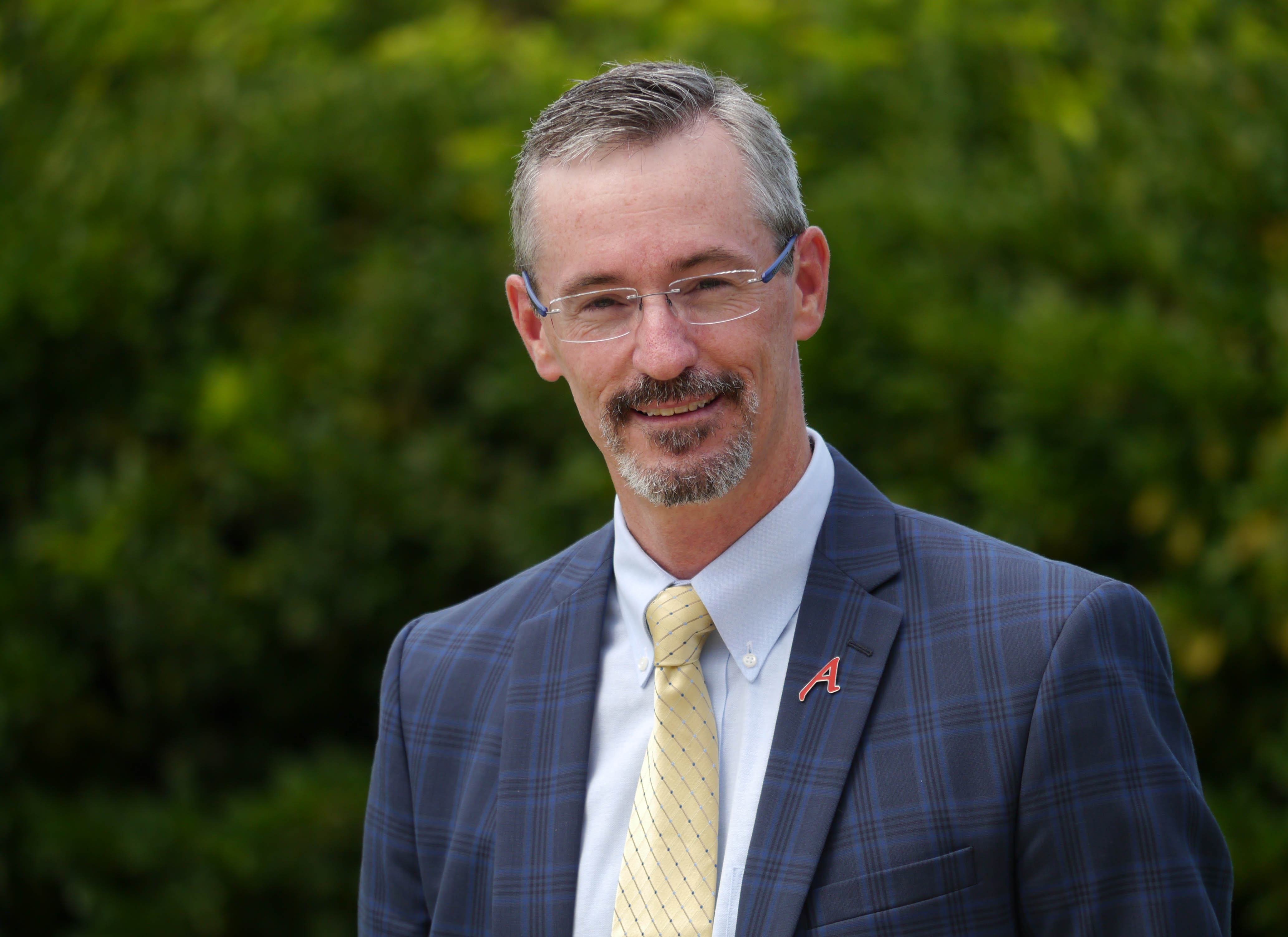 David Williamson is a state/church activist and community organizer in Central Florida. He, along with his wife, Jocelyn, founded the Central Florida Freethought Community, FFRF's only chapter in Florida. David is on the Advisory Board for the Center for Freethought Equality and co-chairs the Florida Humanist Association's state conference, FREEFLO. He is a certified Humanist celebrant, having been ordained by the Humanist Society to serve as an ambassador of humanism, ceremony officiant, and scholar of humanism." He will be receiving a "Nothing Fails Like Prayer Award" for a secular invocation and giving an update on FFRF's and Central Florida Freethought Community's litigation with AU and ACLU over censorship of a secular invocation in Brevard County, Fla.
David Williamson: Kissimmee, Fla., Osceola Board of County Commissioners, 6-16-14
Through the millennia we as a society have learned the best way to govern the people is for the people to govern themselves. Today, in this tradition, we travel from our homes and businesses across the county; citizens, staff, and those elected converge on this chamber to work as one community united and indivisible by nearly every measure. Each of us arrives as individuals with unique ideas and experiences but all with a need or, in a spirit of goodwill, to fulfill the needs of others.
Citizens request assistance and offer their concerns and we are ever grateful for their interest and for their trust in the process. Staff provides invaluable expertise in their particular field and we truly appreciate their continued service. Elected officials listen, debate, and choose the path forward for us all out of a sincere desire to serve and honor the people of Osceola County while shaping its future. We all offer our thanks in that often thankless task.
When we leave this chamber this evening, let us carry with us this same spirit of service and goodwill tomorrow and every day that follows.
This is how we assemble to serve and to govern, ourselves.