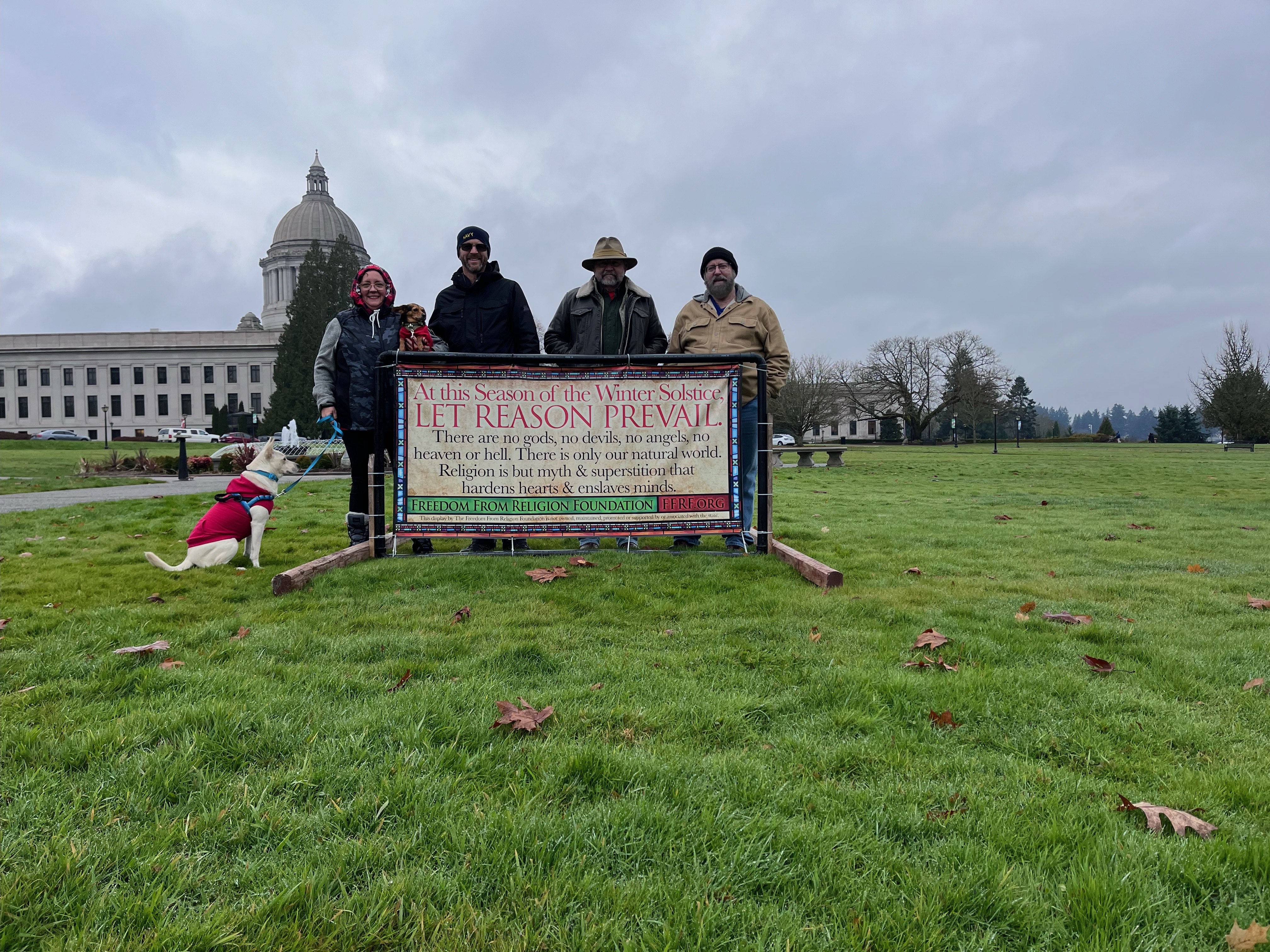 The Freedom From Religion Foundation is pleased to once again be spreading secular cheer in the legislative heart of the Evergreen State.
The banner, unfurled at the Capitol grounds in Olympia, was erected thanks to the help of Lewis Foerster from Unfettered Freethinkers of South Sound, which is affiliated with FFRF. The banner celebrates the Winter Solstice, the shortest and darkest day of the year, historically in the Northern Hemisphere with feasts, gift exchanges and festivals of lights.
The banner reads:
At this season of the Winter Solstice,
Let reason prevail.
There are no gods, no devils, no angels, no heaven or hell. There is only our natural world. Religion is but myth and superstition that hardens hearts and enslaves minds.
"The sign acts as a symbol of secular representation in a religiously dominated season," says Foerster. "It's a message to remind the public that Christians don't own this time of the year."
FFRF thanks members and volunteers Linda Foerster, Lewis Foerster, Darrell Barker (brother of FFRF Co-President Dan Barker) and Rod Tinnemore (pictured, left to right).
The Freedom From Religion Foundation is a national nonprofit organization with 38,000 members and several chapters across the country, including more than 1,700 members and two chapters in Washington. FFRF's purposes are to protect the constitutional principle of separation between church and state, and to educate the public on matters relating to nontheism.