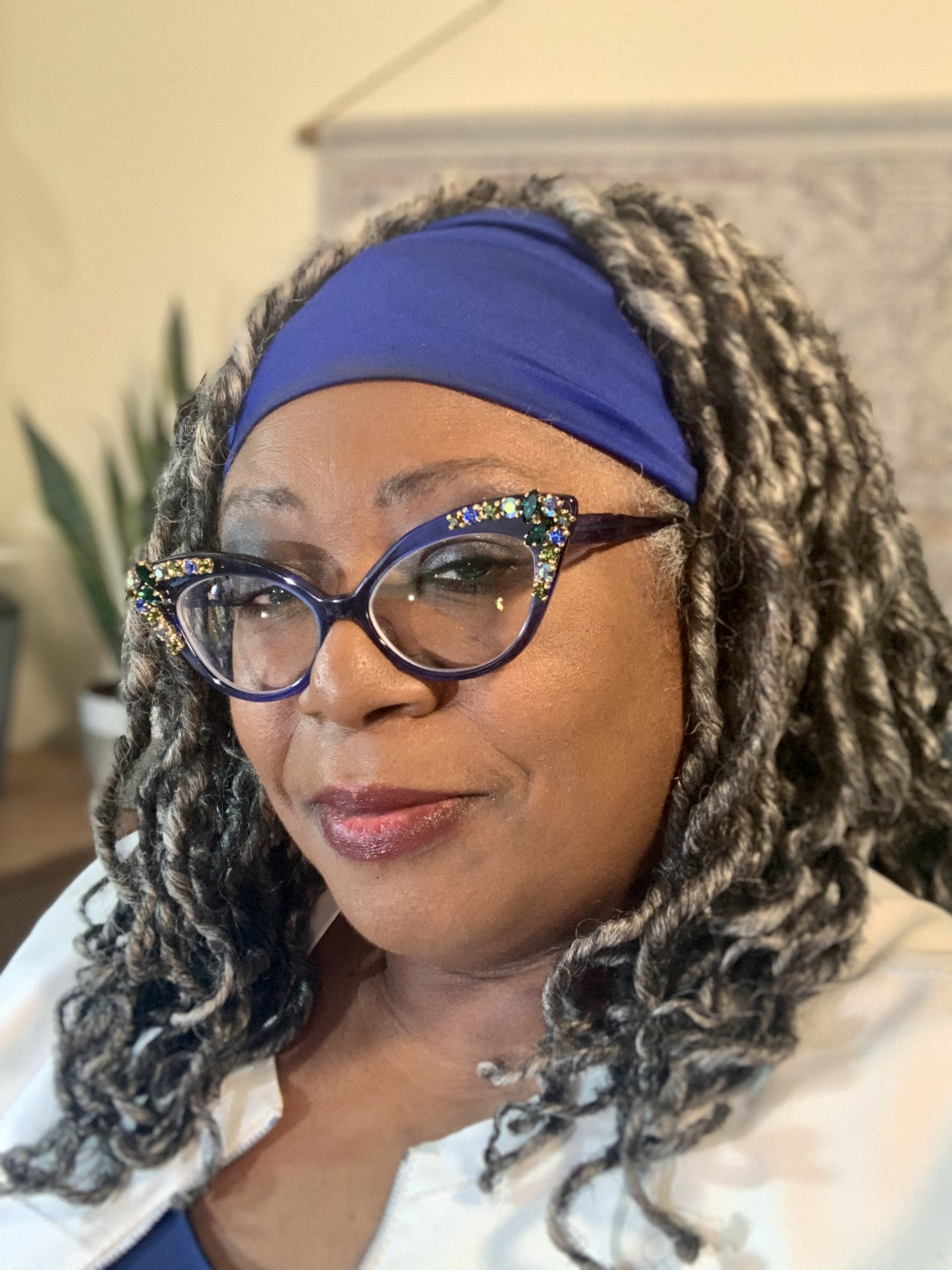 An incisively insightful commentator on race, religion and Christian nationalism is the guest on the Freedom From Religion Foundation's "Freethought Matters" TV show this Sunday.

Professor Anthea Butler is the chair of the Department of Religious Studies and the Geraldine R. Siegel Professor of American Social Thought at the University of Pennsylvania. She is a contributor to the 1619 Project and the author of Women in the Church of God in Christ: Making a Sanctified World. Her most recent book and the focus of the show is White Evangelical Racism: The Politics of Morality in America. Butler is also a contributing author to a seminal report on white Christian nationalism that the Freedom from Religion Foundation and the Baptist Joint Committee for Religious Liberty co-produced. And Butler will be appearing at FFRF's national convention at the end of October in San Antonio, where she'll receive a Champion of the First Amendment award.
"You see these biblical stories that depict Caucasian people, what are you supposed to think?" she remarks to "Freethought Matters" co-hosts Dan Barker and Annie Laurie Gaylor. "Christianity gets synonymous with whiteness. For a lot of white supremacist groups, this is the same thing. Even though they might not be explicitly Christian, they use Christian ideals in order to promote racist theologies and beliefs."
If you don't live in the quarter-plus of the nation where the show broadcasts on Sunday, you can already watch the interview on FFRF's YouTube channel. New shows go up every Thursday. You can also receive notifications when we post new episodes of "Freethought Matters" by subscribing to FFRF's YouTube channel.

Upcoming guests on the show include two other authors discussing white Christian nationalism — Katherine Stewart (The Power Worshippers) and Sam Perry (The Flag and the Cross) — plus Washington Post columnist and outspoken atheist Kate Cohen, and atheist and actress Randa Black, who received FFRF's "Nothing Fails Like Prayer" Award for her invocation before a Florida city council. This fall season already contains must-see interviews with Texas iconoclast Jim Hightower (who will be receiving FFRF's Clarence Darrow award at its October convention) and leading constitutional abortion rights expert Geoffrey Stone.

"Freethought Matters" airs in:
Chicago, WPWR-CW (Ch. 50), Sundays at 9 a.m.

Denver, KWGN-CW (Ch. 2), Sundays at 7 a.m.

Houston, KIAH-CW (Ch. 39), Sundays at 11 a.m.

Los Angeles, KCOP-MY (Ch. 13), Sundays at 8:30 a.m.

Madison, Wis., WISC-TV (Ch. 3), Sundays at 11 p.m.

Minneapolis, WFTC-29, Sundays at 7:30 a.m.

New York City, WPIX-IND (Ch. 11), Sundays at 8:30 a.m.

Phoenix, KASW-CW (Ch. 61, or 6 or 1006 for HD), Sundays at 8:30 a.m.

Portland, Ore., KRCW-CW (Ch. 32), Sundays at 9 a.m. Comcast channel 703 for High Def, or Channel 3.

Sacramento, KQCA-MY (Ch. 58), Sundays at 8:30 a.m.

San Francisco, KICU-IND (Ch. 36), Sundays at 10 a.m.

Seattle, KONG-IND (Ch. 16 or Ch. 106 on Comcast). Sundays at 8 a.m.

Washington, D.C., WDCW-CW (Ch. 50 or Ch. 23 or Ch. 3), Sundays at 8 a.m.

You can catch interviews from past seasons here, including with Gloria Steinem, Ron Reagan, Julia Sweeney and Reps. Jared Huffman, Jamie Raskin, Hank Johnson, Jerry McNerney and Eleanor Holmes Norton.

Please tune in to "Freethought Matters" . . . because freethought matters.
P.S. Please tune in or record according to the times given above regardless of what is listed in your TV guide (it may be listed simply as "paid programming" or even be misidentified). To set up an automatic weekly recording, try taping manually by time or channel. And spread the word to freethinking friends, family or colleagues about a TV show, finally, that is dedicated to providing programming for freethinkers — your antidote to religion on Sunday morning!